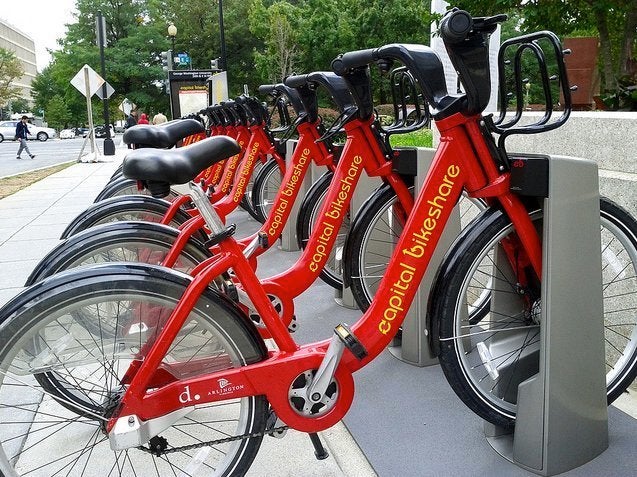 A large-scale bike-sharing program, a service that allows people who don't own bikes to borrow or rent them, could be coming to Detroit. A coalition of local business and nonprofit groups is now pursuing a study to see if this type of program, which already exists in places like Denver and Minneapolis, has a future in Motown.
Lisa Nuszkowski of Wayne State's Office of Economic Development said the idea had been bounced around among the groups she works with before, so her office chose to run with it. "We decided to pull a bunch of people together and decided to commit some money to [researching] the idea and go forward with it for the city," she said.
Nuszkowski believes the program would encourage alternative modes of transportation, help connect different parts of the city and increase the appeal of Detroit as a place to visit and live.
$45,000 has now been raised for a feasibility study since discussions over a potential program began in April. The Hudson Webber Foundation has contributed $25,000 to the undertaking through a grant and the rest is being covered by the coalition's other partner organizations.
The analysis would determine whether a bike-sharing program could be effective in Detroit and offer recommendations on how to best implement one. Although no firm plans have been set, Nuszkowski said such a program could potentially connect hotspots like downtown, Midtown, Eastern Market, Corktown and several other neighborhoods in the greater downtown area.
In an article about a potential Detroit bike-sharing program that appeared on M-bike.org, MTGA's Detroit Coordinator Todd Scott said "such a system would complement the Woodward light rail investment by expanding its reach into the surrounding neighborhoods" and other destinations.
It's a position Nuszkowski says the the broader coalition shares.
"We certainly view this as a link in a broader transportation system. Bike-sharing is a point A to point B form of transportation, said Nuszkowski. "You check out a bike and then you return it. You don't ride it non-stop somewhere for four hours. It's diferent than a bike rental in that way."
Nuszkowski said they can also have many different types of governance models.
"Some are wholly city-owned, some are privately owned, some are quasi public-private partnerships, or a non-profit could own it but contract out [maintenance] services," she said. "It could work a number of different ways and we want a better understanding of all the advantages and disadvantages of different systems and what would work for Detroit."
The next step in the project is to hire a consultant to undertake the study, which the coalition expects to have done by mid-October. Nuszkowski believes the study will take about three to four months to complete.
Flickr Photo by zcopley.

CORRECTION: The story has been changed to name the group contributing $25,000 as the Hudson Webber Foundation, and the spelling of Lisa Nuszkowski's name has been corrected.
Where to go to scope out Detroit's bike scene: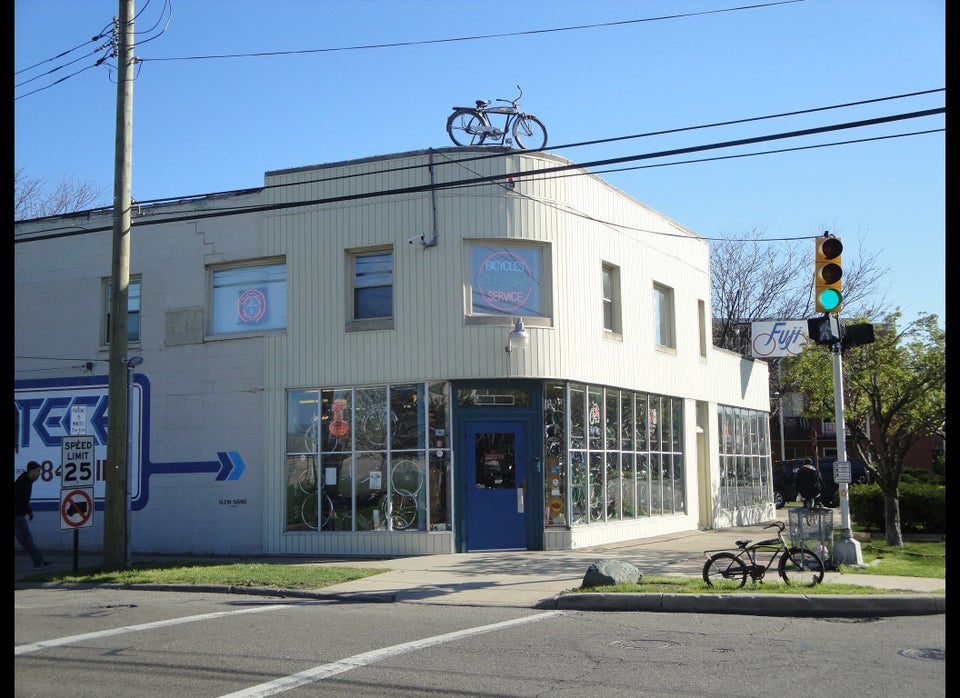 Detroit Bike Shops And Spaces
Popular in the Community