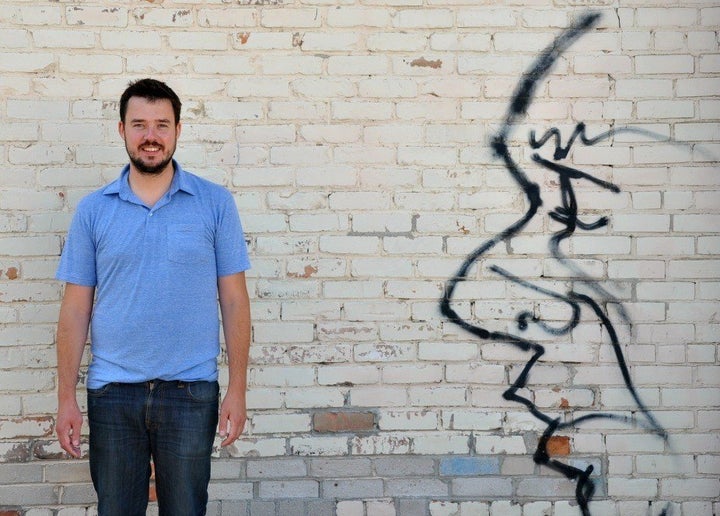 Zak Pashak had heard a lot of negative stories about Detroit. Still, for some reason, the Canadian entrepreneur felt compelled to check out the city for himself. And after he visited in October 2010, Pashak realized that he really liked this place -- so much so that he picked up and moved from Calgary the following July.
And once he got here and bought a home in Boston Edison, his next challenge was even more radical -- opening a bicycle manufacturing plant in the city.
Now his business, Detroit Bikes, is poised to become more than an idea. On Monday Pashak closed a deal for a 50,000 square foot factory on the city's west side. He's put $500,000 of his own money into the venture and is excited about getting to work.
"I definitely want to get started as soon as possible," Pashak told The Huffington Post. "We're going to be making 50 bikes in the next month or so and giving them out to local Detroiters. They'll be testing them and giving out feedback."
Pashak's background is in the music industry, not manufacturing. He ran music venues in Vancouver and his hometown of Calgary and began Canada's popular Sled Island Music Festival. His interest in bicycling began when he ran for Calgary's City Council, when Pashak began investigating how alternatives to cars could benefit the city.
Ultimately, Pashak decided to start making bicycles because he couldn't find the type of bicycle he wanted -- one built for casual city use at a reasonable price.
His target customers are people who aren't hardcore cyclists but are still interested in bikes.The model he plans on producing in Detroit will be a lightweight steel three-speed with a tire that's thicker than those used for racing bikes. The bike will come in one color -- black-- and sell for a little under $500.
"It's just a simple design," he said. "I find a lot of bikes on the market look like Super Soakers. I don't think a bike is a toy. I think it's a mode of transportation and it should be designed well."
Detroit Bikes already has a staff of five, including several former Detroit Science Center employees with backgrounds in manufacturing. He hopes to add about 15 or 20 workers, and maybe more, if the business takes off. And Pashak emphasizes that he wants to hire residents from the neighborhood surrounding his factory and said he plans to visit local high schools to recruit workers.
At first he wants to sell the bicycles regionally, but he ultimately intends to market them nationally and even internationally.
The factory's location is a selling point for him. He feels his target audience will appreciate the fact that the bikes are being built in Detroit, as opposed to a plant in China.
"I think they want to know the people who made their bikes are getting a fair wage and are treated well," he said. "Here's a bike made in a place where human rights are more valued and people need jobs."
Pashak adds that laying the groundwork for his business has given him an appreciation for the benefits Detroit holds for entrepreneurs. Besides cheap real estate, he said the its location also offers logistical advantages.
"I think there's a reason Detroit was a manufacturing center," he said. "It has great shipping lanes. It's close to Pittsburgh. Close to U.S. Steel."
The pace of production at the factory will also beckon back to the city's industrial past. Pashak is aiming to produce 100 bikes a day.
Jason Hall who helped organize the Detroit Bicycle City expo at Cobo Hall this March told The Huffington Post that he believes this connection to the city's past will strike a chord with people, although he wonders how many Detroit residents will be able to afford the roughly $500 price tag.
"I think they'll sell more outside of Detroit than inside Detroit," he said. "I think if they're pumping out bikes in Detroit, people will connect it to that assembly line idea of Detroit," he said. It'll be like that 'Imported from Detroit' thing."
He believes the city's increasingly visible cycling culture and the recent national interest in Detroit's small business community is finally starting to attract the interest of investors.
"All these other cities -- New York, Portland -- they already have existing bike scenes and bike companies that have being doing this for this for years," he said. "I think people are looking around and seeing that Detroit is about to join the upper echelon of bike cities. The future of bicycling isn't coming, it's here and now would be the perfect time to do all this stuff."