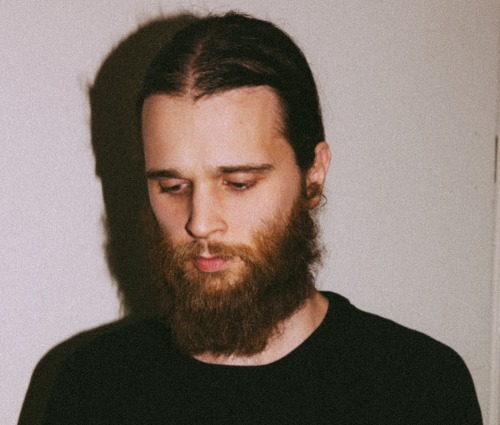 The music of JMSN (pronounced Jameson) is that of embracing a sensual vulnerability as a mechanism to evolve into who you truly are, even if you're still on that journey. The singer/songwriter and producer born Christian Berishaj, originally hailing from Eastpointe, Michigan now based in Los Angeles, was previously signed with Atlantic Records (under the Love Arcade project) and Universal Motown (as Christian TV), where the music he was making wasn't neccessarily what he wanted to be doing thus the eventual progression into the creatively satisfying JMSN.
Berishaj chose the stagename JMSN because, well, he likes drinking Jameson. He grew up just making music all the time, even if it meant skipping school. After many years in the music industry, Berishaj's story was often a repeated one, where the music truly playing in the artist's mind takes a backseat to all the things this ass-backwards music industry thinks someone needs to do to make it - and also a story of how labels don't know the talent right under their noses.
The new self-titled JMSN project is the latest chapter in his evolution into the artist he really wanted to be, all starting with his 2012 release †Priscilla† and continuing on through 2013's †Pllajë†. "Towards the tail end of Christian TV, which was the artist I was before," explains Berishaj. "I remember bringing the album †Priscilla† to Universal and they were like 'We can't put this out. There's no radio singles.' I was like just let me go and do my own thing. That would be awesome. They were kind enough to do that. That was the turning point. I had made that album and I'm finally doing what I want to do and they weren't behind it. If you're not behind it, then I'll just go do it."
That's exactly what Berishaj did and the result is a sultry, emotive, raw version of R&B that could make Justin Timberlake rethink his purpose musically. It's poignant and mature, with each track moving swimmingly to the next one, displaying a budding confidence of personal self-importance. "When I'm talking about things on this album, I'm reminding myself as well as talking to other people," says Berishaj. "It's a lot about life, trials and tribulations. I feel like this album is a little bit more like me learning about myself more."
Berishaj has been out in Los Angeles for over eight years now. He moved out there when he was around 20 years old to persue music and his experiences have only made him better. He's continually been inspired by the vast amount of musicians and songwriters living in Los Angeles, and it definitely made him step his own game up. Even though his time in Los Angeles has energized him greatly, he has never been quick to completely sway from his Michigan roots. "One thing that I don't think I lost is my Detroit hometown way of thinking," describes Berishaj. "The person I am helps me with content and making albums. When I was listening to Eminem, Kid Rock, or White Stripes, these were albums; they weren't just making pop singles. I grew up on that. I never lost that."
With the new JMSN album, Berishaj unapologetically pushes the envelope of modern day soul music to something it once was in previous generations. It all pieces together immaculetly into a complete body of work, with transitions climactically coming together between songs. "Its very crazy how it happens," says Berishnaj. "It's like magic. I start making songs, then I start picking songs, and then they start flowing together. There's always a way to connect everything as long as it's the same content and same idea. When you start doing it, somehow it all comes together by itself. You don't really have to do a lot but go with it and ride the wave."
JMSN's new self-titled album is out now. He is currently on the road on a headlining tour with special guests Rochelle Jordan, Dpat and Devon Baldwin. They will be hitting the MSU Ballroom in East Lansing, Michigan on Friday, February 20th. For more information on JMSN, visit iamjmsn.com.
Calling all HuffPost superfans!
Sign up for membership to become a founding member and help shape HuffPost's next chapter