In Detroit, the devastating economic effects of deindustrialization continue to push inhabitants away from what was once the fourth-largest city in America.
New census data indicates Detroit's population dropped by a startling 25 percent in the last decade, from 951,270 in 2000 to 713,777 last year. That's a 60 percent decline from its 1950 peak population -- 1.85 million -- and the lowest count since the 1910 Census put the then-promising Motor City's population at 285,704.
Michigan Governor Rick Snyder, aware his state's manufacturing sector might be in permanent decline, has been on a campaign to reinvent his state. "We cannot cling to the old ways of doing business," he said in response to the newest census numbers. "We cannot successfully transition to the 'New Michigan' if young, talented workers leave our state." Chrysler has been on the campaign trail too, releasing a Super Bowl ad with Eminem titled "Made in Detroit."
A recent book called Ruins of Detroit depicts how Detroit's downturn has turned to decay over the last several years: Abandoned hotels, houses and schools line the streets as a reminder of the city's slow economic decline. The devastation takes on an eerie beauty, as captured by Yves Marchand and Romain Meffre. The book, published in 2010, depicts Detroit's urban landscapes over several years.
The photographs show once-lively structures of an American city, now remembered by its remains.
Take a look at the ruins of the city: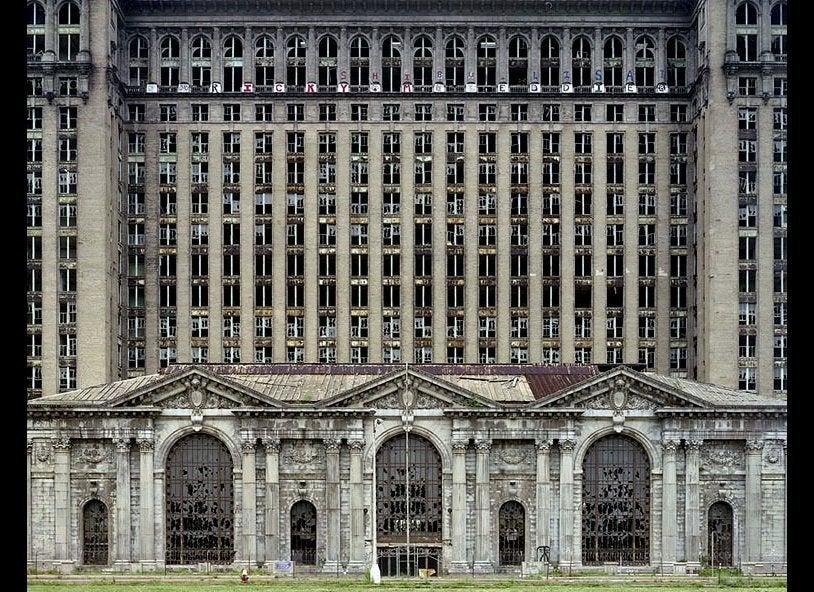 Detroit In Ruins: Photos By Yves Marchand and Romain Meffre
Related
Popular in the Community