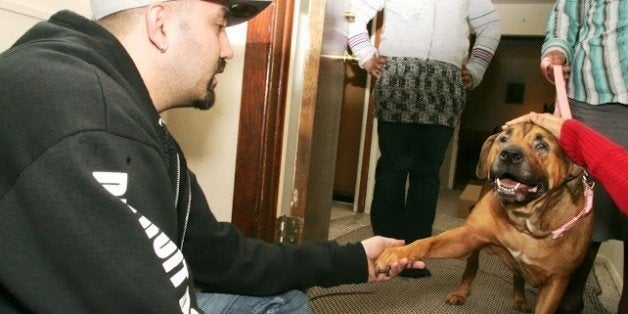 Among Detroit's many problems, this one tugs at the heart strings: thousands of wild dogs roaming the streets, many abandoned because their owners could no longer afford to keep them.
"Every day, an owner is calling to surrender an animal," rapper Dan "Hush" Carlisle, who started Detroit Dog Rescue in 2011 with Monica Martino, told The Huffington Post. "Struggling financially makes it hard for them to keep their animals. It's very sad to see. That's where you really see the impact of what's going on in the city."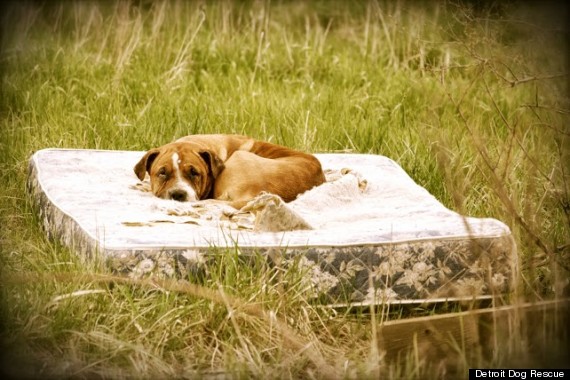 The Detroit Free Press points out the figures would average out to a dog for every 14 residents, or 360 per square mile.
To put an accurate number on the problem, dozens of volunteers will participate in the Canine Survey and Treasure Hunt next month, for two days of systematic data collection on the city's strays.
But animal lovers like Carlisle say exact numbers aren't the point.
"Whether we have 10 dogs, 100 dogs or 50,000 dogs, there is definitely a problem and that needs to be addressed," he said.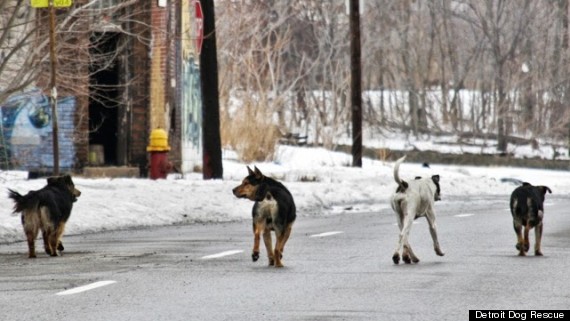 There are other hard numbers: Detroit ranked sixth last year for dog attacks on U.S. Postal Service letter carriers. According to Bloomberg News, the city's Animal Control unit has just four officers, down from 15 in 2008.
That's why the many rescues and organizations working in the city are crucial.
"I've taken more dogs off the street that are sweet animals, that are gentle, kind, that just want to be loved, that absolutely know that you're rescuing them," Carlisle said.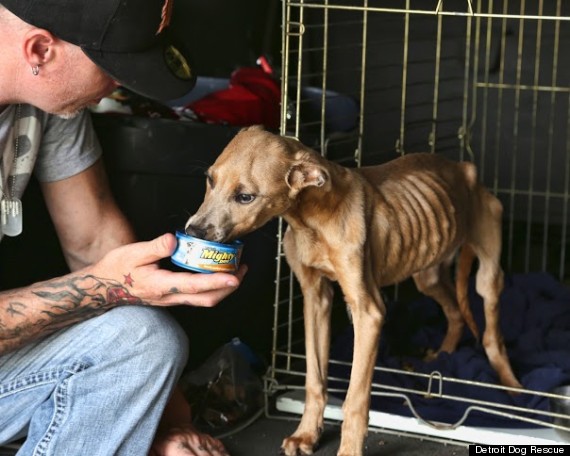 Jen Clarkson is president of Dog Aide, a group of 70 volunteers that formed last year from several rescue organizations.
Rescue organizations like hers fill in the gaps where city services are lacking. It's a common solution in Detroit, in which private companies, foundations and communities work to complement everything from public safety to transportation.
Through donations, Dog Aide supports owners who can't afford to feed and care for their pets.
"It started off as people calling us about situations they ... hoped somebody would look into, and from there it's really grown into people calling us on their own," Clarkson said. "It's a great step, people actually knowing assistance is out there and reaching for it ... Our mission is to assist families in the city however we can to help them hold onto their pets."
Just a couple of the other groups working for city pets include CHAINED, which provides education and assistance for families that tether their dogs, and Detroit Bully Corp, a rescue and rehabilitation nonprofit that specifically works with pit bull terriers, a breed that is particularly prone to abuse in Detroit.
Detroit Dog Rescue also emphasizes education, owner assistance and spay-and-neuter programs. In the Dog Days of Winter campaign last year, they gave away dog houses, hay and about three tons of food to local residents.
"They want to keep their dog, they want to be responsible dog owners: Detroit is filled with those people," Carlisle said. "They just need something to get by. They don't want to have to choose between themselves and the dog ... If we can be that bridge for the community, we're glad to help."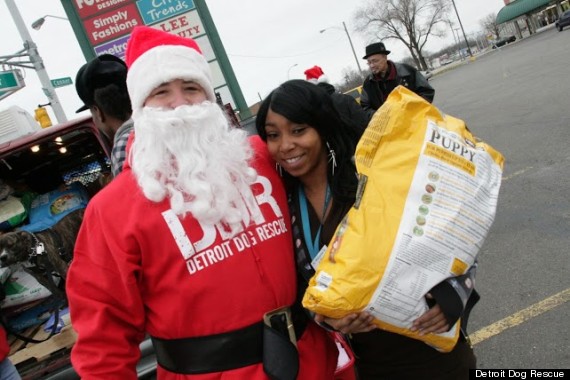 Detroit Dog Rescue volunteers provide free food and supplies to pet owners in need during their Pet Pantry Project program.
With an anonymous $1.5 million donation and hopes to raise $3 million more, DDR is planning a no-kill shelter to house rescues and offer community services.
Both Carlisle and Clarkson say one of the most essential ways to change the abandoned dog problem is through spaying and neutering.
"If I had unlimited funds, I'd offer free spay-and-neuter programs," Carlisle said. "There are a lot of low-cost programs. We've done it ourselves, but low-cost doesn't mean people can afford it."
Carlisle and Clarkson would also like to take their mission to area schools, so children learn from an early age what it means to be a responsible pet owner.
"I'm hoping we raise awareness for the stray dogs in the city, that they're there and they need assistance," Clarkson said. "They've become ghosts, kind of."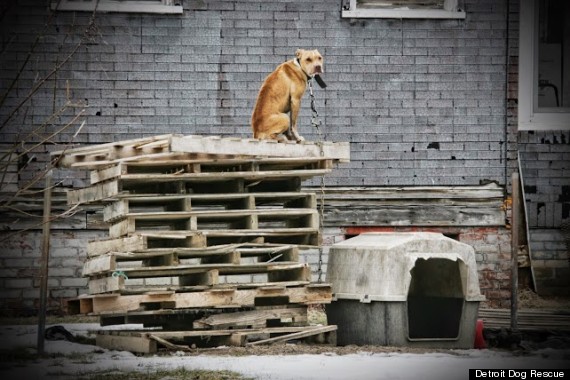 Photos by Dante Dasaro, courtesy Detroit Dog Rescue.
Support HuffPost
The Stakes Have Never Been Higher
Related
Before You Go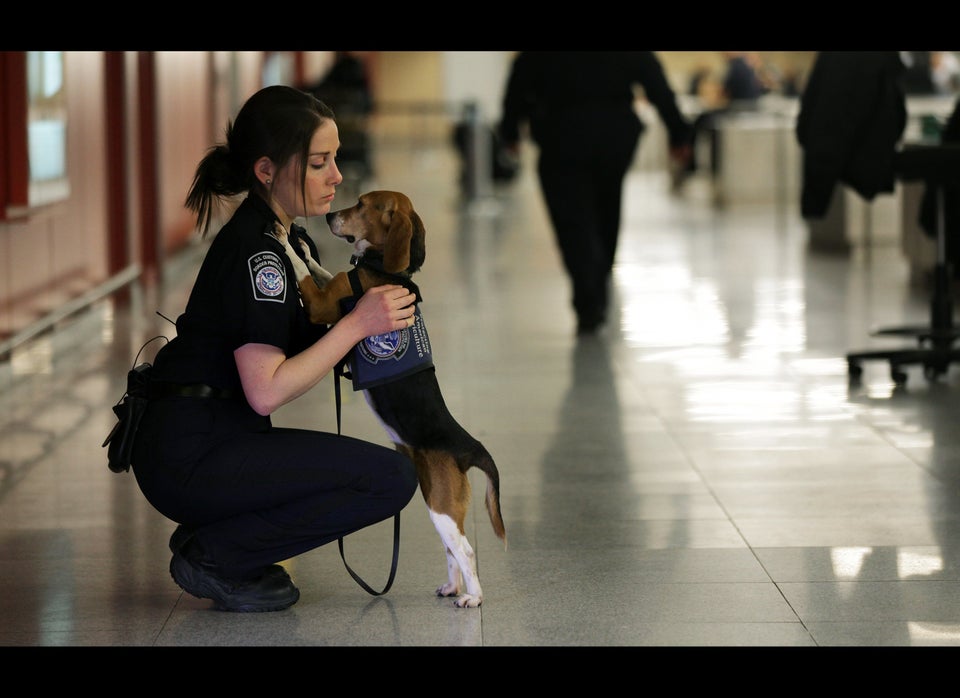 Animals Who Need Hugs
Popular in the Community