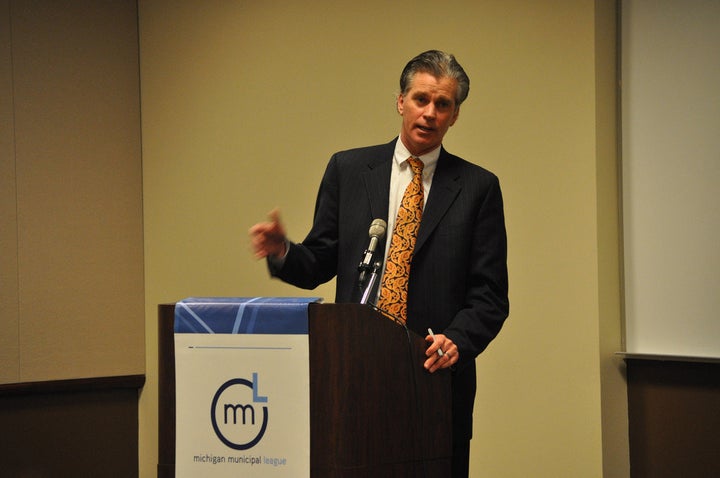 That ruling came in response to legal challenge filed by Highland Park School board member and AFSCME Council 25 representative Robert Davis. Davis alleged state Treasurer Andy Dillon and Gov. Rick Snyder were violating the law by insisting on a closed-door process for the state-appointed financial review team that is currently examining Detroit's finances.
But Collette disagreed, ruling the last week that the meetings must be open, and on Wednesday that the group's private meetings are no longer valid.
In December, Snyder appointed the 10-member board, which includes Dillon, to take a closer look at Detroit's books after the city failed a preliminary review of its finances.
The Detroit review team and Highland Park's review team were appointed and met under Public Act 4, Michigan's emergency manager law, which grants the governor the power to investigate municipalities' and school districts' finances and shift them to state receivership if he sees fit.
How Collette's ruling would affect Martin's position as the district's emergency manager remains to be seen. The Associated Press reports the state attorney general's office will review the ruling.
"I assume the AG is handling it and working with the court and I'm just doing my job here," Martin said.

He's been working in the district for three weeks and said he's not worried about losing any work.

"I don't think there are any material decisions that would be impacted at this point," he said.