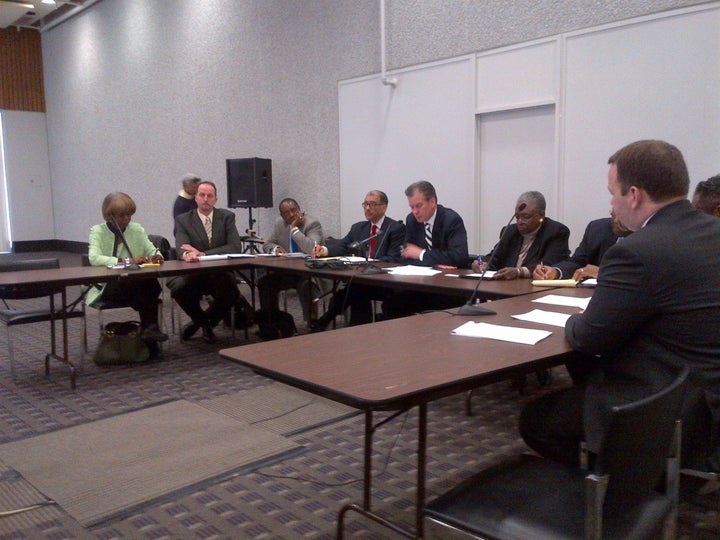 Ingham County Circuit Court Judge William Collette is not going to let the state-appointed team examining Detroit's finances get away with meeting in private.
Collette had earlier ruled that financial review teams acting under Michigan's Public Act 4 must hold public meetings in accordance with the state's Open Meetings Act.
The review team is looking at Detroit's books to determine whether to recommend an emergency manager, a consent agreement or some other path forward to resolve the city's budget crisis.
Robert Davis, an AFSCME representative, filed a suit to force the review team's meetings into the light in the first place. Since Collette's Feb. 15 ruling, other state-appointed review teams in Highland Park, Inskter and Muskegon Heights have held or planned public meetings.
Davis said Tuesday he considered the Detroit's team's decision to create a subcommittee a deliberate attempt to circumvent Collette's decision.
According to the Free Press, review team members must appear in Collette's courtroom on March 12.
REAL LIFE. REAL NEWS. REAL VOICES.
Help us tell more of the stories that matter from voices that too often remain unheard.