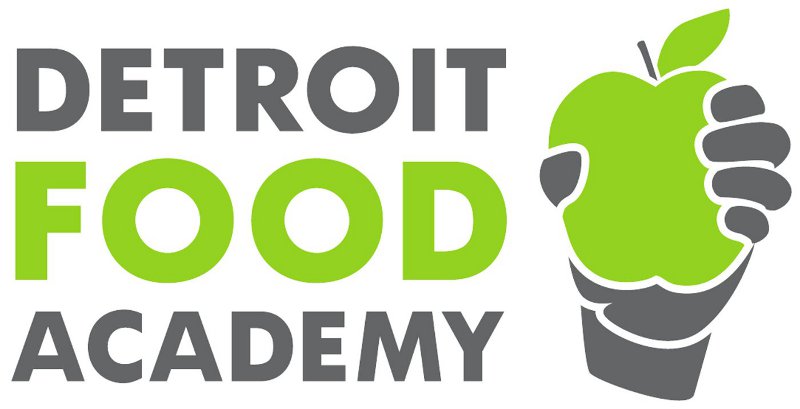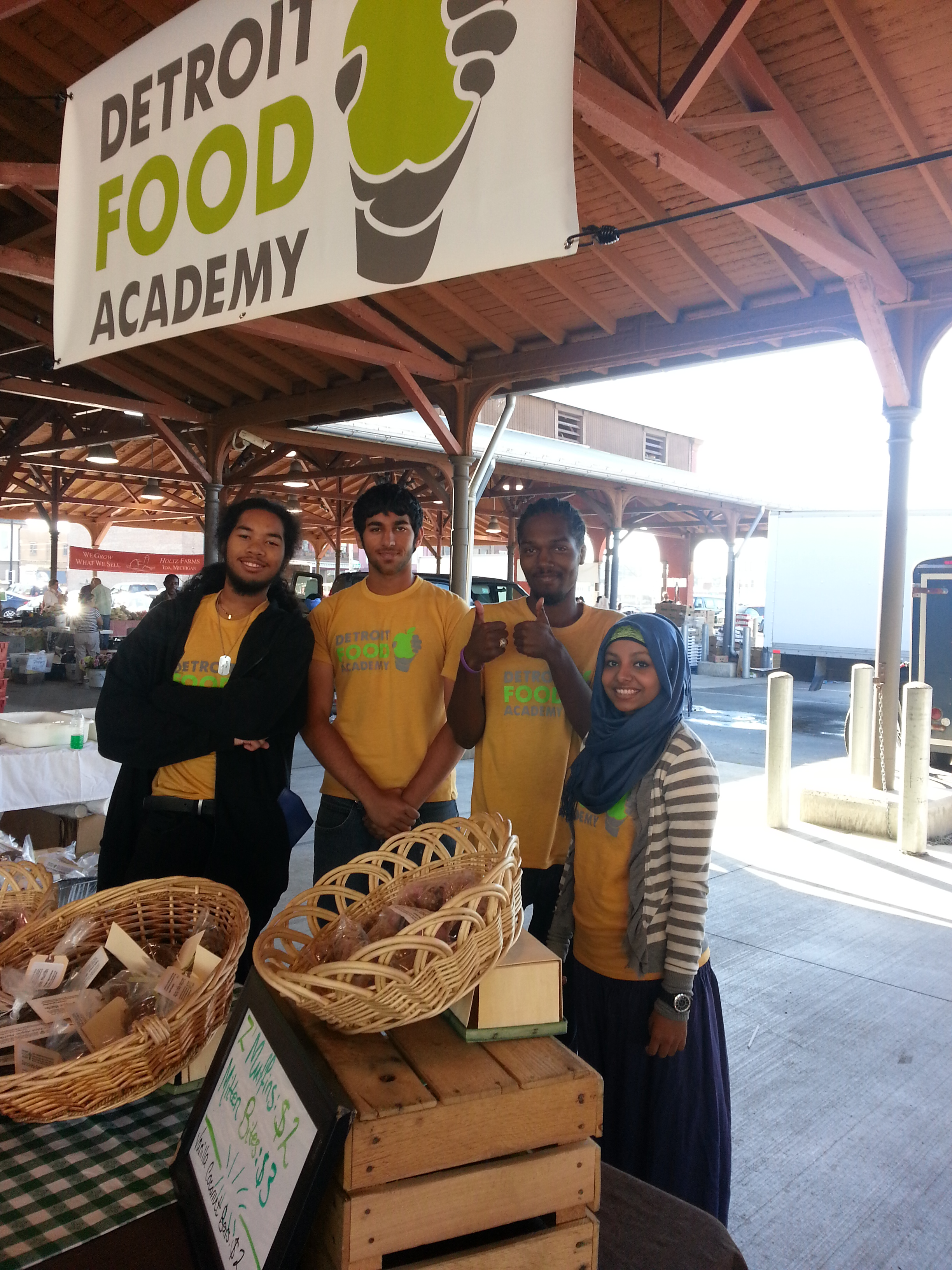 I am walking up three flights of stairs with arms full of groceries: zucchini from the farmers market, a 25-lbs bag of organic flour from Hampshire Farms, organic sugar, bottles of vanilla and cinnamon. Gregory and Sherrion follow close behind, their arms also full of kitchen supplies. We're panting a little from the exertion and sweating as we rise with the Detroit heat to the top floor of Cody High School - Medicine and Community Health (MCH).
As I approach the doors to the MCH kitchen, I am greeted by a buzzing group of young Detroiters - 10 in all.
"You're late, Ms. B," says Hassan, wearing his new, bright yellow Detroit Food Academy T-shirt. He is right. I am 10 minutes late. The printer jammed our sticker labels at the office downtown, a student's bike broke down, and the roadwork on the I-94 was relentless. But now I'm just making excuses.
"Sorry, Hassan," I say, "but I'm sure glad you're all here on time."
I know most of our students take the bus to the school where our kitchen is located. Oftentimes their commute takes hours just to travel a few miles.
I look back at Hassan, "Why are you wearing your work shirt? I don't think you have a market today."
Hassan smiles at me, confidently, "Because I'm at work."
I realize they are all wearing their work shirts.
We shuffle into the kitchen and the students begin unpacking the ingredients and setting up for our Production Day, which always happens on Monday mornings. They wash their hands, preheat the ovens, and then methodically walk through the steps of making their zucchini-applesauce muffins (made with applesauce instead of butter) and Mitten Bites (raw granola cookies with peanut butter and chocolate chips). The morning is filled with chatter and laughter. I stand back and watch them do their thing. They are working hard, having fun, and they are good at it.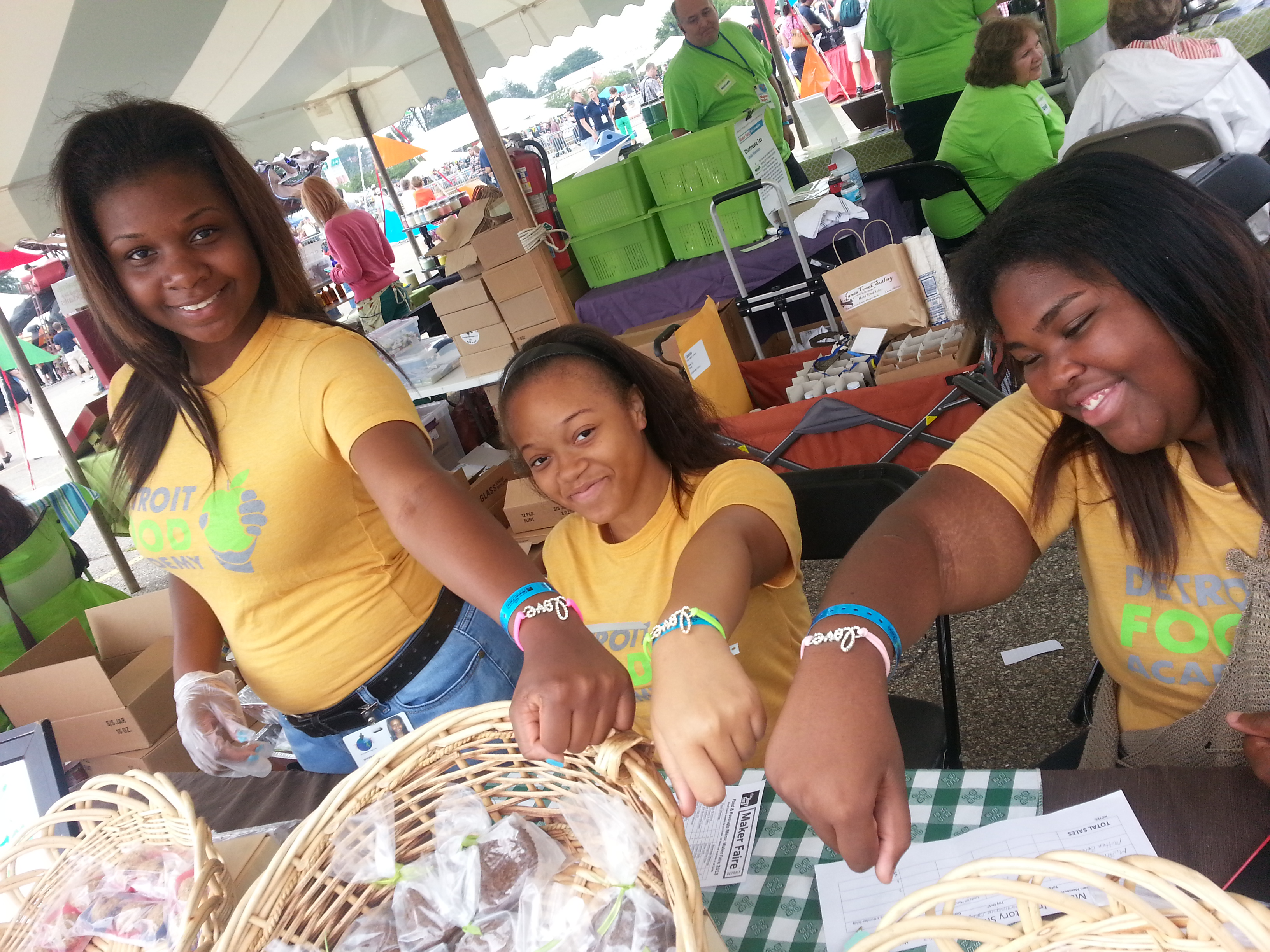 There is something about this moment that lingers in my mind. When I reflect on that exchange with Hassan, I begin to understand why this program is so valuable. We know that young Detroiters hold so many talents that go unseen in the traditional classroom. We believe that food entrepreneurship is an effective vehicle to teach important critical thinking skills. We can recite the statistics coming out of Detroit's Public School system. We heard the stories. We sifted through the rumors. And we decided to do something about it.
What we did not realize was how hungry (pun intended) these young people were for an opportunity like this. This program feeds a basic need for our young people; Detroit Food Academy gives them a place to be and group to belong to. And they completely own it. This summer, they took pride in their newfound ability to run an effective business that cares for their community and that people enjoy supporting.
By the end of the summer, every single DFA student displayed transformational change in attitude and maturity. They worked independently as leaders and made important decisions for the work place: Popy addressed the group early on to treat each other with more respect, to stop using profanity in the kitchen, and to be more accepting of people who are different; they worked well in teams and delegated responsibilities: the 2013 James and Grace Lee Boggs School Interns were amazing slightly-older peer mentors that challenged their young Food Academy friends to think deeply about what challenges face their communities and what assets we have at our fingertips to affect change; and they exhibited a sense of care and pride for their Detroit community: "I learned how to make a change in my community. We went to local markets and sold our healthy products, and I learned how to just have healthier alternatives for foods and that educating people is helping my community," said Taylor.
And as icing on the cake, they were each offered jobs by their food-entrepreneur-mentors to continue to build up their hard-earned skills. Above all, they have seen more of their city and they are proud of the fact that they call Detroit home.
Dear Food Academy student, y'all are superstars and I am so proud of each of you: Gregory, Popy, Sherrion, Dominique, Hassan, Taylor, Miguel, Ashley, Kiara, and Desmond.
You are all off to do great things.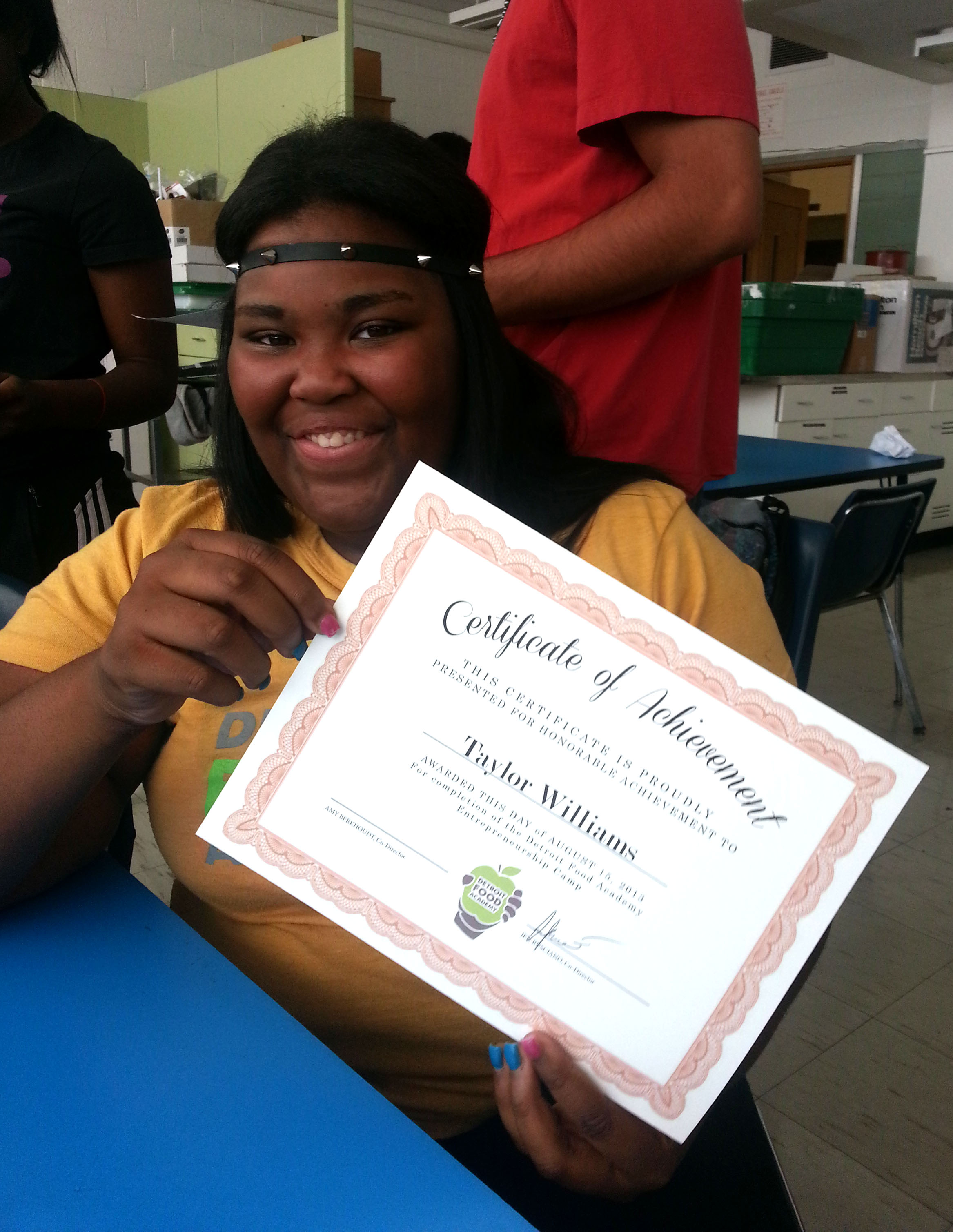 Dear reader, please consider supporting our Detroit Food Academy Indiegogo campaign. We are already halfway to our goal with 17 days left. And we have a matching grant form REALITY, so every dollar you donate gets doubled!
We could not continue to do this work without the love, support, and talents that you have shared with us along the way. Join the movement, pass it along:
http://www.indiegogo.com/projects/detroit-food-academy/x/4005441
Sincerely,
Amy Berkhoudt
Executive Director of Programs
Detroit Food Academy
directors@detroitfoodacademy.com
Calling all HuffPost superfans!
Sign up for membership to become a founding member and help shape HuffPost's next chapter