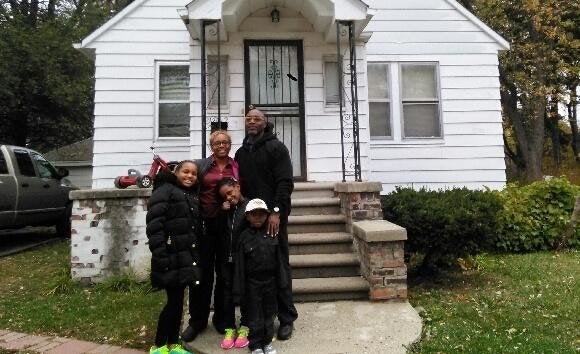 DETROIT -- Tynetta Sneed, 32, had been settled for years in a modest white bungalow, down the street from her mom and brother, when she got a notice saying that her house was going into foreclosure. Her landlord hadn't paid taxes for the last two years, despite collecting her $550 each month. Like thousands of others in the city who had received similar notices, she worried about where her family would live, but unlike most she staved off eviction and became a first-time homeowner.
After spending most of the year struggling to find another apartment, the solution to Sneed's problem practically landed in her lap in the form of a flyer left at her door in September. Advertised on the paper, charitable organization The Tricycle Collective promised renters the dream of home ownership.
Sneed reached out and learned how the collective was helping renters living in foreclosed homes buy them in the county tax auction. Sneed signed on, adding a deposit she could afford to The Tricycle Collective's funds, and won her home for just $1,600, two-thirds of which goes toward her first tax bill.
"You can say, 'I'm home.' It's yours. That feeling is just something amazing."
Sneed went from feeling anger over her landlord's fraud to being grateful: that she wouldn't have to find a new school; that she and her fiancé could fix the furnace; that her kids could keep riding bikes and swimming with their cousins in her sizable backyard; that she had a place that was really hers.
"You can say, 'I'm home.' It's yours," she said. "That feeling is just something amazing … I have that feeling every day that I pull back up at home, in my driveway."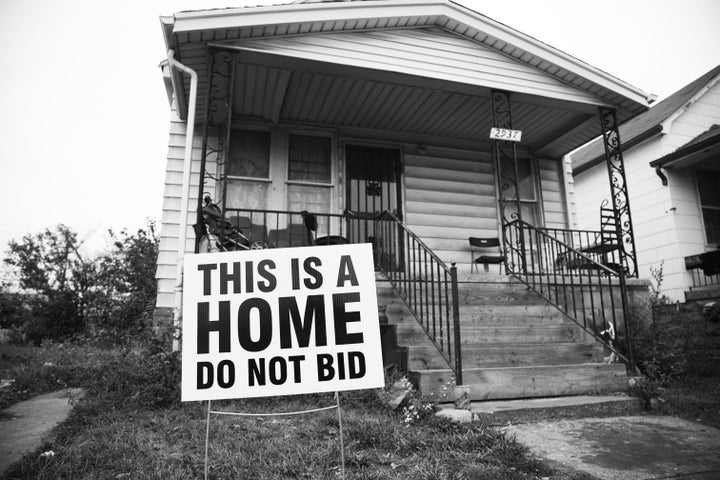 Sneed's victory is one of few bright spots in the ongoing foreclosure crisis that has fueled abandonment, blight and neighborhood decline in Detroit. More than one-third of properties in the city have gone through tax or mortgage foreclosure since 2005, and the flood isn't slowing, according to a Detroit News investigation.
The speedy foreclosure process and annual auction allows the county to deal with negligent owners and recoup lost property taxes by the tens of millions. But there are a range of issues -- like inaccurate tax assessments and mismanaged assistance programs -- that critics say create a broken system where residents, both homeowners and tenants, are unfairly driven from their homes.
When a home has been foreclosed upon, the property is entered into the annual Wayne County tax auction. It is a magnet for individuals and investors looking for bargains, and homes are often sold for as little as $500 plus the cost of the property's tax bill.
This year, an estimated 8,000 occupied homes -- and 17,000 vacant lots and abandoned buildings -- were included, according to Loveland Technologies, which provides open data about Detroit's properties and other auction information.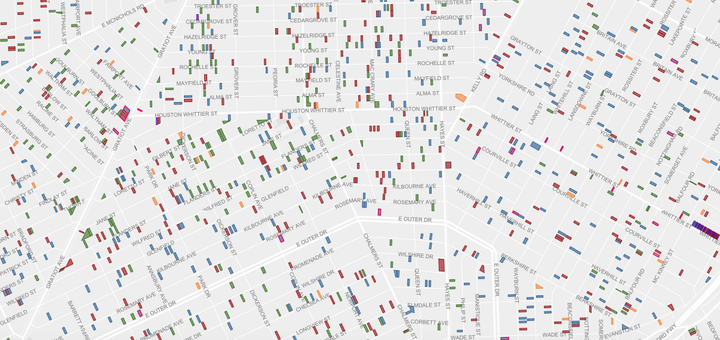 "Unfortunately, there is such a thing as 'foreclosure season' in Detroit," according to Michele Oberholtzer, founder and president of The Tricycle Collective. But Oberholtzer's organization is taking advantage of the season by helping renters bid on the very properties they're being kicked out of.
About 5,000 occupied homes were sold this year, according to Loveland. The people living in them can never be certain about whether the new owners will show up to evict them or let them stay, and potentially raise rents in the process.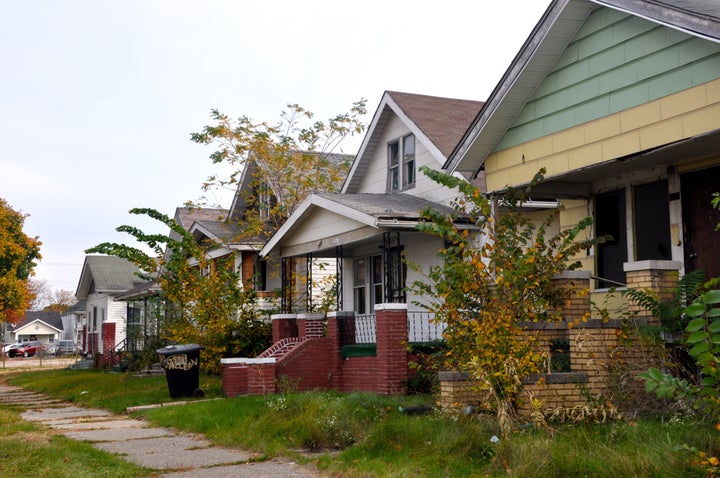 Oberholtzer started The Tricycle Collective last year after learning about the depths of Detroit's foreclosure problem. Oberholtzer identified 31 families to fund after spending September canvassing door-to-door with volunteers. They spoke to 400 residents in foreclosed homes. She discovered most of the renters had not been informed that the auction was happening or more importantly that there was an option to buy their own home.
The Tricycle Collective partnered with United Community Housing Coalition, which conducted the bidding, and won homes for 18 of the 31 families. Among other anti-foreclosure work over the last few decades, UCHC has bid on homes for families since 2010 and won 1,600 overall.
Oberholtzer's flyer was a blessing, Sneed said.
"It makes you feel like one somebody else cares. They see what's going on and they want to stand for you," Sneed said about Oberholtzer. "Maybe next year, or in a couple years, I'll be able to stand for somebody else."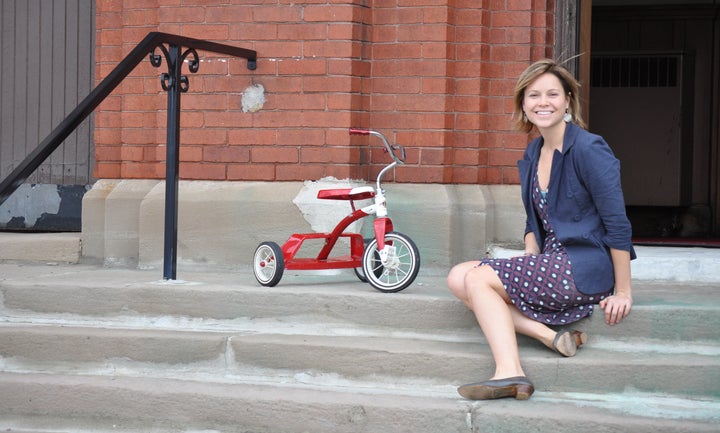 The Tricycle Collective also lost 13 homes to higher bidders. One of the most difficult moments for Oberholtzer was telling Jonathan Spikes that someone else had purchased the home he'd paid rent on for eight years.
She arrived at Spikes' house the day they lost to find it filled with balloons -- his girlfriend had brought them to celebrate his 42nd birthday, and he was opening gifts.
Spikes, who is on disability, doesn't know how he'll afford to move somewhere else on a fixed income and is worried about supporting his infant son.
"It actually crushed me," Spikes said about hearing he had lost. "I don't really have any options right now. I don't know what I'm going to do."
The Tricycle Collective is continuing to work with families who didn't win their homes by advocating for them with the new landlords.
But some families who haven't yet heard from owners are still planning to leave.
"They're packing because they don't want to get kicked out unexpectedly over Christmas," Oberholtzer said.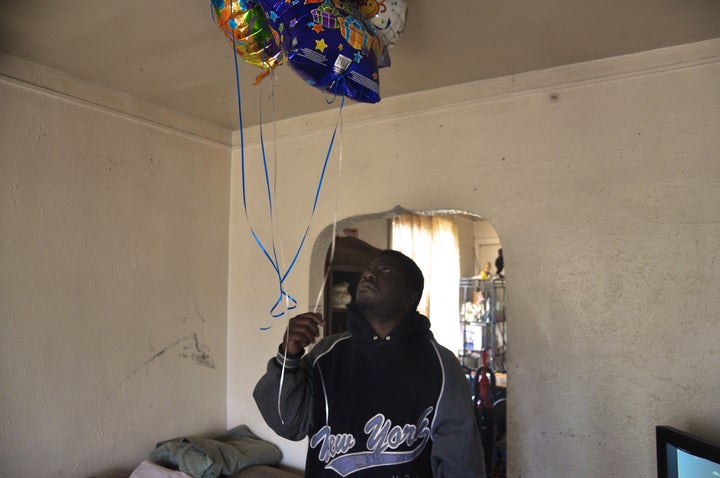 It's David Versus Goliath
Oberholtzer and UCHC Executive Director Ted Phillips both used the phrase "drop in the bucket" to describe their groups' impact. It's true that on stats alone their organizations, as well as other foreclosure fighting strategies, don't seem to have made a large dent. And it's not clear whether renter takeovers are a solution that could work on a larger scale locally or be duplicated in other cities, particularly ones that aren't grappling with the specific challenges of tax foreclosure.
However, sociologist Gregory Squires, who edited the 2013 book From Foreclosure to Fair Lending, said individual local programs combatting foreclosures are laying the foundation to making change in their community, and ultimately the rest of the country.
"If there's a key here, it's the fact that there is now sort of a network of community organizations, sympathetic legal aid attorneys, some public officials, that have generated real expertise on financial services and anti-discrimination strategies," Squires said.
He connected the responses that have developed since the housing crisis to the creation of past federal fair housing reforms. Those can be traced back to community development work at the local level, he said.
Lack of information, on the part of homeowners and the county, is one of the biggest stumbling blocks.
Loveland Technologies CEO and co-founder Jerry Paffendorf said the county could affordably canvas each property before foreclosing and work with occupants face-to-face.
"The dumbest thing we can do is continue to foreclose on things and auction them without trying to understand the human relationship to the property," he said.
Paffendorf also believes there's a legal way to let renters who want to buy their landlords' foreclosed homes essentially bypass the auction process. He calls the current process "a casino system of social service."
He first started tracking the auction in 2010 as a curious citizen with a quirky startup: Loveland's growing data tools are now widely used locally and Paffendorf's a candidate to replace the retiring treasurer, who oversees foreclosures and the auction.
The interim position may be a long shot, but Paffendorf, like Oberholtzer, has been turned into a partial activist by foreclosures and aims to at least draw some official attention to his suggested improvements. They come as the county begins notifying more than 60,000 property owners that they're at risk of foreclosure in 2016.
"There's always an assumption that some kind of adult or more expert person is going to kind of walk towards what you've been pointing out is a problem, and fix it," Paffendorf said. "What we've learned over time is people are not really going to do that, and so this problem is so egregious and so destructive to the landscape of the city that it's triggered our moral instincts."
CORRECTION: An earlier version misspelled Jonathan Spikes' last name.
Kate Abbey-Lambertz covers sustainable cities, as well as land use, housing and inequality. Tips? Email: kate.abbey-lambertz@huffingtonpost.com.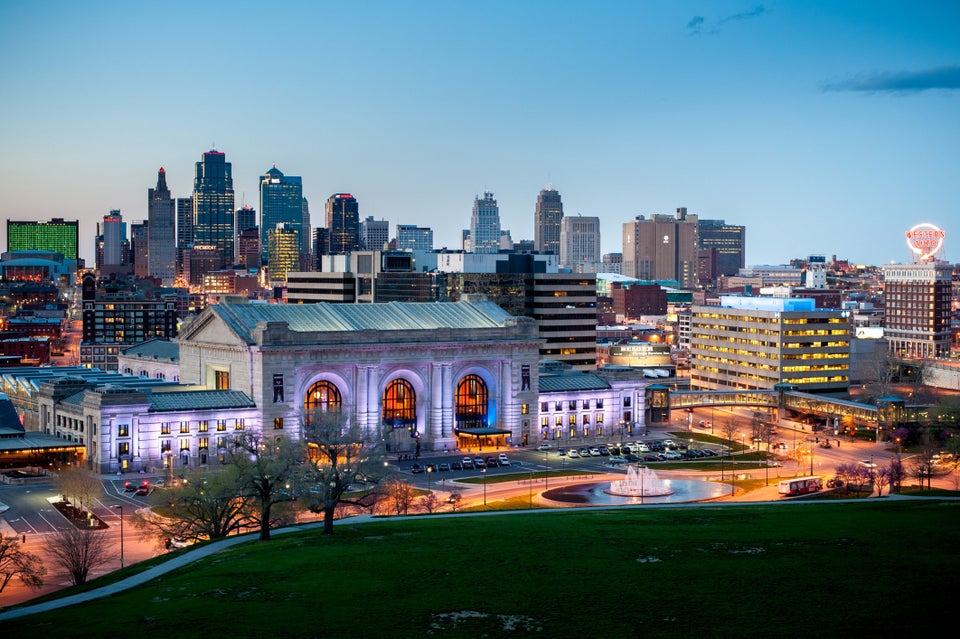 The Easiest Markets To Save For A House
Related
Popular in the Community