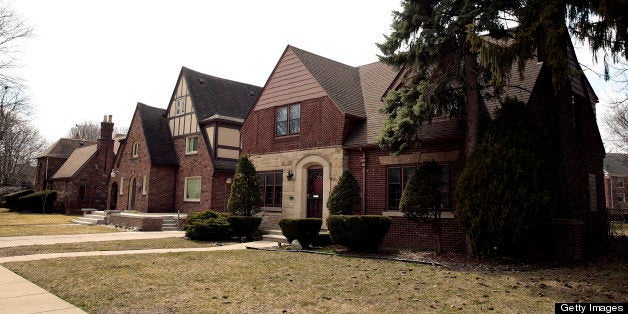 Officials from the mortgage financing giants Fannie Mae and Freddie Mac have withdrawn from a Detroit event where homeowners are set to talk about the impact foreclosures have had on their lives and communities.
The group Detroit Eviction Defense claims the last-minute cancellation of the May 20 hearing comes after officials for the government-backed agencies told organizers it would be "awkward" to hear testimony from homeowners who are currently litigating against them.
Steve Babson, a spokesman for Detroit Eviction Defense, said organizers received word of the cancellation through a series of phone calls with employees of the Federal Housing Finance Agency (FHFA), which oversees Fannie and Freddie.
"They said, 'Well, we've decided it would be pretty awkward for us to be in the same room in a public event with homeowners who are in litigation against Fannie Mae and Freddie Mac over potential evictions,'" Babson told The Huffington Post. "This was a phone conversation, as it had been for several months, but this was unfortunately at the 11th hour saying they were pulling out."
Meg Burns, senior associate director of the Office of Housing and Regulatory Policy, sent a statement to The Huffington Post confirming that officials from FHFA, Fannie Mae and Freddie Mac had earlier committed to attending the hearing but now would be unable to do so.
"We are disappointed we can't be at the event but we look forward to hearing the concerns of the homeowners and seeing the impact the housing crisis has had on the affected residents," she wrote. "This information will serve as the basis for the follow-up policy discussion that we remain committed to having with the UAW and other interested parties."
A spokesperson for Burns said that FHFA would hold a policy discussion with the United Auto Workers and other groups after the event, though no official date has been set.
The UAW helped Detroit Eviction Defense organize the event, along with the Metro Detroit AFL-CIO. Supporters had hoped FHFA officials would get a first-hand view of the heavy impact of the housing crisis in the city.
About 20 homeowners are expected to speak to an audience of community activists, housing advocates and others. There will also be an open mic session for others who wish to comment. Organizers plan to videotape the testimony and deliver it to Fannie Mae at a later date.
Babson called the mortgage giants' concerns that testimony at the event would compromise ongoing legal cases a "phony argument," noting that officials were invited to listen, not to speak, and knew of the event's format ahead of time.
"I think it's outrageous," Babson said. "We find it very insulting and we think it's pretty transparent that what they find 'awkward' is the prospect of being with people who are victims of a foreclosure policy that we think is doing serious damage to Metro Detroit."
The Detroit Eviction Defense coalition has been working with the UAW and the AFL-CIO on foreclosure issues for about two years. The group defends homeowners against foreclosure and eviction through a variety of methods, including
non-violent direct action. The organization is calling for a moratorium on foreclosures by Fannie Mae and Freddie Mac in Metro Detroit, similar to the one instituted for regions affected by Hurricane Sandy, and a reduction of principal for "underwater" loans that have balances higher than a home's market value.
Fannie Mae and Freddie Mac were taken over by the government during the 2008 subprime mortgage crisis. They have received more than $187 billion in taxpayer funds and have paid $58 billion in dividends to the U.S. Treasury. The two government-sponsored enterprises provide a secondary market for mortgages, purchasing them from originating lenders, and sometimes selling them as guaranteed securities.
The foreclosure hearing is scheduled to take place Monday, May 20, from 4 to 6:30 p.m. at UAW Local 600, 10550 Dix Ave in Dearborn, Mich.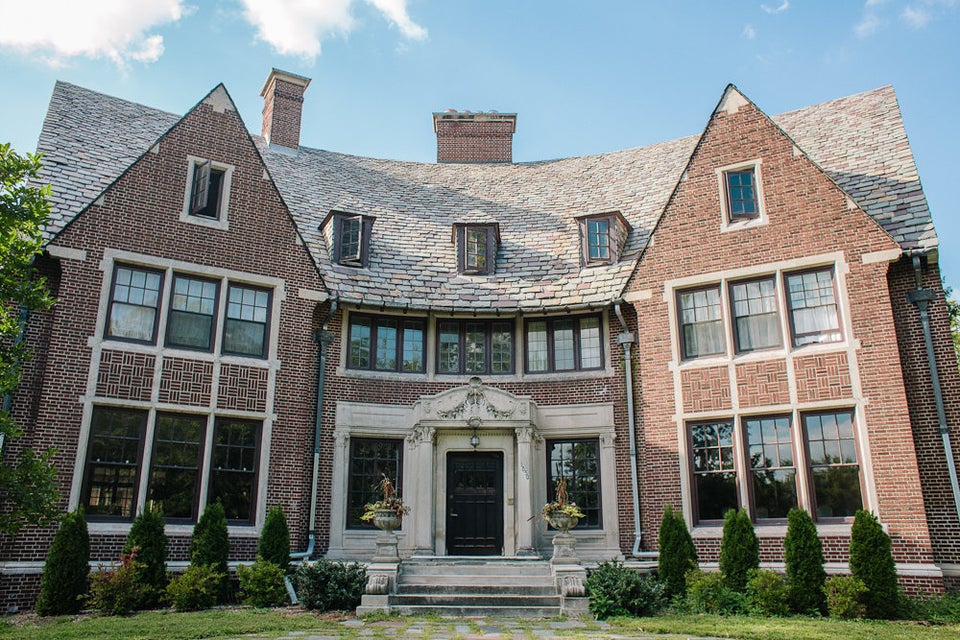 Stunning Detroit Homes For Sale
Related
Popular in the Community