Most of these gingerbread houses look like art projects gone wrong, with their shattered cookie windows and crumbling candy walls covered in peeling frosting paint.
But as part of a Detroit community fundraiser, they're helping keep a neighborhood's real houses from suffering the same fate.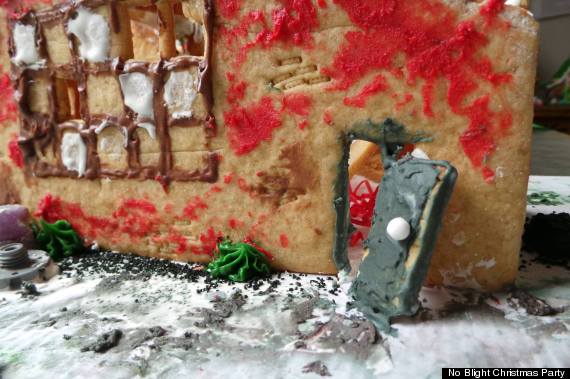 On Dec. 20, about 20 creative gingerbread houses were auctioned off at the third annual "I'm Dreaming of a (No) Blight Christmas Party" in Detroit's Cornerstone Village neighborhood. Attendees bid to win the houses, which can then be put on display or noshed upon. The money raised from the auction goes to the community association and is used to board up vacant homes in the neighborhood, keeping them secure and fending off scrappers.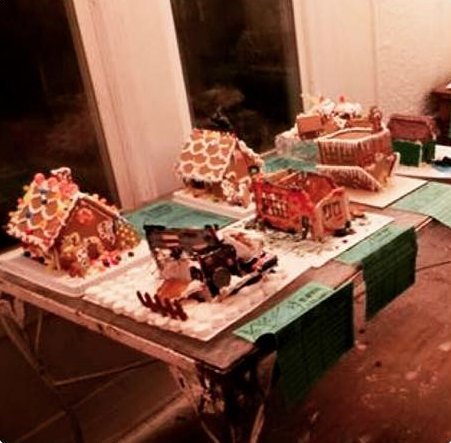 Cornerstone Village resident Suzanne Scoville told The Huffington Post that abandonment and blight are major issues facing the neighborhood.
"Just 10 years ago when I moved in, every single house on my street was occupied," she said. "After the housing crash, people just started leaving the city like you wouldn't believe. … Things went downhill really fast, and within a few years there's half as many houses on the street, or probably about half of the houses are either blighted or at this point just gone. … It was devastating."
Still, she said, Cornerstone Village retains a strong sense of community. That's part of why Scoville came up with the idea for the gingerbread auction a few years ago. She also helps make gingerbread houses for the party auction.
For her creation this year, she used blue jello in a fish tank to depict the record flood that hit the Detroit area over the summer. She partially submerged her gingerbread house in the tank, arranged a gingerbread man to look like he was taking cover on the roof and suspended gummy candy sharks in the jello.
Scoville's flood scene is located in the lower right of this image: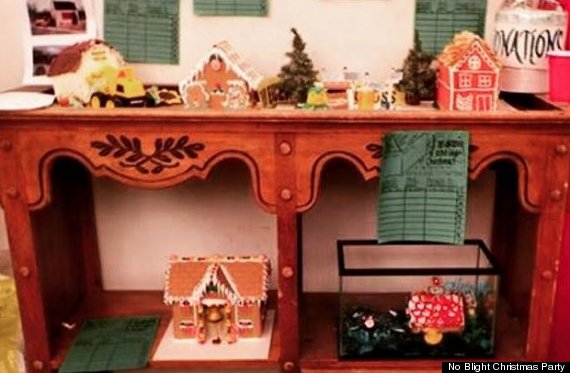 Another gingerbread artist created a different kind of "underwater" scenario for this year's auction: a gingerbread man upside-down on his mortgage. A photo of this clever house is below: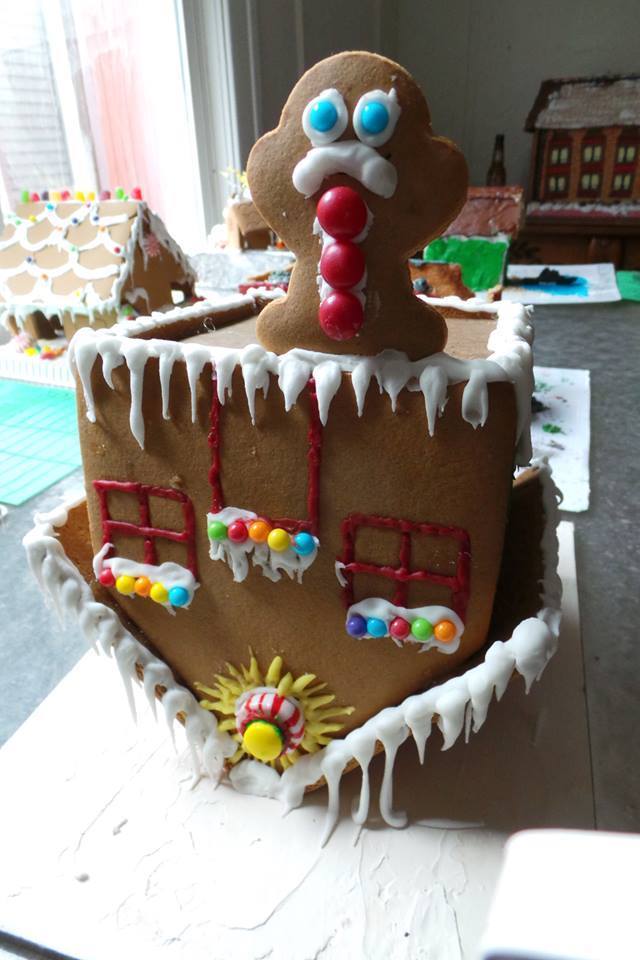 Participant Renee DeWitt took a craftier approach, putting 20 hours of work into a stately-but-rundown gingerbread mansion. Her supplies were donated by the bakery where she is a designer. And here's the finished product: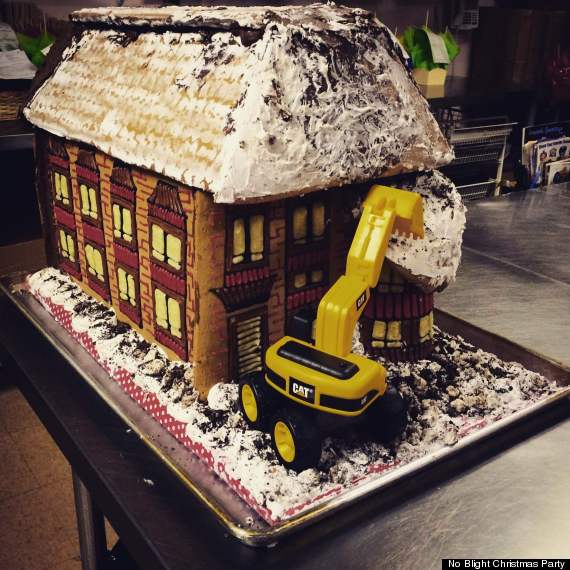 That's a bit more substantial than the $800 raised by Scoville's auction. Nevertheless, she's thrilled with her auction's bids and donations, which amounted to twice as much as last year's. That money should cover the boarding-up of four neighborhood houses.
"We do a lot with a small amount of money," she said.
The gingerbread party has also been useful in raising local awareness.
One of the best parts about this year's auction, Scoville said, actually happened before the party took place: A news report about the event aired on Dec. 19, describing the gingerbread auction and focusing on some of the blighted neighborhood homes. The next morning a backhoe was parked in front of one of the abandoned houses -- two blocks down from Scoville -- and demolition was soon underway.
"That in and of itself made it all worth it," she said.
Photos courtesy Suzanne Scoville and Renee DeWitt.
Related
Before You Go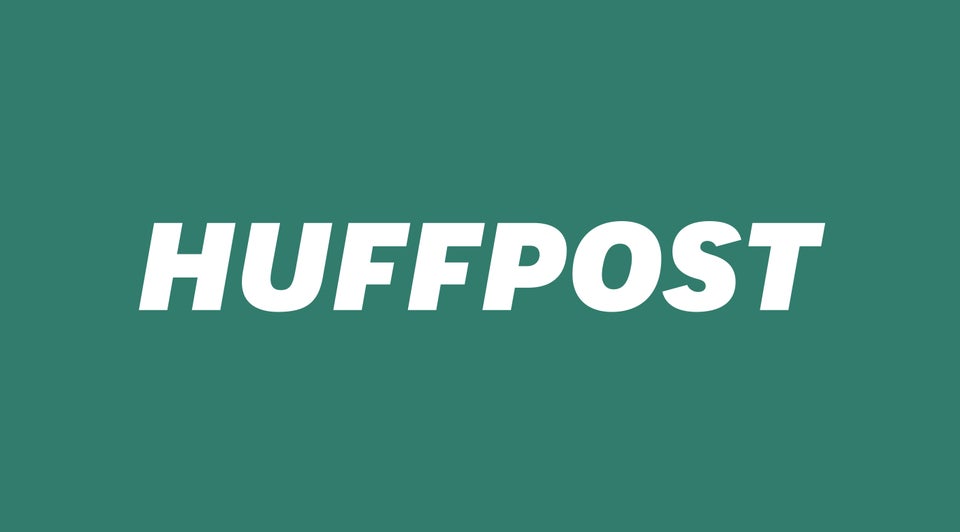 Amazing Videos of Everyday Folks Turned Heroes
Popular in the Community