 Gun violence is nothing out of the ordinary to Detroit's wearied residents, as raging crime rates threaten the troubled city's long-term future.
It's been named America's most dangerous city four years running by Forbes Magazine, recording 375 homicides so far this year, compared to 344 for the whole of 2011. Assaults with guns have also risen steadily over the past few years; 532 armed crimes were logged for every 100,000 residents in 2010, according to FBI statistics. Shaken by the violence, several of the city's funeral directors were inspired to hold a hearse parade through several neighborhoods blighted by crime in January.
While much of Detroit's gun violence can be attributed to disputes between people who know each other, it's the city's children who are often caught in the crossfire, as evidenced during last winter's rash of juvenile shootings. A six-year-old boy was shot with an AK-47 during a carjacking committed by two 15-year-olds; a 12-year-old boy was hit when a traffic accident between several men turned into a shootout. Kade'jah Davis was completing her homework when she was fatally struck by bullets aimed through the front door of her home in January. Police say the shooter's motive stemmed from an argument over a cell phone. And a nine-month-old infant named Delric Miller lost his life in February, when an assailant peppered the front of the home with rounds shot from an AK-47.
Random gunfire inspires fear. But so do cold-blooded murders of the city's young people. Cops say that 18-year-old Abreeya Brown and 22-year-old Ashley Conaway of Hamtramck, a smaller city located within Detroit's borders, refused to stay silent after witnessing a shooting between several young men. The two women were then kidnapped outside their home in what the Detroit Free Press called "a hail of gunfire." Both Brown and Conaway's bodies were found in a shallow grave, each shot once in the head. Jourdan Bobbish, 17, and Jacob Kudla, 18, both of nearby Westland, disappeared after possibly buying marijuana in the city. They were both found shot to death and positioned face-down in an empty field near City Airport.
The staggering number of crimes involving children has made authorities and community groups pledge to stop the violence. But the city's financial struggles and looming possibility of bankruptcy mean there are a lack of resources to do so. A budget shortfall has led the city to impose a 10 percent pay cut across the Detroit Police Department and institute 12-hour shifts. When surburbanite baseball fans attended a Tigers game in the downtown neighborhood the city has worked to revitalize, they were warned by the protesting police officer's union that they were entering Detroit "at their own risk."
New programs are attempting to curb the culture of violence.
At a gun buyback held in August, people were encouraged to trade weapons for cash, no questions asked. An assault weapon could fetch $100. Mayor Dave Bing has opened about half of 13 "mini-stations" throughout the city that will focus on community policing and improving relations between officers and residents. The Motor City is also one of six urban areas across the nation participating in a youth violence prevention program that's been supported by the Obama administration.
"You can't expect the police to be in every home, on every corner, responding to things that we as parents and adults ought to be responsible for," he said. "Let's let these young people know that we care about them, but at the same time, we aren't going to allow them to create havoc."
A controversial coalition of volunteering residents and businesses called the Detroit 300 has begun tracking down suspected killers on their own. "We don't care what gang, crew or clique you claim. When you kill babies in this city, you are our enemy," said founder Raphael Johnson.
Federal authorities are also trying to pick up some of the slack for the overburdened police department, which has been operating under federal oversight since 2003. The city's east side is now included in a pilot program to assign harsh federal penalties to repeat offenders and known criminals. U.S. Attorney Barbara McQuade told reporters her "personal resolution" was driving down the city's homicide rate this year.
But the murder toll have already outpaced that of 2011, and rebirth -- or relief -- may not come soon enough for residents leaving the city in droves. In a recent poll commissioned by the Detroit News, 40 percent of respondents said they planned to move away within the next five years. Of the 800 respondents surveyed, 49 percent said crime, not education or unemployment, was the greatest challenge they faced every day.
And if they could, the poll reported, more than half of Detroiters said they'd pick up and leave the city today.
HuffPost Detroit would love to hear your thoughts on the city's gun violence problem. Share your personal experiences at openreporting@huffingtonpost.com.
Related
Before You Go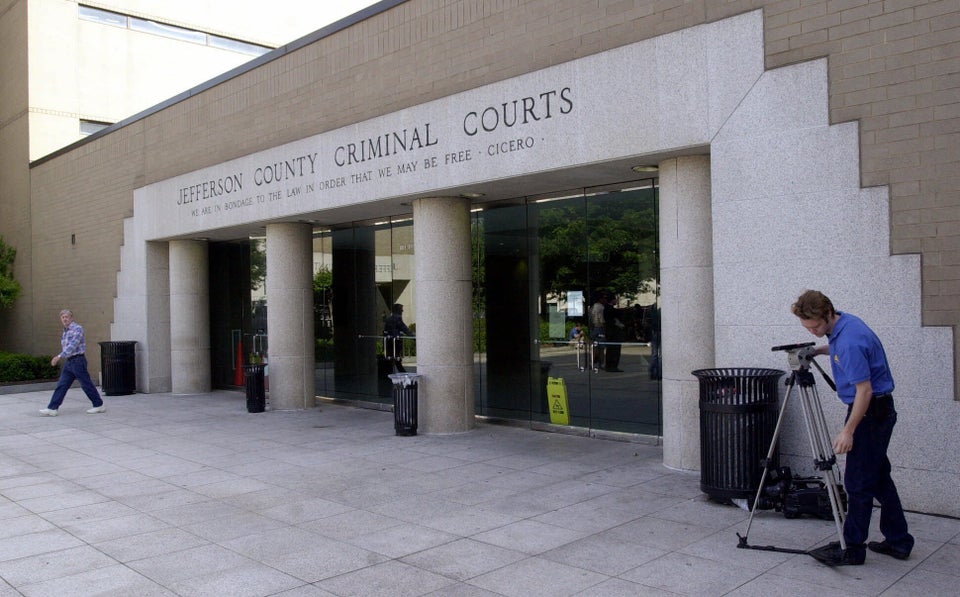 America's Most Dangerous Cities
Popular in the Community