Teens at a Michigan high school are paying one final, remarkable tribute to the nation's fallen soldiers.
A service team at the University of Detroit Jesuit High School is calling on students to serve as pallbearers at the funerals of unclaimed, homeless veterans. The pilot program had its first outreach on Oct. 20, with six juniors and seniors from the high school in attendance to honor the lives of three fallen Detroit military members.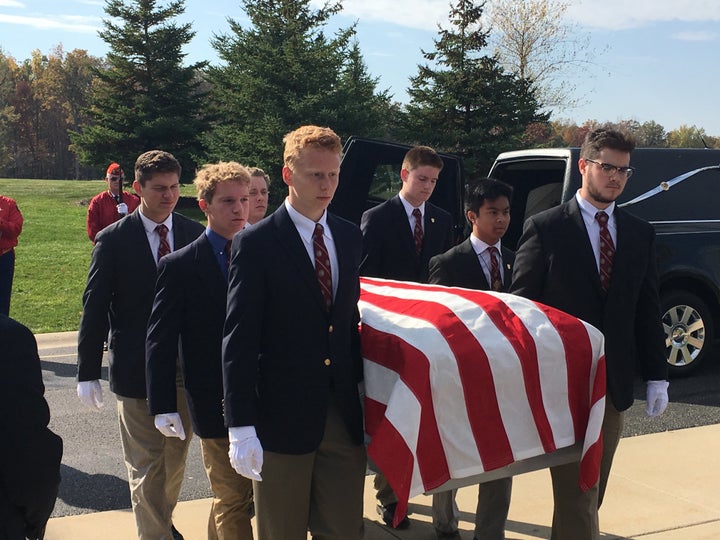 "The students have come to understand that it is not our place to judge someone and their circumstances in life, but rather to celebrate and respect the dignity of that person's life," Todd Wilson, director of Service at U of D Jesuit, told The Huffington Post.
The school, located in Detroit with a student body of about 900 male students in grades 7-12, launched the pallbearer program as part of its service team, the Ignatian Service Corps. Working with the nearby Desmond Funeral Homes, student leaders developed training sessions to best prepare participants for the program.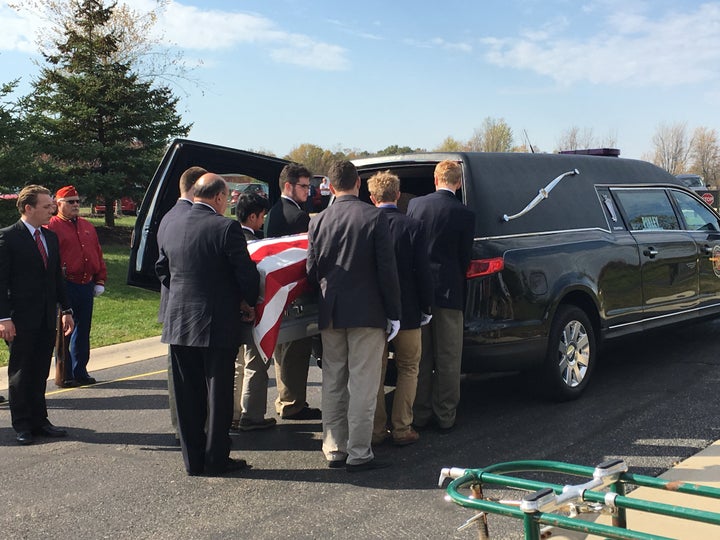 "One of our challenges and responsibilities is to ensure that the students are emotionally prepared for serving," Wilson told HuffPost. "Initially, we were hoping for at least 20 students at the training, but we ended up having over 50 students who participated."
According to the National Alliance to End Homelessness, there were 49,933 homeless veterans living in America in 2014. Because some of these fallen soldiers did not have family at the end of their lives, the U of D Jesuit High School program hopes to provide respect with a proper funeral service.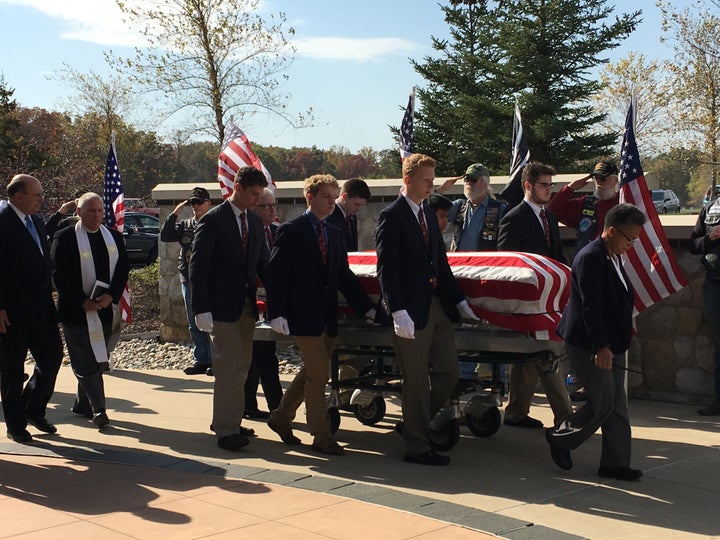 "We strongly feel that everyone deserves the dignity of having people present at their last moments," Leonard Froehlich, a 12th-grader who served as a pallbearer, said in a statement provided to The Huffington Post. "It was a real privilege to be a part of this service for these men who have fought for our country."
While the the first outreach focused on veterans, the students hope to expand their program to all people in need, and families who simply do not have pallbearers.
"[Our students] understand what it means to be a part of a community," Wilson said. "And realize that we have a responsibility to our human family."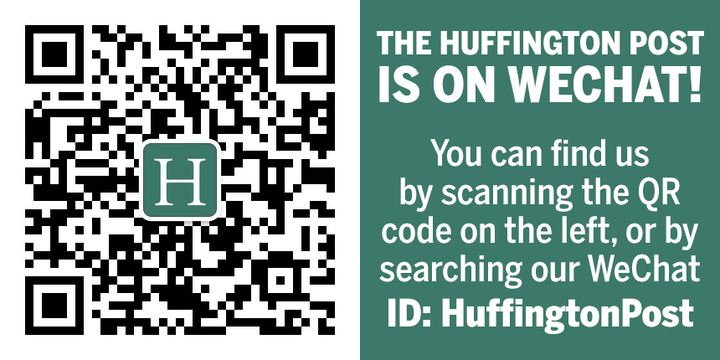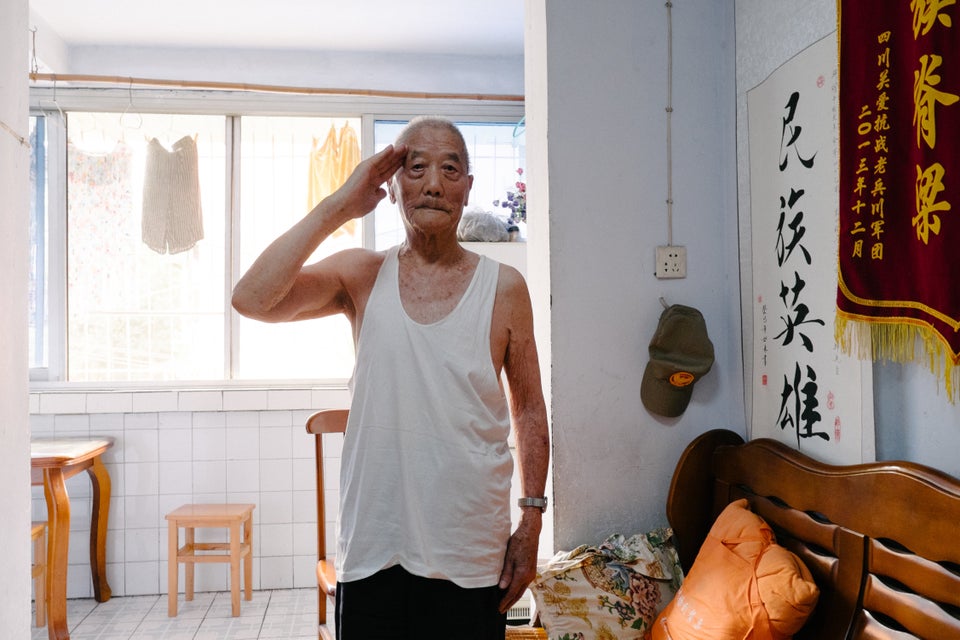 China's WWII Veterans
Related