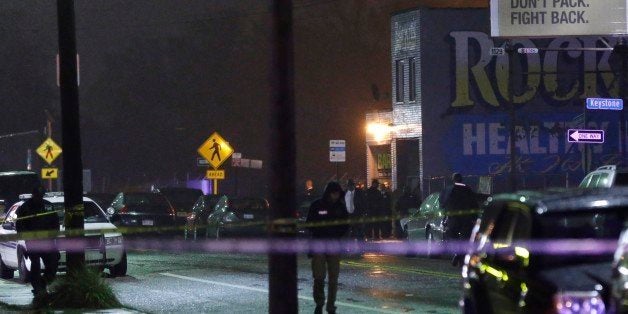 FBI Uniform Crime Reporting statistics released Monday show that Detroit logged 316 murders and non-negligent manslaughters last year, with a rate of 45 per 100,000 people. That's the highest of U.S. cities with more than 200,000 residents and 10 times the national rate. The city also had 14,500 total violent crimes in 2013.
The report defines murder and non-negligent manslaughter as the "willful (non-negligent) killing of one human being by another." Violent crime includes those offenses, as well as rape, robbery, and aggravated assault and is defined as "those offenses which involve force or threat of force."
"What we try to make sure is understood, is [homicide] is a public health issue, because it is a major cause of death among black males in Detroit," Saul Green, chairman of the Detroit Youth Violence Prevention Initiative (DYVPI), told The Huffington Post.
However, violent crime is no stranger to residents -- and youth -- in the Motor City.
"For too many of our youth, violence has become a community 'norm,'" stated a DYVPI report released earlier this year. In the group's survey of 1,300 Detroit high school students, 87 percent said a family member or friend had been shot, murdered or disabled as a result of violence in the previous 12 months.
One local high school student who knew three people, including two classmates, killed by guns in a single year said she didn't feel safe in her neighborhood. "I dream about my school getting broken into, somebody coming in who's not supposed to," the young woman told HuffPost in an earlier interview. "Stuff like that just goes through my mind."
At the time, Detroit Police Chief James Craig decried the "senseless violence" perpetrated by a "coward." "We will continue our focus on eradicating violence, and certainly dismantling these street gangs," he said.
Chris Melde, an assistant professor in Michigan State University's School of Criminal Justice, said one of the most effective ways of reducing overall violence in cities is to conduct prevention and intervention for youth and young adults. "[T]he age group that causes the bulk of violence" nationally is 14- to 24-year-olds, he explained. The latest research, he said, shows that targeted efforts focused on a small group of individuals who are high-risk or currently involved in crime have better results than generalized programs among the larger population.
DYVPI, which partners with other organizations, is putting those prevention and intervention strategies into practice with Detroit's youth. One initiative, for example, targets gang members on parole and probation who live in some of Detroit's most violent neighborhoods. They are forced to meet with families of victims, faith-based leaders and law enforcement officials who speak about the impact on the community, legal repercussions, and helpful services such as substance abuse treatment and job placement. Another program calls for volunteers to patrol walking routes around a handful of schools -- treks many students report feeling unsafe making, Green said.
Detroit's violent crime problem is inextricably linked to the recent bankruptcy and conditions that led to it. Beyond widespread poverty, unemployment and a faltering education system, the city's shrinking budget and decline in services led to blighted houses, failing streetlights and lack of reliable transportation -- three things most high school students surveyed by DYVPI said made for violent environments.
"There's no question that the timing of the [release of the] FBI data was sobering," Green said. "People could really feel so overwhelmed by it and become just apathetic and stagnant and not move forward. But what I see is a tremendous amount of energy. … There's work to be done, and the folks in this community are committed to do it."
It should be noted, however, that the recent stats offer an incomplete picture of crime, and the FBI itself cautions against using the data to rank law enforcement agencies. The report states "rankings ignore the uniqueness of each locale," and it goes on to cite other factors that affect crime. Still, the statistics offer one way of accounting for crime in the cities where it is a large problem.
Below, see the 10 U.S. cities with populations over 200,000 that have the highest murder rates.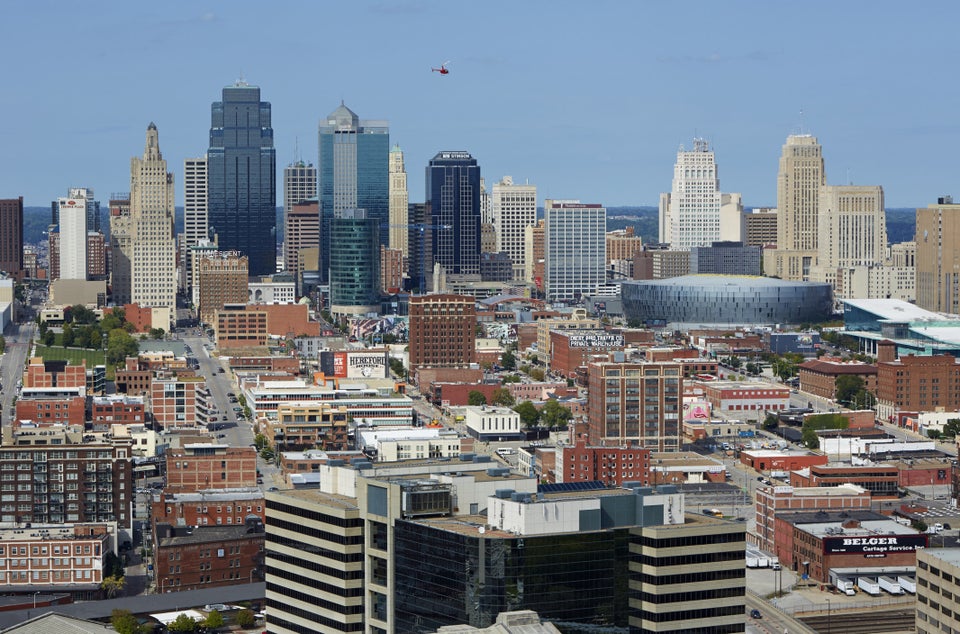 FBI: Large American Cities With The Highest Murder Rate In 2013
Popular in the Community