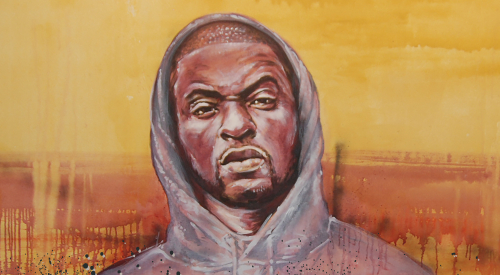 There's not too many left in the hip hop game that encompass skill, passion and integrity all at the same time, but Detroit native Finale is definitely an example of one such person. By doing it his own way for the past decade, Finale has been able to build his own loyal following starting with his 2007 collaborative project Develop with producer Spier1200 along with his 2009 solo debut A Pipe Dream and a Promise.
Since Pipe Dream, Finale has been pretty silent on scene, opting to take a break to focus on his family, but the drive for music has never left him. Finale is now ready to release the long rumored project Odds & Ends produced in its entirety by Washington, D.C. native Oddisee, to be released via Mello Music Group on August 14th.
To get things started, we have the first single from Odds & Ends, a song called "Just Due" featuring Homeboy Sandman and Miz Korona, along with the full tracklisting for the project. I was able to get some words from Finale himself about what to expect from the album and why we had to wait for so long for his next project.
It's been over 5 years since your last album, why the wait? What have you been up to?
Yeah I know, five years is a long time but i think an artist taking time to actually live and experience everyday shit between albums is necessary for their music to stay somewhat relevant to the listener. I had a son, got married, went back to a regular job, and stopped recording music "cold turkey" and the readjustment period damn near killed me (it still does lol). The funny thing is I signed the deal for Odds & Ends and was setting up things for the followup to A Pipe Dream and a Promise right before I found out my wife was pregnant. I don't want to get all introspective and shit, but FAMILY means everything to me since I never had a father growing up. I've always told myself when the opportunity presents itself for me to be a father, I wouldn't take it for granted. I think the biggest lesson I've learned so far is that you find out who your real friends are when the music stops for a second. It was intentional and selfish at the same time, but I owed those five years to watching my son grow up and to give him a stable environment with his father right there for it all, which is something I never had. My wife and son deserve that and much more. I've seen a lot since Develop and Pipe Dream were released and I've met a lot of good people along the way, so that's what motivates me right now; reconnecting with the die hard listeners who stuck around while I was living and the talented artists who refuse to quit. Thank you.
This album Odds & Ends produced entirely by Oddisee has been years in the making. What can we expect from it?
You can expect the same thing every other project offered to the listeners, which is honesty and growth. I don't want any one of my projects to sound like the other. I think this project explains why I took a break and tells a story at the same time. It's the back and forth decisions on whether clocking in at a new job or recording a new project would benefit or kill the family structure I sacrificed everything to build up. I have a different perspective now that I've had the opportunity to watch from the outside looking in. There's a harsh but humble tone behind every song on the album, so you can expect the truth and a newfound comfortability I guess. I'm more at home in a booth these days. It feels like I have less and less to prove and it is what it is.
Talk about the song from the album "Just Due".
"Just Due" features two of my favorite rappers Homeboy Sandman and Miz Korona. The song is pretty self explanatory, meaning it deals with the dues a lot of artists pay during the course of their careers and yet they keep getting stepped over for whatever reason. I'm not asking for any handouts, just give me what's mines and "we good" haha. There's a different perspective on each verse and thats what makes the song dope in my opinion, but I'll let the people decide. I like the position i'm playing right now where I'm not really pressed about who's the newest "IT" rapper in Detroit or wherever. I just want to make the music I want to make with the people I want to make it with.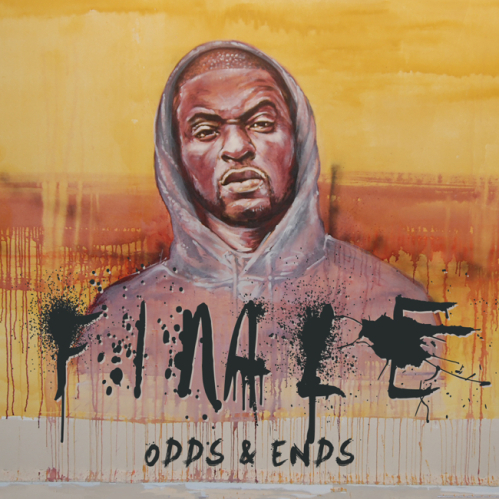 Finale Odds & Ends Tracklisting
1. Choppy Waters
2. Cut Day
3. Just Due (feat. Homeboy Sandman & Miz Korona)
4. Steep Climb (feat. Thaione Davis)
5. Plain View (feat. Bilal Salaam)
6. 7 Days (feat. Kenn Starr & Hassaan Mackey)
7. Perseverance (feat. Big Tone & Vandalyzm)
8. Spike The Punch
9. Hard To Kill
10. The Revival (feat. Invincible & Pierre Anthony)
The new Finale album "Odds & Ends" produced entirely by Oddisee will be released on August 14th via Mello Music Group. Pre-order it digitally at iTunes. For more information, visit mellomusicgroup.com.
Related
Popular in the Community