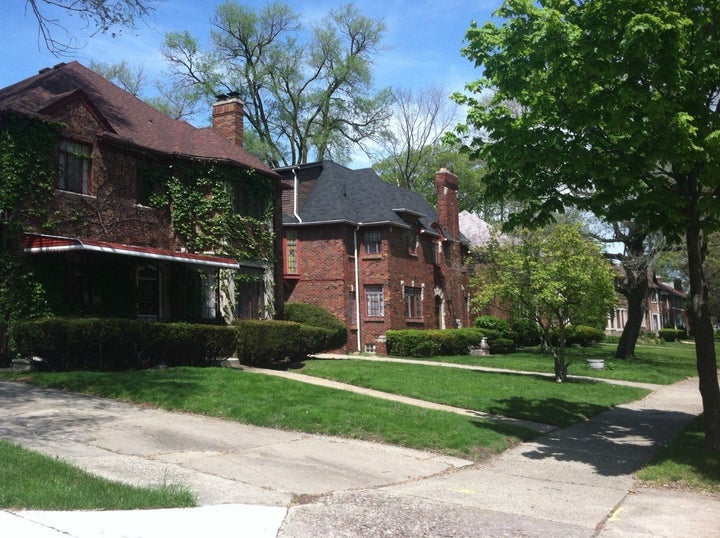 While the number of home sales in Detroit has gone down since last year, owners who do sell are getting a bit more cash for their properties.
According to the Michigan real estate listing service Realcomp, home sales in the Detroit area (including the city, Hamtramck, Harper Woods and Highland Park) were down 22 percent last month from April last year, bringing the number of properties sold in April to 539.
Almost all of that change can be attributed to a drop in foreclosure sales, which plummeted 32 percent from April 2011.
And now, with fewer properties on the market, prices are increasing, albeit slightly, with the median sale price up 2.8 percent to $9,000 in Detroit.
"Bank-owned properties caused oversupply," said realtor Darralyn Bowers of Bowers & Associates in Southfield. "The number of properties on the market is contracting a little bit, but it's contracting in a good way."
"That's why you're seeing property [prices] going up, because the demand is there," Bowers added.
The whole metro area (Oakland, Wayne, Macomb and Livingston counties) saw bigger jumps in home prices and similar decrease in foreclosure sales, with the median sale price now $70,000 -- up $11,000 from last year.
The glaring disparity between home prices in the city of Detroit and the rest of the metro area is nothing new, and the small number of properties sold, and on the market, doesn't surprise Bowers.
"Detroit has been losing inventory and losing population for a steady period, so the number of properties on the market are reflective of that," she said.
But Bowers mentioned a condo in the city that had multiple offers and ended up going for $20,000 more than its asking price. In general, non-foreclosure home prices went up 25 percent, which bodes well for some of the city's homeowners. Bowers named New Center, Downtown and the University District as popular neighborhoods for buyers.
"Different pockets of Detroit are really healthy," she said, "and we can't hang on to property."
Related
Popular in the Community