Heidi Peterson left her rundown Detroit home early last year after her boiler broke down so that it could undergo extensive renovations. But after she returned last week to find a squatter had moved in and refuses to leave, she's boiling mad.
Not only that, but the woman, a former tenant of hers named Missionary-Tracey Elaine Blair who is a write-in candidate for president, changed the locks, put in new appliances and plumbing, replaced the appliances and slapped an $8,500 construction lien on the house. She also changed the curtains.
"She thinks that this is a program in Detroit to take people's homes and fix them up and then she gets to keep them," Peterson told MyFoxDetroit.com, which first reported the bizarre story. "I don't know what her capabilities are. We're afraid of her mindset of entitlement."
Despite her fears, Peterson said she has nowhere else to go and is being forced to live with her 1-year-old daughter just one room away from Blair while she goes to court to oust her unwanted house guest.
Peterson said she bought the severely undervalued house in Detroit's Boston-Edison Historic District for $23,000 in 2010. That same year, she leased it to several tenants, including Blair. The homeowner told Fox that she later had to evict them when the house was found unfit to live in and in need of repairs.
Neighbors say Blair has been living in the house for a few months and she says she has a lease and is not a squatter.
The Fox report showed that Blair, who it said has filed papers with the city stating that the house was abandoned, has made herself at home. Among her personal belongings scattered around the house is what appears to be a hand-drawn "campaign button. The woman filed an an independent presidential candidate and records show she had just $100 on hand last spring.
Peterson says her situation is "something that happens in Detroit," where the law requires homeowners to prove in court that the property is theirs before a squatter can be evicted.
Indeed, while Peterson's circumstances are unusual, stories abound about alleged squatters taking up residence in vacant houses in Detroit. The decline of the once-humming Motor City that led to an exodus of residents has left more than 100,000 abandoned homes that have attracted a growing number of homeless people in search of a roof over their heads.
Peterson doesn't like her current living arrangement but she's determined to make it temporary.
"I thought if the house is not safe, how can I come here with my child? There's an issue with that," Peterson told Fox. "But should I lose my house to a squatter because I don't have rights to my property or should I fight to get it back."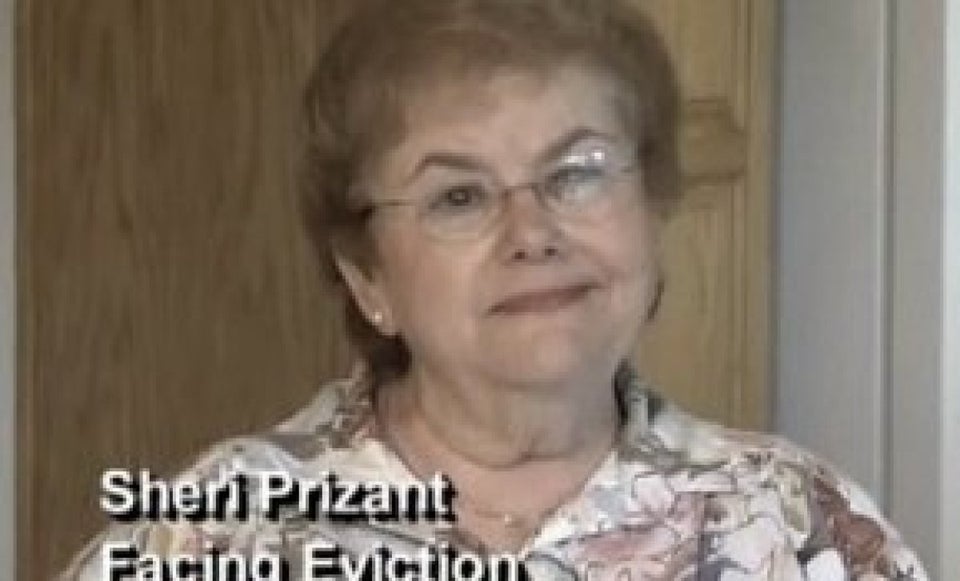 America's Worst Foreclosure Fails