An exploding food scene, young entrepreneurs taking back the city and the driven hustle of the All-American comeback city.
There is a city in the middle of America that is fast becoming a hipster haven full of artists, young entrepreneurs, and a rapidly rising restaurant scene - and we are not talking about the Windy City. Detroit is on the comeback trail, and travelers around the world will be taking notice.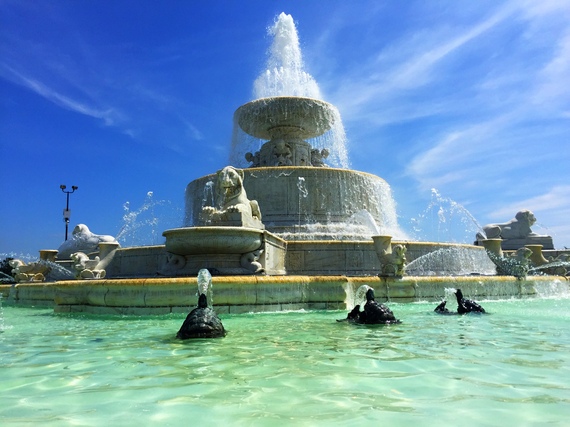 Detroit has great bones - no city in the world looks like Detroit. Artists Frida Kahlo and Diego Rivera called Detroit home in the 1930s. Architecture masterpieces like the Guardian Building and the Masonic Temple still give the city its character. Barry Gordy and Motown started a soulful revolution, and hometown favorite Eminem help shape the lexicon of American Rap Music. All this cultural abundance and you can see Canada right across the Detroit River.
"The ashes have been rising in Detroit." Pashon Murray of Detroit Dirt speaks of the winds of change in the motor city, "We have the opportunity to rebuild one of America's great cities. Making it great for the next generation of Detroiters."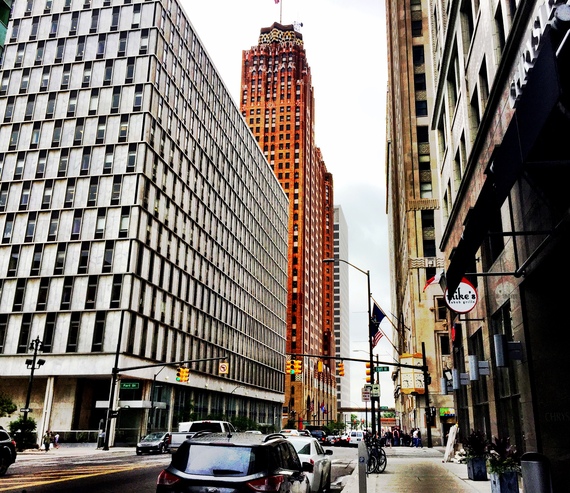 Mercy Mercy Me
Once the classic Americana city, Detroit was the industrial manufacturing mecca for decades around the world. The bottom finally dropped out in 2013 when Detroit became the largest American municipality to declare bankruptcy. Detroit was in the crapper and in dire need of either a serious makeover or ultimate implosion. Now, after decades of corruption, loss of millions of jobs and local government leaving this once great city in shambles, the citizens of Detroit are slowly picking themselves up off the floor and creating a Detroit 2.0.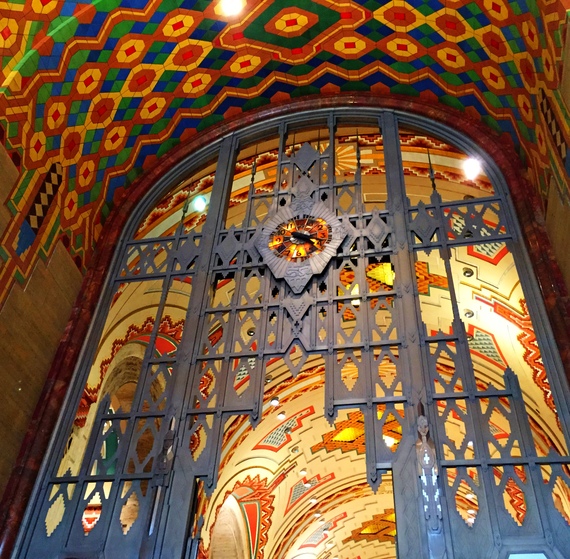 Today, the millennial generation of entrepreneurs are creating a new version of Detroit, a self-sustaining version that is not reliant on the manufacturing titans that abandoned the city for dead. Local city officials are not leading the All-American comeback in Detroit. Instead, it's lead by young startups and local businesses that have taken back this once great gem of a city and now are paving the way of the future in Detroit.
Look around this once great city and you see a sweeping young spirit that is infectious and inviting.
Living for the City
With an unemployment rate hovering around 10-13% in Detroit, the number one priority is to create businesses that in turn create jobs. Entrepreneur Phil Cooley, the creator of Ponyride, gives creative small businesses a start in Detroit, and is helping to change the business model landscape in the city. Cooley is owner and driving force behind the success of a Detroit original restaurant institution, Slow's BBQ. PonyRide gives small-business owners a platform, workspace and a living-breathing support system that local government programs have never provided.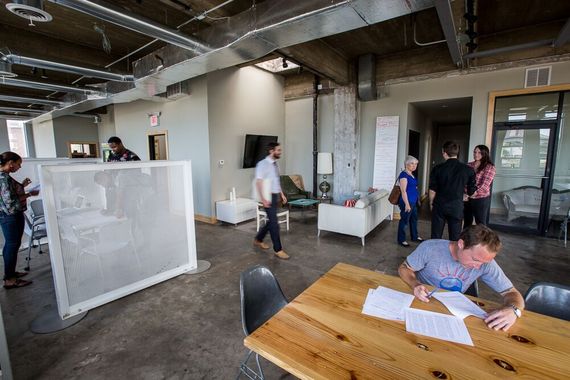 A passionate Cooley talks of the PonyRide vision for success, "You think of the abandonment and loss in jobs, loss in population and tax space, I think you are only fixing these issues with projects like Poneyride. Let people fix themselves, let them save themselves."
PonyRide has infused the city with creativity, which has created an opportunity for so many startup businesses that are now thriving under their large communal of commerce. The list of successful homegrown businesses continues to grow.
Detroit Soup holds community-based soup dinners for Detroiters, hosted by Detroiters for $5 and a vote to fund creative business proposals. Veronika Scott created The Empowerment Plan from her winning proposal of a coat that turns into sleeping bag for the homeless at Detroit Soup, and now employs 20 formerly homeless individuals in her growing start up. Founder and creator Eric Yelsna of Detroit Denim and his posse of dedicated Detroiters have created an upscale jean company, using only US-sourced material and locally-sourced hard working employees.
Today, PonyRide has a waiting list of almost 200 hundred other businesses vying for a spot in their mammoth 30,000-square-foot creative office spaces, with plans to expand in the next five years.
"Detroit has incredible people that engineer things, design things and build things. Cooley, reflecting on the working spirit of its local artistry. "Detroiters will save themselves, Detroit will save itself."
Since 2013, 77 new restaurants have opened in Detroit, with much more on the way in 2015 and beyond. Many locals have set up shop and created the kitchen fare of their dreams while former Detroiters have headed back to their hometown roots for this restaurant revival.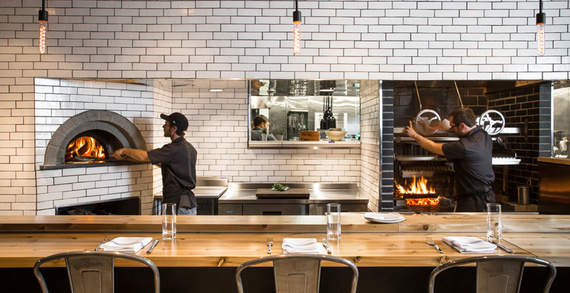 Owner and head chef of the current No. 1 restaurant in Detroit, Andy Hollyday of Selden Standard, takes pride in being part of this culinary comeback, "It's exciting to be part of the change in the city, see the momentum. This building (a former empty Laundromat) looked nothing like it does today, it's great to bring more people into the neighborhood."
Many parts of the city have turned into thriving green spaces, housing locally farmed urban gardens, creating local jobs and supplying chefs with fresh, locally grown products. "Buying from local farmers from the urban gardens is about supporting the community all around us. Chef Hollyday continues, "It's nice to see glimpses of hope, even in the rougher areas of the city, the gardens bring a lot of life to the city."
Building a self-sustaining community will revitalize and make any city stronger and more viable. Activist, Entrepreneur and Michigan born and bred Pashon Murray, creator of Detroit Dirt, is aiding in Detroit finding it's "green" identity, while involving major corporations like General Motors and others to become more responsible with their environmental footprint.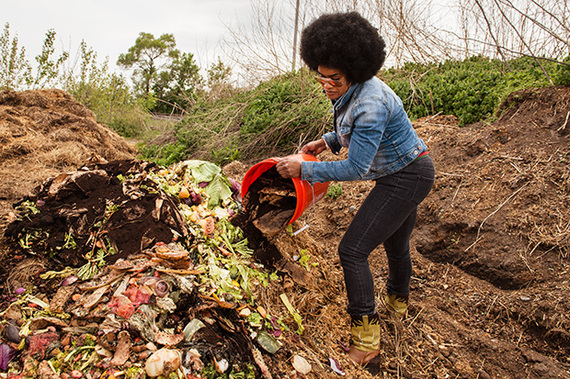 Murray evangelizes on how Detroit Dirt is creating a movement for even the most impoverished communities to become self-sustaining, urban garden oasis, "It's about setting the path for the next generation. The old spirit of Detroit is meeting the modern technology of today."
The stylish, hip and bad-ass afro-quaffed Murray, is featured in Ford commercials, has always been drawn to the urban jungle of Detroit. Murray says, "Detroit has a synergy and beauty to the city, I always thought it was a gem, with so much history of music, art, and the auto industry. I wanted to dedicate my life to helping a rich and diverse city like Detroit."
Developing neighborhoods of the future, creating business and instilling community pride is at the top of the list for Murray and Detroit Dirt. Murray sees a bright and green future for Detroit, "I see a greener city, plant more trees, have bigger green spaces. I think we'll see a completely different landscape in five years. I think we'll see a beautiful city, an innovative city that will blow people away."
Slow Roll Detroit is community based slow bike ride through the heart of Detroit's local culture and eclectic neighborhoods. Started in 2010 with only 10 bikers on the first ride, has now exploded into an average of 4,000 riders each Monday night.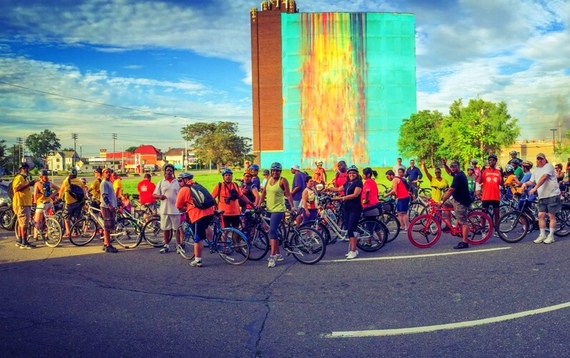 Jason Hall, Slow Roll's very cool and laid back founder loves how any visitor of Detroit or a native Detroiter can submerse themselves by simply riding a bike. Hall says, "We started Slow Roll as an opportunity to get people out of their glass bubbles (cars) and into the environment that Detroit really is, a richly diverse and interesting city."
Slow Roll Detroit is building community bridges while developing Detroit into one of the best bike "friendly" cities in the world and spreading two-wheeled good vibes around the city that desperately needs all kinds of loving juju.
Higher Ground
Already under construction, the state of the art M-1 streetcar rail system twill cut through, connect its neighborhoods and propel Detroit into a modern-day and innovative city. More condominiums and hotels are being designed and built. An epic contemporary hockey arena for the dynasty-driven Red Wings will open in 2017 in the new "Detroit District" and will include retail and commercial components. Detroit quite possibly is becoming one of the coolest cities in America.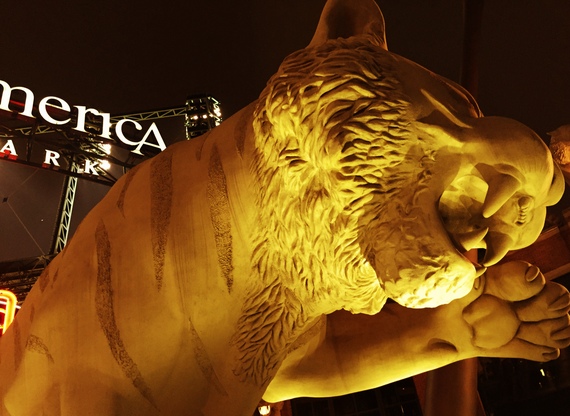 Envisioning a stellar future, Phil Cooley is ever the optimist for the people of Detroit. Cooley declares," In the next 5-10 years, Detroit will have a lot of awesome and strange neighborhoods that other cities do not have, it will not look like any other place."
Detroiters are hopeful for the communal metropolis that they are creating and eager to show off the Detroit 2.0, still under renovation, but open for business - possibly the modern American city of the future.