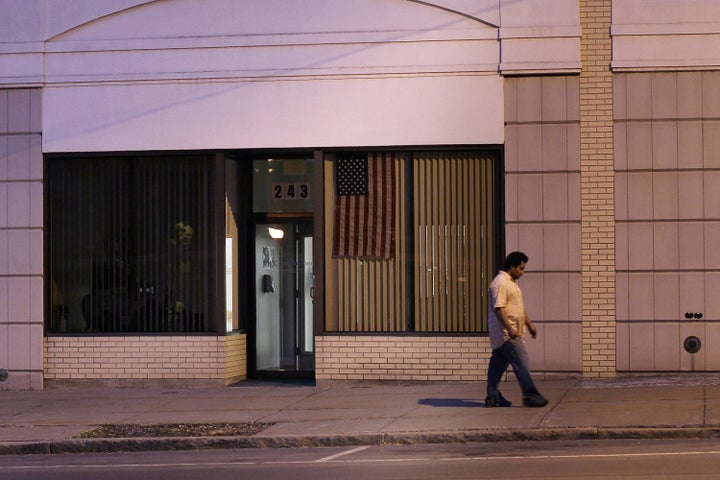 I'm proud of President Obama's record on poverty. In the face of shrinking budgets and tough political opposition, he has expanded health care for struggling families, invested in workforce training for the unemployed, and championed education and redevelopment initiatives focused on distressed areas including my hometown of Detroit.
But the challenge of poverty is more daunting than ever.
After decades of corporate outsourcing, declining wages for workers, and political attacks on programs like nutrition assistance, the nation's poverty rate -- 15.1 percent -- is as high as it's been at any point since the 1960s. Worse, the poverty rate for children is an outrageous 22 percent.
We must address the root causes of this crisis. This means not only expanding our safety net and creating high-paying jobs but also dismantling the hidden barriers -- including illiteracy and discrimination -- that keep millions in poverty and without hope.
Consider the crisis of illiteracy. While commonly considered a problem of the past, a 2011 study by the Detroit Regional Workforce Fund found that 47 percent of adults in Detroit are "functionally illiterate." This means approximately half of adults lack the reading and writing skills to understand or complete a newspaper article, job advertisement, or bank statement. This extreme disadvantage -- which is a direct result of underfunded schools and struggling communities -- makes quality employment nearly impossible and perpetuates poverty through the generations.
Employment discrimination presents another forgotten obstacle to overcoming poverty. Over the past decade, millions of Americans have been denied even the chance to seek a good living due to indiscretions in their past. Employment applications increasingly include a checkbox that applicants are required to mark if they have an arrest or conviction on their record. Once employers have this information, they frequently remove these candidates from consideration in the first round of the hiring process, even for minor convictions unrelated to the job for which they're applying. While it is understandable that companies want to hire responsible and skilled workers, there are many Americans with criminal records who now have the competence and character to succeed. Denying these people the opportunity to even present their credentials consigns them to lives of persistent poverty and leaves our nation with a permanent underclass.
We can break these vicious cycles and help defeat poverty in America.
In Congress, I'm proposing that we assist community-based literacy organizations and keep our schools open later and reopen libraries to serve students who are struggling to read. I'm proposing that we reform our prisons to give inmates the tools they need to become successful members of the workforce. I'm proposing that we "ban the box" -- preventing employers from disqualifying applicants on the basis of having a nonviolent criminal record.
But I cannot do this alone.
We need new national movement against poverty. This means new champions in fight for vital protections like food stamps, Medicaid, and the right to organize. But it also means a new national effort to illuminate and address the issues that are keeping people and communities from reaching their potential.
This post is part of the HuffPost Shadow Conventions 2012, a series spotlighting three issues that are not being discussed at the national GOP and Democratic conventions: The Drug War, Poverty in America, and Money in Politics.
Calling all HuffPost superfans!
Sign up for membership to become a founding member and help shape HuffPost's next chapter