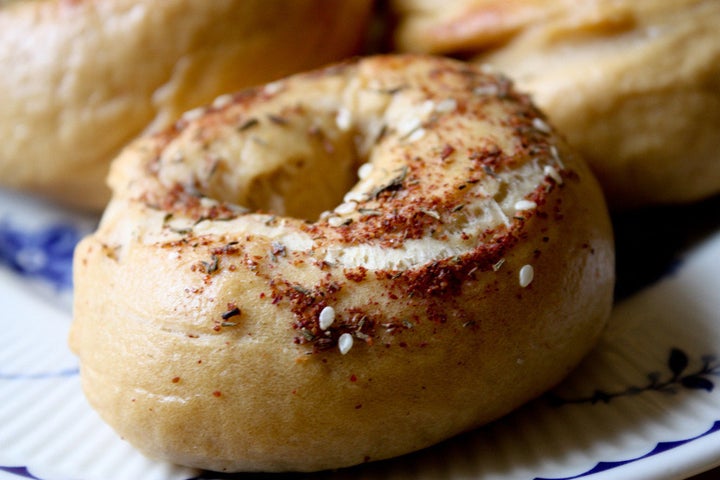 Expect to triple your carb intake in the coming months, as the day we've all been waiting for is finally here: The Detroit Institute of Bagels has found a storefront.
There isn't a bagel store to be found in Detroit, and brothers Ben and Dan Newman set out to change that last year. They started making bagels -- handmade, boiled and baked -- out of their Corktown home and quickly collected enthusiastic fans and customers by word-of-mouth. While preparing orders out of their house and selling at markets, they've been hoping and searching for the perfect location for their bakery.
"In any other city, people would say, 'Open a bagel shop or don't, who cares?' Ben told Crain's Detroit Business. "But it's game-changing in Detroit."
And no wonder: Detroit is a "bagel desert," according to Ben Newman, and the demand is high, especially in the Jewish community.
"Bagels are the quintessential Jewish food," he told New Michigan Media. "We want to be a part of a growing Jewish community in the city."
When DIB opens, expect classics as well as unique recipes like olive oil, bacon-cheddar, and blueberry ricotta bagels. No word on a date yet, but our fingers are crossed for January, so we can get to work on our 2012 diet resolution: Eat More Bagels.
Related
Popular in the Community