When you grow up in a city, it's easy to become somewhat immune to the charms of the surrounding landscape. Skyline structures have often replaced towering trees. Parks are limited to small spaces between city blocks. Transportation to nearby wilderness is inaccessible or too expensive to be a viable option. Kids growing up in Detroit rarely have the opportunity to discover the wonders of a more natural environment. Fortunately, that may be about to change.
I remember the first time I read something about the new Outdoor Adventure Center that is slated to open this summer in Detroit. At the time, I was mostly excited that an old, abandoned warehouse I had driven by many times along the riverfront, was finally being converted into something useful. Little did I know how much I would come to care about that project, and how deep of an impact it has the potential to make on the lives of kids growing up in the city.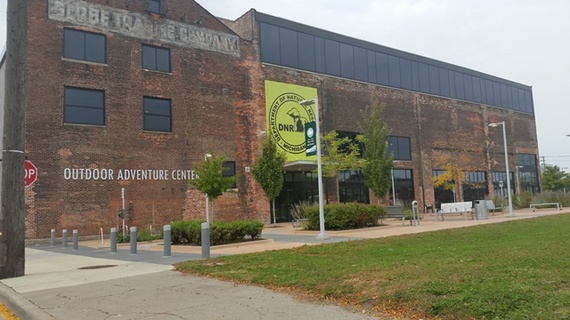 Several months later I found myself in the unlikely circumstance of casually talking to Days of our Lives star, Shawn Christian, as he prepared to do an interview for the Michigan Positivity Project. Shawn spoke very passionately about Arrow-Heart Adventure Camps, a nonprofit he is involved with that exposes at-risk youth to challenging experiences in the great outdoors in order to build character and leadership skills. The kids then also participate in service initiatives for the betterment of their own communities.
While he was doing his interview, I couldn't help thinking about how great that program would be in Detroit. Michigan has so many magical outdoor experiences waiting to be lived, but too often kids in urban environments don't have the opportunity to get exposed to what is out there, nor do many of them have experts around to teach them about it.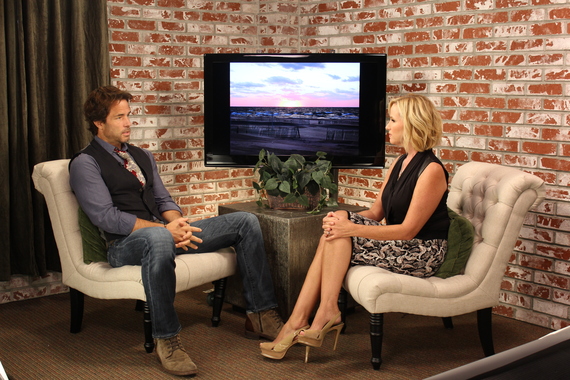 After the interview a little spark was ignited. Shawn mentioned that they were getting ready to start the Arrow-Heart program in yet another state, though he was a tad disappointed that it wasn't Michigan. He had developed his love for the outdoors growing up just outside of Grand Rapids and wanted nothing more than to bring this program to youth in his home state.
Without knowing anything more than the knowledge gained from one article, I found myself blurting out something about the new Outdoor Adventure Center the State of Michigan was building in Detroit. I had been meaning to learn more about it, so I said I would look into it more, and perhaps one day if he was back in Michigan he could tour it.
A few weeks went by and I learned more and more about Arrow-Heart, and the Outdoor Adventure Center. The match seemed almost too perfect. The primary goal of the center, as it was explained to me, is to help people in an urban environment, especially children, learn more about the outdoors so that they will go and explore the many amazing state parks Michigan has to offer.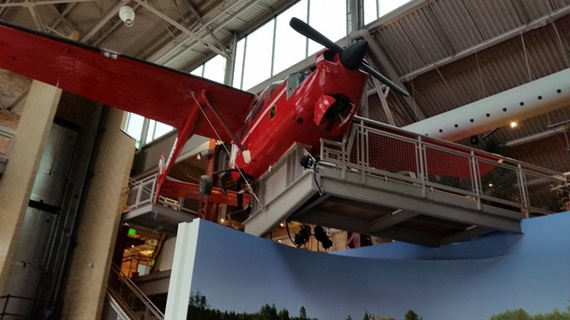 One of the highlights of my first tour through this incredible new gem our city is about to open, was the realization that there are so many career paths associated with natural resources in our state. Children can grow up to be conservation officers, park rangers, wildlife biologists, and even pilots surveying the coastline, but first they have to know those opportunities exist.
Eventually on a crisp December day, Shawn, and his co-star, Arianne Zucker, who originally founded Arrow-Heart with her brother, made their way to Detroit for a tour. They fell in love with the city and the new facility. Inspired by both the needs and vast potential of the city, they decided they wanted to bring Arrow-Heart to Detroit this fall. The program will use the Outdoor Adventure Center as its home base, with external adventures taking place across the street in Milliken State Park and up the river on Belle Isle. Now all they need is some help from the community to make this dream a reality.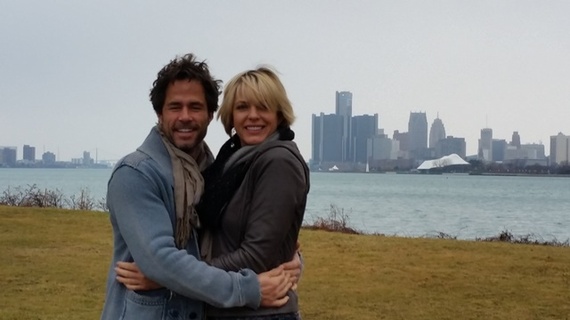 Shawn and Arianne will be back in Michigan hosting four fundraisers the weekend of July 31-August 2, 2015. They are excited to meet Michiganders and share their passion for helping kids. Details about each fundraising event and ticket options may be found at Arrow-Heart. There is also an online auction site where you can bid on memorabilia, buy incentive items, or simply donate.
Every kid deserves a chance to play safely outside and explore new adventures, and together we can help make that dream a reality for Detroit youth.
REAL LIFE. REAL NEWS. REAL VOICES.
Help us tell more of the stories that matter from voices that too often remain unheard.