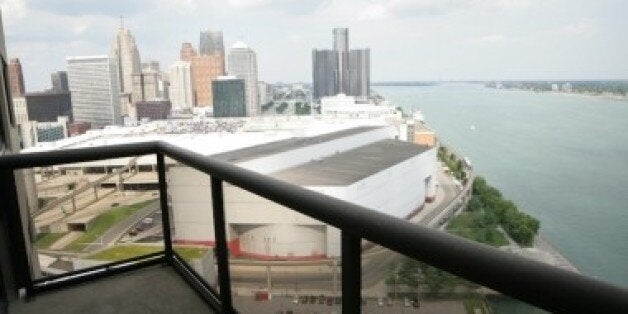 Detroit might be bankrupt, but you can still spend a small fortune on rent.
But to renters in cities like New York and San Francisco, some of these luxe accommodations might still seem like a deal. In Detroit, $6,900 monthly rent is certainly steep -- but this property is literally a deluxe penthouse apartment in the sky. From stunning mansions to stately vintage condos and secluded lakefront homes, the town's new crop of luxury living options has a little something for everybody.
While all these swank leases might seem strange for a city in the midst of a bankruptcy trial, they'll soon be joined by new apartments and condos that give people living near downtown Detroit more cosmopolitan living options. The biggest projects on the city's development scene right now include the historic David Whitney Building renovation in Grand Circus Park, new townhouses and apartments planned for a district on the East Riverfront, market-rate apartments at the Griswold Building in Capitol Park and the Millender Center apartment renovation across from the Renaissance Center in the heart of downtown. The focus on development may be a promising direction for the city's greater downtown area, though most of Detroit's neighborhoods aren't yet seeing the same investment.
Click through the slideshow to see a few of the high-priced properties available to lease in Detroit, and let us know if any might make you consider renting digs in Detroit.
Related
Before You Go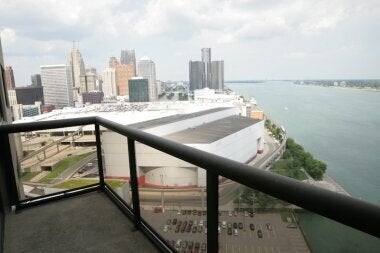 Detroit's Bankrupt... But Luxury Rents Are Skyrocketing!