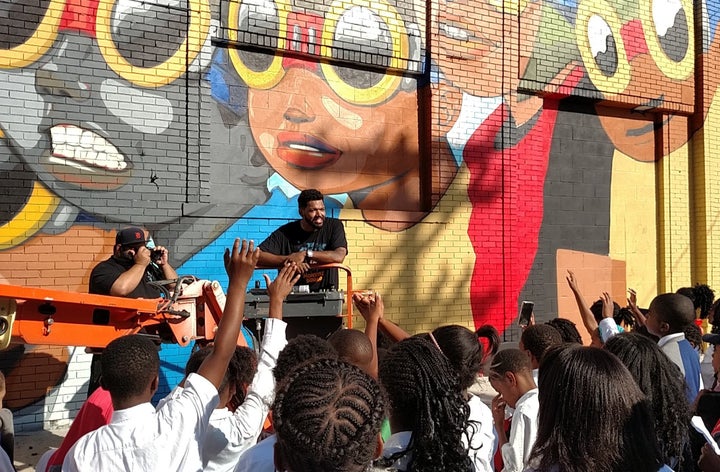 A public art festival that brought dozens of murals to a Detroit neighborhood last week also sparked a subtler, but no less inspiring, change in students at a nearby school.
Designers, painters and former graffiti artists traveled from as far away as Australia to convene in Detroit for the first Murals in the Market festival, which wrapped up this past weekend. They painted 45 pieces on the walls of buildings all over Eastern Market, a district best known for its historic public market and as a hub for food production.
The festival was organized by Inner State Gallery and its sister company 1xRUN, which publishes art prints. Organizers at 1xRUN have put on mural festivals in cities around the world, but bringing artists to their own neighborhood was particularly meaningful, said Jesse Cory, one of the founders of the gallery and company.
"Eastern Market is a place for discovery. You go to the market, you discover something new a farmer brings," Cory said. "Now we can take that sense of discovery that people have been having in this market for a hundred years, and they can have it in a modern and contemporary way with art."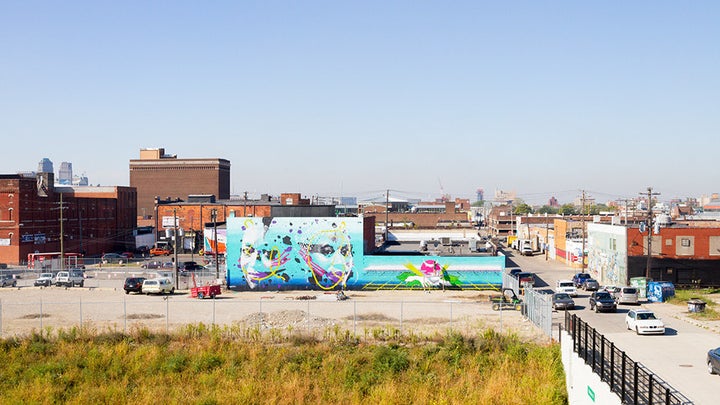 Cory said he'd expected more of the murals would pay homage to Eastern Market's food ties. But instead, the theme that came up again and again was a celebration of black contemporary culture.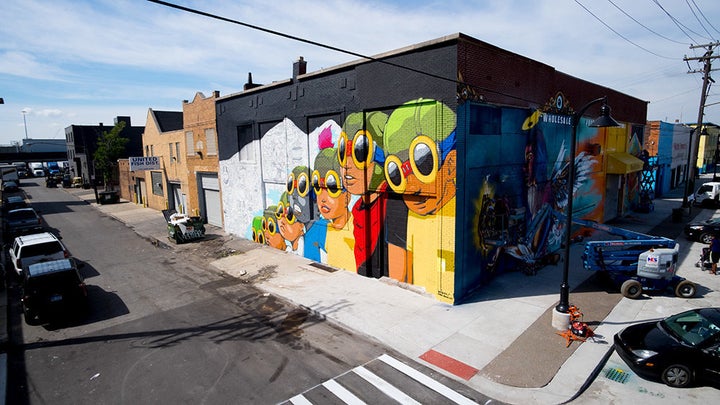 On another, the painter Sydney James depicted herself and three other black artists from Detroit in a work that nodded to a famous Vibe Magazine cover.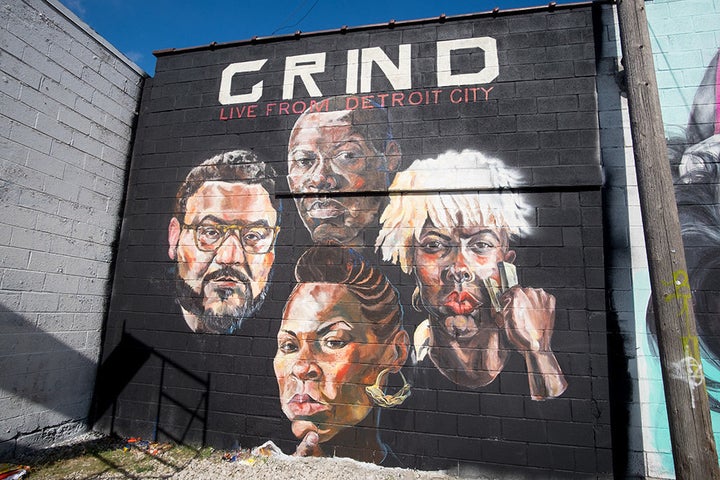 For elementary school art teacher Alana Wynes, the festival, and its inclusion of diverse artists, presented an opportunity to show art to her students in a way that would resonate with them. So last Wednesday, she brought 90 fourth-graders from Detroit's University Prep Science & Math on a field trip to watch the muralists in action.
They stopped to chat with Brantley, as well as the artists Naturel and Rick Williams, a duo working on a piece called "Teach a Man to Fish." The students seemed to mature instantly, Wynes said, asking the artists their prepared questions with the seriousness of professors on a panel.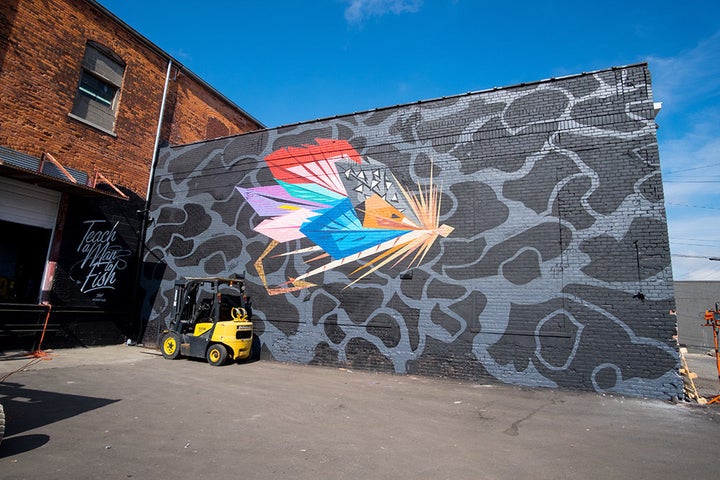 Williams said the students' visit was meaningful for the artists, too.
"It's up to us and people who get these opportunities to give back and inspire people who come from our communities, the minority community," he said, a message reflected in his mural.
Wynes said her students had previousy struggled to make personal connections to work by black artists in museums. She contrasted that experience with the immediacy of seeing a young artist of color, dressed in familiar jeans and a T-shirt, working on a piece.  
"I think it is really helpful ... to see that you are able to do that and look just like them," she said.
"I hear the word 'mural' every day now," she continued. "They're totally becoming independent artists."
The Murals in the Market festivities included exhibitions, gallery talks, walking tours and a workshop for youth. Though the field trip was a surprise to the festival organizers, it was a perfect example of their goal to "create a moment around public art" and introduce people to the medium.
Wynes said the fourth-graders have been taking their parents to see the Eastern Market murals, practicing their own designs at home, campaigning to get a mural at their school and bringing in photos of other public art they see around town.
"They're noticing murals they might have seen their whole lives," she said. "But they're now looking at it like a work of fine art that has meaning."  
Below, see some of the many new murals in Eastern Market: 
Also on The Huffington Post:
PHOTO GALLERY
25 Street Artists' Works From Around The World
Calling all HuffPost superfans!
Sign up for membership to become a founding member and help shape HuffPost's next chapter