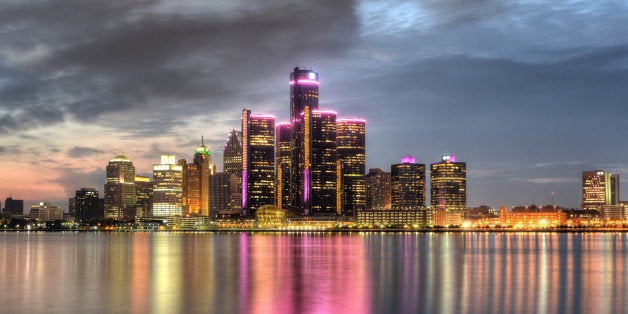 Detroit saw a draw drop in most crimes in 2014, with murders down nearly 10 percent and robberies down 33 percent from the previous year.
The Detroit Police Department released its end-of-year crime statistics Tuesday, also touting a 10 percent decrease in non-fatal shootings and reductions in nearly every category of violent and property crime, including sexual assault, burglary, larceny and stolen vehicles. However, there were more aggravated assaults in 2014 compared to 2013.
Crime has dropped steadily since Police Chief James Craig took over in the middle of 2013. At a press conference Tuesday, he pointed to the successes shown by data but said he's also been heartened by feedback from residents and less quantifiable changes.
"People feel safer," Craig said. "Oftentimes people will feel comfortable walking their dog in neighborhoods that in the past they would not. So while I talk about statistics, and it's an important metric and certainly helps us [identify areas to address], what's most important to me is that perception, the fear of crime [has lessened]."
The reduction in crime comes at a time of massive change for Detroit -- change many people see as for the better.
As part of the historic municipal bankruptcy that Detroit exited last month, the city promised a $1.7 billion investment over 10 years to improve city services, chief among them public safety. The city is working to improve public safety by reducing blight and increasing working streetlights. The police department hired 125 new officers in 2014 and is continuing to recruit.
The department also pointed to other successes, like an improved homicide case closure rate of 63 percent (including cases from previous years) and a shortened response time to urgent 911 calls. However, the department is still taking 17 minutes to respond to priority one calls (those of high emergency). Its goal is to respond in five minutes.
Despite the reduction in crime, Detroit's numbers are still high overall: The city had 44 murders per 100,000 people last year, compared to 15 per 100,000 in Chicago and 4 per 100,000 in New York City. FBI data from earlier this year showed Detroit having the highest murder rate among large cities in 2013.
"What we try to make sure is understood, is [homicide] is a public health issue," Saul Green, chairman of the Detroit Youth Violence Prevention Initiative (DYVPI), said earlier this year.
Homicide is the leading killer of children ages 1 to 18 in Detroit. In a DYVPI survey about youth and violence conducted in 2013, 87 percent of Detroit high school students said a family member or friend had been shot, murdered or disabled as a result of violence in the previous 12 months.
"We still have work to do," Craig said Tuesday, "and while we're certainly excited that we're moving in the right direction, and this is the lowest number [of total murders] since 1967, we're not at all comfortable, and certainly we're concerned about the 300 victims."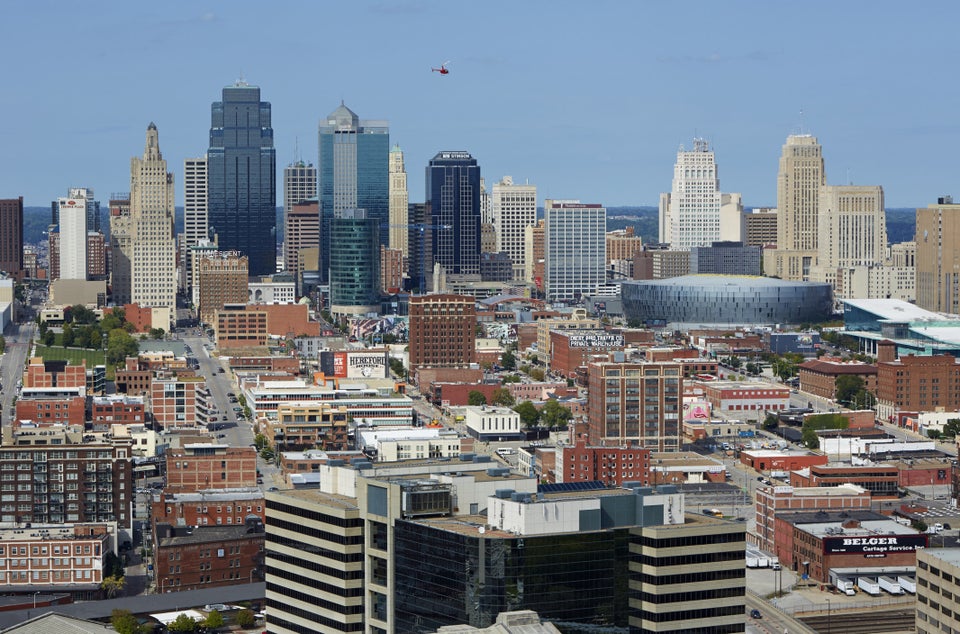 FBI: Large American Cities With The Highest Murder Rate In 2013