 Detroit's Mayor Dave Bing called on city residents to help confront a significant increase in the city's homicides at a press conference to report 2012 crime statistics on Thursday morning.
"It's not a situation myself, [Detroit Public Schools Emergency Financial Manager] Roy [Roberts] or the chief can fix by ourselves," he said. "We've got to reach out to our entire community."
Detroit police officials put the total number of homicide deaths in 2012 at 411 -- an increase of more than nine percent over 2011. Of that number police classified 386 as criminal homicides and 25 as justifiable.
Detroit recorded 377 total homicides in 2011 and 327 in 2010, according to police statistics.
A Detroit News analysis comparing statistics of U.S. cities with more than 200,000 residents -- released on Dec. 31 before the latest figures --- estimated the city's murder rate for the last year at 53 per 100,000 residents. It placed Detroit second for the city with the highest murder rates, just under New Orleans' rate of 54.2.
Through Dec. 28, New York City had only recorded 414 homicides, despite having a population more than 11 times the size of the city of Detroit's. If NYC had the same murder rate as Detroit, they would have recorded nearly 4,400 homicides this year, according to a release issued by the city.
Although murder was definitely on the rise in the Motor City over 2012, overall crime actually fell by 2.63 percent. Aggravated assault decreased by 1.86 percent, burglary by 12.85 percent and rape by 5.82 percent. Robbery, however, rose slightly -- increasing by 1.92 percent over the previous year.
Despite some good news about general crime statistics, however, city officials focused on the troubling murder rate.
"America has a problem with guns, but the epicenter seems to be here in Detroit," Detroit's interim Police Chief Chester Logan said during the briefing. He added that he didn't think that the increase in violence was a problem that could be solved by restricting the public's access to guns or putting more officers on the streets.
"If I had a thousand more police officers in the City of Detroit -- the way things are right now -- I don't know what kind of impact that would have. So I'm not asking for police officers. I am asking this community to be aware of some of the problems we're facing."
Logan noted that the increase in Detroit's homicides over the last year generally occurred between acquaintances -- usually between people involved in criminal activity or in domestic situations. He drew attention to the case of Tameria Greene, an eight-year-old girl stabbed to death by her mother on Sunday, saying it was typical of the crime that characterized 2012.
"The first two of this particular year were the same types of occurrences. Those were the increases that we've seen all year long," he said. "They have been domestic anger, argument, something that has caused some kind of conflict and the way that they've resolved that conflict is using some type of deadly force."
Logan also announced a program called "Cop Logic" that will allow citizens to report crimes over their personal computers and smartphones. It is scheduled to launch in the next 30 days.
Mayor Bing said he plans to sit down with DPS Emergency Financial Manager Roy Roberts to initiate a discussion on violence prevention and conflict resolution in the city's schools. The mayor stressed that education and community involvement would be paramount in addressing the city's recent upsurge in violence.
"There are things that are happening in homes and families in the communities and in the neighborhoods that whether a cop is there or not, it's not going to stop the crime," he said. "We've got to get it into the heads and the minds and hearts of our young people and it's going to take all of us to do that."
Thursday's press conference will be the first of a regular series of briefings on public safety in the city of Detroit, according to the mayor.
"We've just lost respect for each other -- for life," said Bing. "It's a terrible problem we're confronted with right now. It's going to take all of us to solve that problem."
Related
Before You Go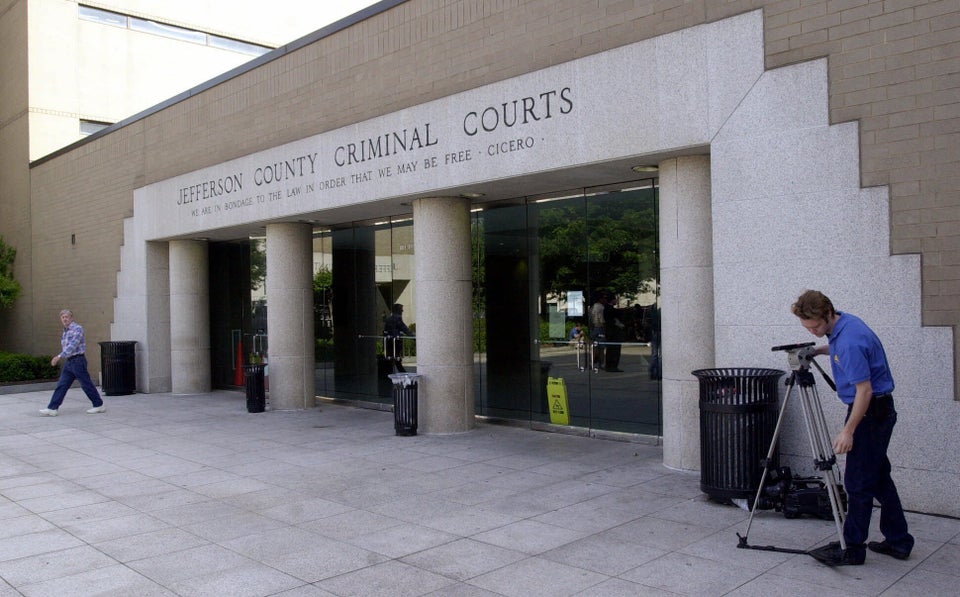 America's Most Dangerous Cities
Popular in the Community