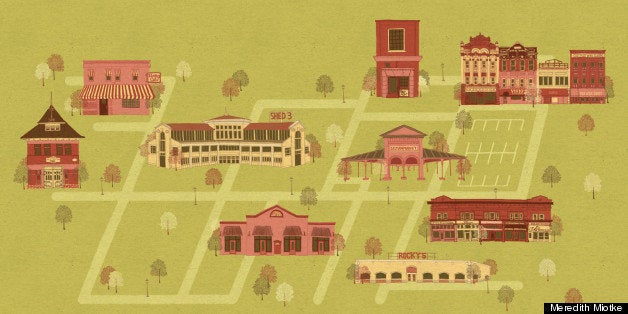 Detroit is one-of-a-kind, locals and outsiders would agree: for good or bad, there's nowhere else like it. Even inside the city, its neighborhoods each have their own particular character and color. That's why we love illustrator Meredith Miotke's neighborhood maps, detailing parts of the city she loves.
"Detroit has this great balance of historical and contemporary elements, and each area really does have its own character," Miotke wrote in an email to The Huffington Post. "I also wanted present a slightly different view of Detroit than what people might expect or be used to seeing."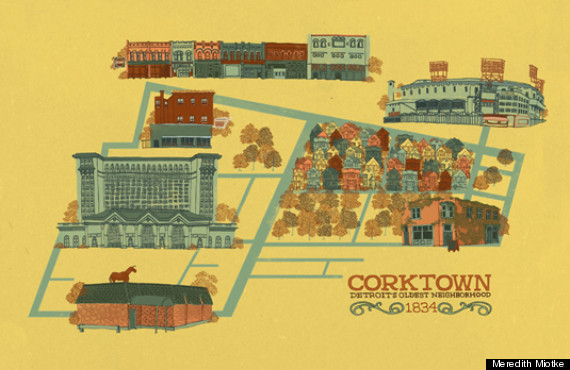 After starting with Corktown, Miotke also made maps of Eastern Market, Midtown and Belle Isle. Historic architecture mixes with bright colors and a playful touch, which can be seen in many of Miotke's other illustrations.
It began as a project during Miotke's time at College for Creative Studies, while she lived in Midtown.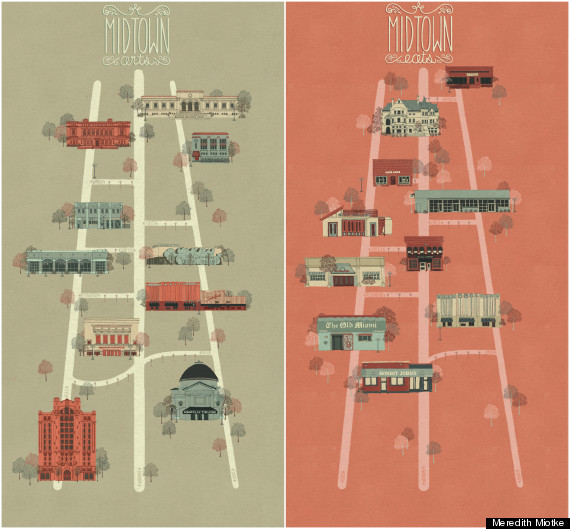 "I've always loved drawing and stories, so the chance to combine the two into a single occupation seemed like a dream come true," she said. "The mapmaking probably comes from my love of history and traveling. It seemed like a good way to organize those things and share them."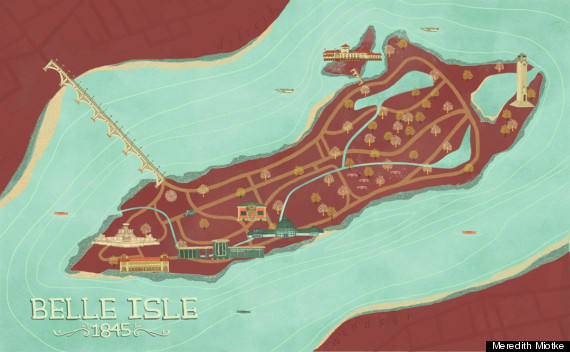 Her connection to CCS began in elementary school, when she took continuing education classes at the college. Beyond technical skills, she said, the most important thing CCS taught her was how to develop a strong work ethic.
"The encouragement to engage in the creative community, both local and beyond, is a close second," she said.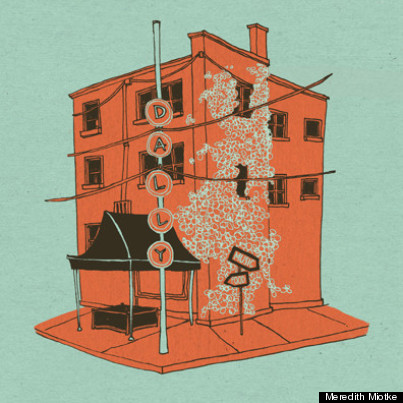 The 22-year-old graduate, who grew up in Dearborn and is now headed to Massachusetts, plans to move back to Detroit at some point. Actually, she's looking forward to it.
"I love Detroit's history, culture, support for the arts, potential, progress and the chance to be a part of it all," Miotke said.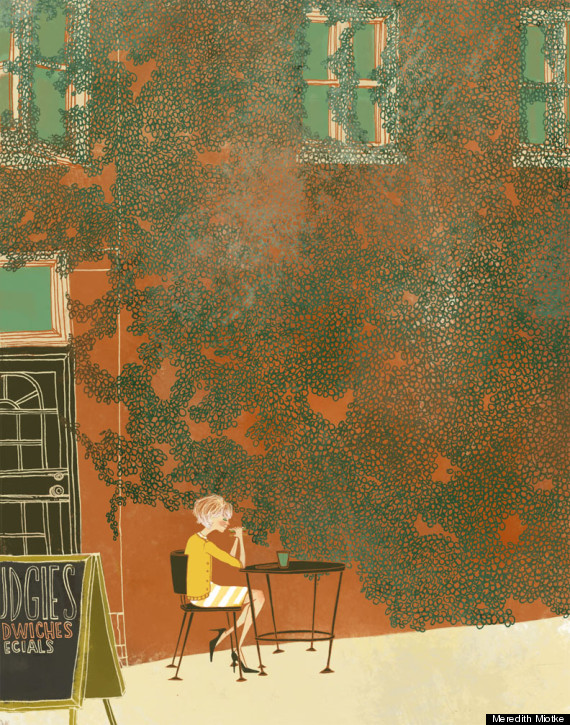 Related
Before You Go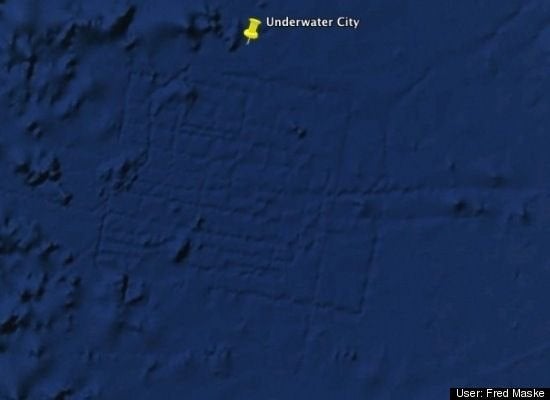 Craziest Google Map Sightings
Popular in the Community