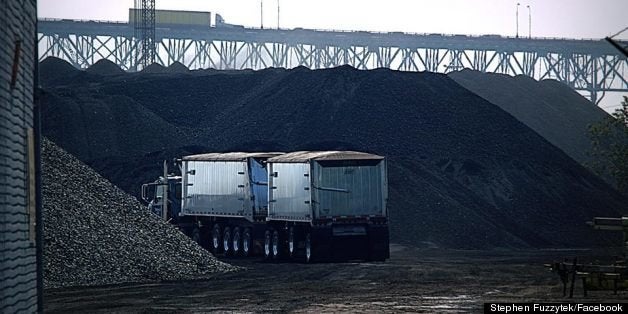 Concerned about possible risks associated with growing mounds of a petroleum waste product piling up along the Detroit River, State Representative Rashida Tlaib (D-Detroit) gathered samples last March to be tested with an Ann Arbor environmental nonprofit. She released the results of this testing on Thursday.
The material, known as petroleum coke or pet coke, is a byproduct of processing tar sand oil. A company controlled by Charles and David Koch, billionaire brothers known for supporting conservative political causes, is buying the material from the Detroit Marathon Oil Refinery and storing it by the river until they can ship it out and sell it on the international market.
The MDEQ analysis of the Detroit petcoke piles concluded that they weren't hazardous to humans. Jeff Gearhart, Research Director at the Ecology Center said the new study results affirmed the state agency's results, but he still had concerns.
"Two of the toxic metals we detected, selenium and vanadium, are of concern in runoff and dust," he said. "MDEQ's conclusion of 'no significant public health risk' is overstated and mostly based on modeling, not actual environmental monitoring. I am still dissatisfied with the lack of on-the-ground data on air quality and particulate matter due to the un-permitted open storage of petroleum coke."
The MDEQ has said the piles are being managed to prevent stormwater runoff into the Detroit River.
The new analysis found higher rates of sulfur, chlorine and carbon than the state's study, but they were still consistent with known data about pet coke. Rep. Tlaib said she was glad to have more information about the pet coke piles, but remained unconvinced about the state's safety assurances.

"There are still serious concerns about the lack of a comprehensive long-term plan, data collection and more importantly air quality monitoring in the surrounding neighborhoods," she said. "I commend Detroit City Council's Committee on Public Health and Safety, who listened to the concerns of residents and agreed to file an injunction to remove the piles being stored illegally along the Detroit River."
Congressman Gary Peters (D-Bloomfield Hills) raised safety concerns about the pet coke piles Wednesday during a U.S. House of Representatives debate on the Keystone Pipeline. The project would be used to ship Canadian tar sands oil to U.S. refineries and would likely increase the production of pet coke. Peters made an unsuccessful attempt to convince his colleagues to investigate the health and environmental risks of coking waste products, while pressing them to reject a measure that would bypass presidential permit approval for the pipeline project. The House voted to approve that measure Thursday, but it still needs to be considered by the Sentate.
Support HuffPost
The Stakes Have Never Been Higher
Related
Before You Go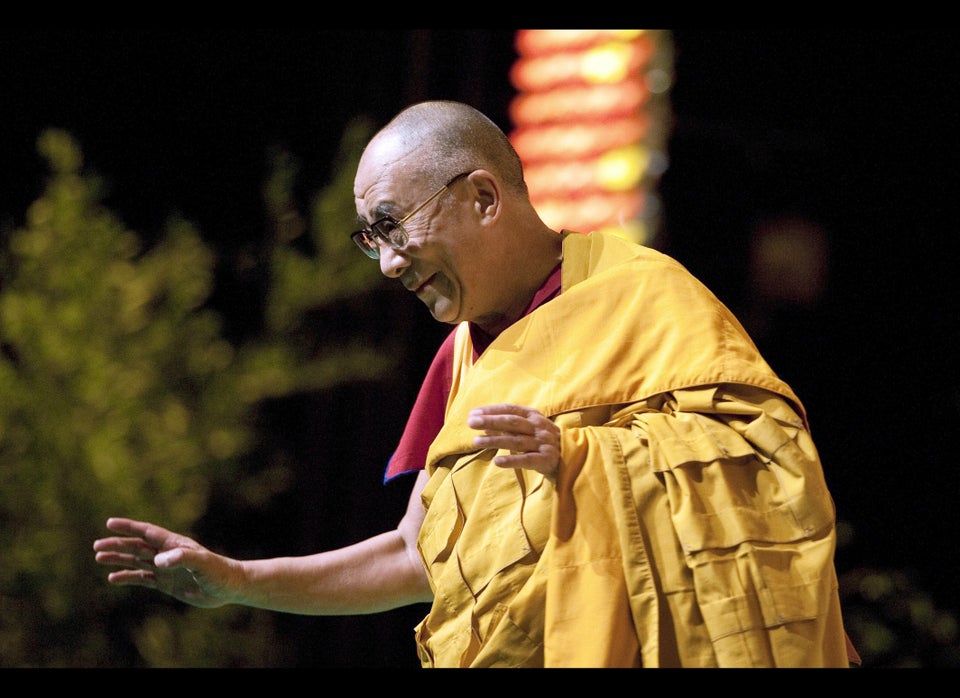 Celebs Against Keystone
Popular in the Community