Imagine wanting to go to your high school prom, but not being able to afford to rent a tux or buy a dress. Think about sitting at home that night, while all your friends experienced one of the most memorable nights of their lives. Unfortunately, about 25 students at a charter school located on Detroit's west side are facing exactly this predicament.
Fortunately, an online campaign has been launched to try and raise money and clothes for these students to celebrate with their classmates.
Several adults who know students at the school, Detroit Community High (DCH), have set up a crowdsourcing campaign to get them the clothes they need to make their prom dreams come true. They're even putting together a book of dresses to allow girls in the program to pick out a dress that fits their needs.
(Watch the video above and meet the students at Detroit Community High)
So far, the effort has raised $498 towards a goal of $2,000, as of Thursday, May 9, at 9:00 a.m. The deadline for the program is Friday. All of the funds contributed to the campaign at that time will be donated to the cause. Perks for contributing include formal portrait photos and videos of the students.
On the Indiegogo campaign website, one student, who identifies herself as a class secretary who will be attending Detroit's College for Creative Studies in the fall, expressed her feelings for the initiative as follows:

"I was struggling, wondering how I was going to get clothes for Prom. Then I heard about Prom attire on the intercom. I was nervous to go ask because I didn't want my [friends] to see me or anything like that so I never said anything. A few days later someone told my Mom about it and she said I should go ahead. I have my eyes on a pretty powder pink Cinderella dress."
Nick Tobier, a University of Michigan School of Art and Design teacher and a board member with the charter school, set up the Indiegogo campaign with his wife, Rebekah Modrak. His university students have been collaborating on projects with DCH students since 2009. Together, some of them even started their own screen printing enterprise, DCH Apparel.
Tobier, who is active at the charter school several days a week, has known some of the graduating seniors since the ninth grade. He describes them as incredible young people, but said some of their families are struggling just to get by.
"I grew up in New York. I was nervous about who to ask to go to prom, but I never paused to think about affording clothes," he told The Huffington Post.
The campaign supplements a Dress For Success program that is providing about 15 dresses for students to use. That effort was introduced by Sharon McPhail, a former Detroit city council member, who serves as a superintendent for Detroit Community Schools, the broader charter organization administering the high school. She has also brought in a similar program called Jackets For Jobs.
The Indiegogo campaign will help to get tuxedos and larger size dresses for the prom. Tobier and his wife saw the online drive as an opportunity to use their technical skills and social network to give the students a hand. They say McPhail and the DCH Principal Echelle Jordan helped students to come forward and get involved in the program.
Tobier said most of the students participating in the program are female, but six young men are also involved. He thinks there are even more students who may have a need, but are too proud to ask for assistance. In addition to funds, the campaign is also asking for donations of gently used dresses. Tobier hopes supporters will fund the initiative, and in doing so, give these students an opportunity to experience an important rite of passage.
"These guys are going to have one of the biggest social opportunities of their lives at this point, and they might opt out," he said. "I want them to start out this part of their lives confident to move forward."
Before You Go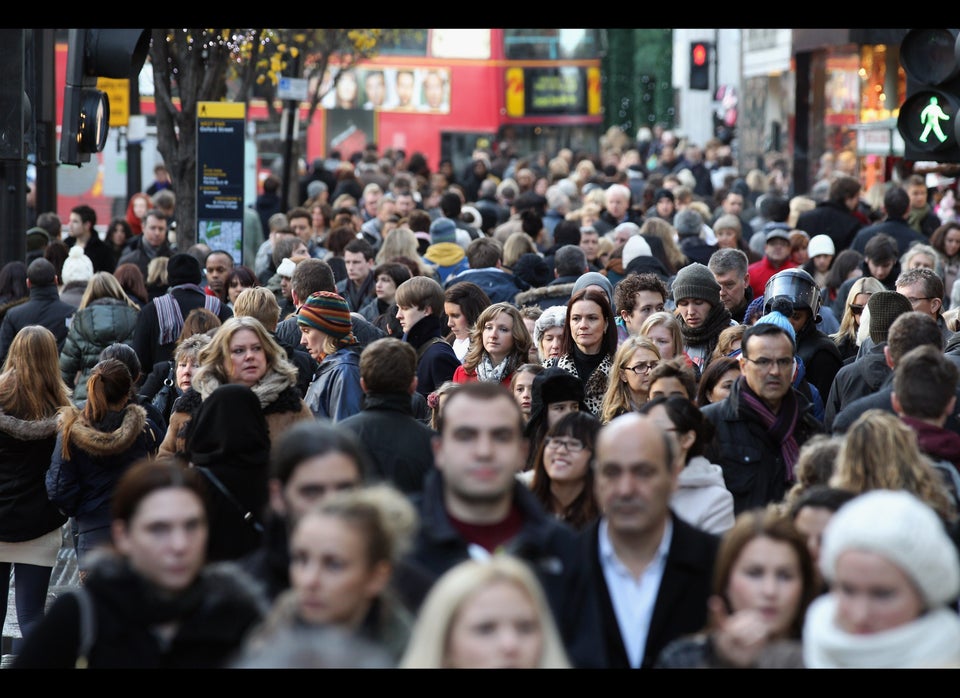 7 Ways To Raise Money
Popular in the Community