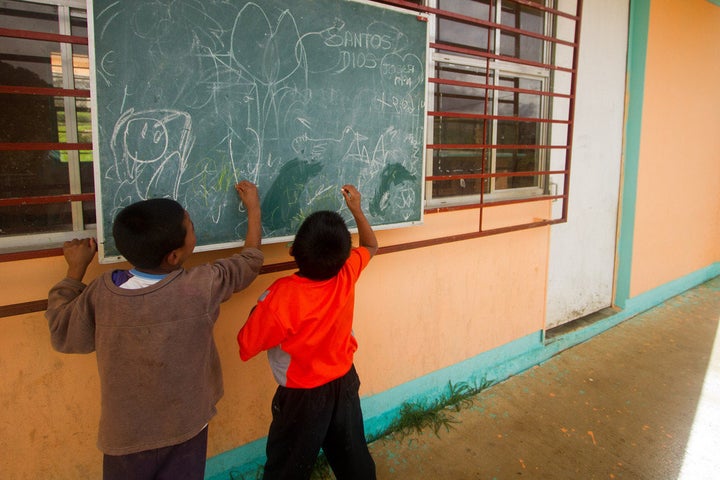 When I first started in educational fund development, at the University of Michigan in the 1980s, one of my first meetings was with a wealthy family who had sent its children to private schools and then to U-M. I asked them about whether they would consider a philanthropic gift to the university, and I heard, "Universities don't need any money because the state takes care of them."
While it was true that the State of Michigan supported public universities with more funds 30 years ago, there was still a need then for philanthropic support. But there was also a perception-reality gap about higher education much like the one that exists today about our public schools.
Today, government funds are simply not enough to alone pay for quality public education. The state does not allocate enough and local schools districts cannot collect enough in taxes to meet the needs of students without additional support. Our school districts need community support, volunteer time, and most importantly, philanthropy, in order to be successful in the coming decades.
Across the state, public school foundations are starting to become more visible, leading some community members to be confused about why they are necessary. It is much the same confusion I faced when trying to raise funds to support higher education in the 1980s. As times change, so do financial realities, and today's realities dictate a different path to success.
In higher education today, nobody thinks twice about philanthropy helping to construct building projects or pay for scholarships. During my 23 years in higher education, I saw first-hand how state funding waned while the need for and acceptance of philanthropy rose. I predict that in 30 years from now, the culture will also not bat an eye when public school foundations seek funding for curriculum enhancements and major projects, far beyond what individuals, foundations and corporations are supporting today.
In Detroit, for example, the Detroit Public Schools Foundation is enhancing opportunities for Detroit students by supporting excellence and ensuring that successful programs are sustained. This extends from pre-kindergarten through high school and includes arts and culture, STEM (science, technology, engineering and math) and early childhood education for preschoolers.

Examples of foundation generated support include PNC Grow Up Great preschool programs funded by our partnership with PNC Foundation that send artists into classrooms and students into the theatre; the salvation of An Evening of Fine Arts supported by Sodexo that honors the top artists and performers from Detroit high schools; and robotics and other STEM competitions that attract and develop future engineers supported with proceeds from Chevy Volt.
Across the state, other districts have established foundations to retain programs that work for students. More than 40 educational foundations are currently operating from Adrian to Zeeland. Even districts that, as recently as a decade ago, received the highest per-pupil funding in Michigan are now turning to philanthropy so that the expectations of quality education can be met, despite changes to state funding that are likely permanent, as they have been to higher education.
It is clear that the state can no longer provide excellence in public education on its own. That has likely changed for good. That is why it is crucial for our communities to follow the lead of higher education a generation ago to come together to inject philanthropy into public education.

Popular in the Community