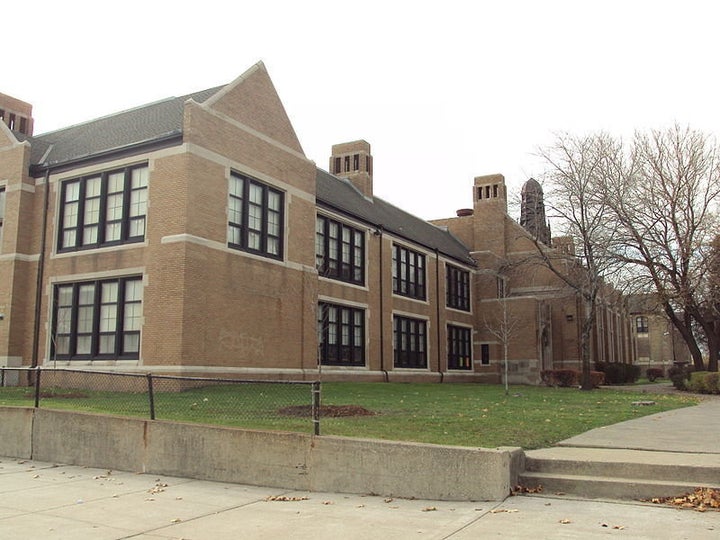 Items from Detroit's recently closed Southwestern High School may soon be "going, going, gone" after an upcoming auction hoped to save the school district thousands.
Detroit Public Schools will be holding an auction to liquidate the building's contents on the website Biddergy.com Thursday, Oct. 18, from 8 a.m. to 8 p.m. The pilot program is expected to save up to $85,000 in costs associated with moving items to a warehouse. In the past, when schools closed, items were brought to one location, sorted and auctioned later.
In addition to run-of-the-mill school desks and furniture, the auction will also feature petri dishes, a Snapple refrigerator, pole vaulting pads, a powermatic lathe, a hot dog steamer, an electric "Rascal" chair and a trampoline. Looking to start a restaurant? There's also plenty of commercial kitchen equipment.
DPS has resorted to creative ways to raise funds from closed schools. At the end of last school year, they sought to drum up developers' interest in vacated school sites, touting historic architecture at the real estate conference "Old Schools, New Uses."
Items from the Southwestern High auction can be bid on and viewed online. Those wishing to catch a first-hand glimpse of the goods can swing by the school at 6921 W. Fort Street in Detroit on Wednesday, Oct. 17, from 10 a.m. to 4 p.m. Purchasers will need to pick up their items on Friday.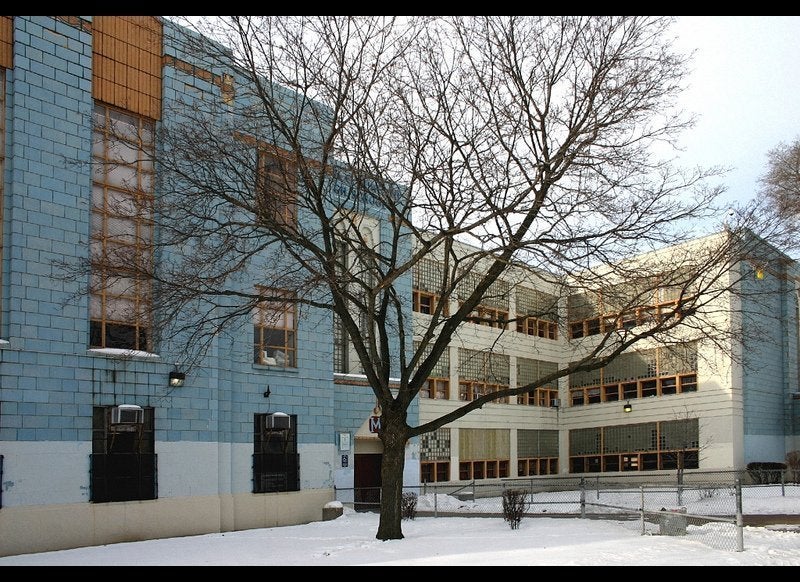 Empty, Demolished And Repurposed Detroit School Buildings
Related
Popular in the Community