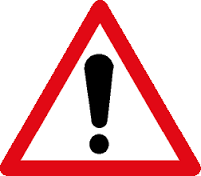 Since 1999, the state has been "taking over" Detroit Public Schools. Since 2009, Detroit's schools have been subject to a stream of emergency managers who move in for just under 18 months, do not answer to voters, and can basically do what they want without consequence.
The district's struggles can be traced to a skein of historic factors, beginning with the city's long-declining population, a trend that started in the 1950s and continues today.

Another major factor was the approval of 1994's Proposal A in a statewide referendum that radically changed the way Michigan finances education, shifting from a primary reliance on local property taxes to a "per pupil" foundation grant provided by the state.

The two factors -- the continued loss of students and the state funding that comes with them (currently $7,296) -- combined with a host of other problems to throw the district into a long downward spiral.

In an attempt to reverse that trend, the state has tried twice in the last two decades to address the crisis -- not by addressing the underlying structural issues, but by usurping the elected board's power.
Detroit's schools are in crisis, and being state-run has only exacerbated the problem.
In October 2015, Michigan Governor Rick Snyder announced a legislative package that would involve establishing a new Detroit school district while leaving the old district in place to pay off Detroit Public Schools' crippling debt. The new, traditional school board would initially be appointed by the governor and mayor and would become an elected board by 2021. The new system would also be open enrollment.
The proposed legislation, which was introduced Thursday, would start with an appointed nine-member interim school board, with five of the members appointed by Gov. Rick Snyder and four by Detroit Mayor Mike Duggan. That board would hire a superintendent for the district. A nine-member school board -- seven members from districts throughout the city and two from at-large -- would be elected by Detroit voters in November and take over governing the district on Jan. 1, 2017.

That school board, however, would be more symbolic than substantive, said state Rep. Brian Banks, D-Detroit, because it would have no control over the hiring of a superintendent and would be subject to the same financial review commission that oversees the City of Detroit's finances.

"It doesn't go far enough to address our concerns. There should not be any appointed board for any length of time," he said. "This is just going to be another form of an emergency manager." ...

Other concerns for Detroit lawmakers is the continuation of a form of the Education Achievement Authority, which will be run by a state-appointed CEO who will have authority over the bottom 5% of low-achieving schools in the state. The fact that a source hasn't been identified to come up with the $515 million needed to pay off Detroit's debt also is problematic, although a $250-million transfer from the state's general fund has been included to establish the new district. ...

Duggan didn't support or reject the legislation.

"Coalition members and I, along with community stakeholders, the AFT (American Federation of Teachers) and the State Board of Education, are working closely with our Detroit legislators to have a single, unified position to eliminate the debt that is choking our schools; return control of DPS to a locally elected school board, and to create a Detroit Education Commission to establish a single standard of performance for all public schools in Detroit -- district and charter," he said in a statement referring to the Coalition for the Future of Detroit Schoolchildren. ...

Part of the concern for Republicans are sick-outs by Detroit teachers protesting conditions in the schools. Dozens of schools have closed over the last two weeks. ...

[The lead sponsor of the bills, Sen. Goeff] Hansen said he expects hearings to be held on the two bills -- SB 710 and 711 -- within the next two weeks, with a goal of passing the legislation by April, when it is projected that DPS may run out of money.
As it stands, Detroit Public Schools are beyond deplorable.
In an effort to heighten national awareness about the Detroit Public Schools crisis, the American Federation of Teachers (AFT) produced the following four-minute tour of Spain Elementary School featuring counselor Lakia Wilson:
And Detroit teachers, parents, and other activists have been publicizing the terrible conditions of Detroit Public Schools via the Detroitteach Twitter page.
Competent intervention into the Detroit Public Schools crisis should have happened years ago. Let's hope Michigan lawmakers are able to do right by Detroit in 2016.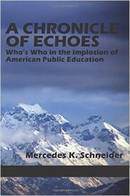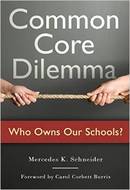 Related
Popular in the Community