After two days of protests and empty classrooms, Detroit public school teachers returned to work Wednesday with new assurances from administration officials that they wouldn't have their pay cut off — but the end to the conflict doesn't resolve the district's financial crisis or lingering concerns with leadership.
Teachers were informed on the weekend that if the district runs out of cash in a few months ― as it's on track to, without financial aid from the state ― they would not receive paychecks after June. Teachers have the option of spreading their pay throughout the year instead of just getting checks when school is in session; and as many choose the former they feared they would lose a chunk of their salary.
But Tuesday evening, union leadership encouraged members to return to their classrooms because they had received "assurance" from the district's state-appointed emergency manager that teacher pay was safe.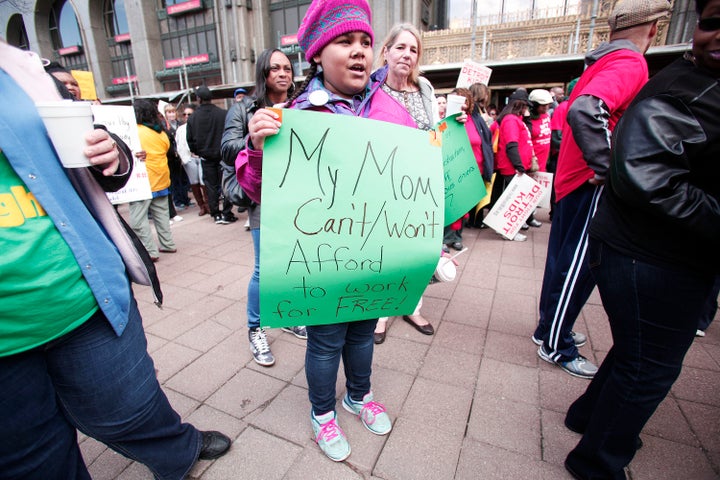 Detroit Mayor Mike Duggan (D) commended the resolution.
"I appreciate the hard work and dedication displayed by Detroit Federation of Teachers leadership, Judge Rhodes, and the Governor to resolve this issue so our children can return to class [Wednesday] morning," he said in a statement.
Emma Howland-Bolton, a fifth-grade DPS teacher, was left frustrated that her colleagues' other demand ― an audit to determine the cause of the district's deficit ― was ignored.
"Being paid for the work that we do is not a win. That is a legal right and an expectation," she said. "Without the forensic audit ... we could very easily find ourselves in the same position in a week, or a month or six months."
And there is still no plan in place to fund the district after this year. The district's projected year-end budget deficit is $320 million and its long-term debts total $3.5 billion, according to The New York Times.
After sending nearly $49 million in emergency aid to DPS in March, Michigan's legislature is considering controversial reforms that would direct up to $715 million to the district, cordon off its debt and create a new commission that would oversee school openings and closures in the city, including charter schools.
The plan has many detractors, including a number of Republican legislators, charter school advocates, and teachers like Howland-Bolton who believe continued state oversight will not solve financial problems. Others, including Duggan and Snyder, believe the reforms and funding laid out in the bills passed by the state Senate are the only viable steps to save the school system.
An alternate plan that advanced out of a state House committee Tuesday would allocate significantly less money, do away with the oversight committee and curb the union's bargaining powers.
For many teachers, one of the biggest issues with the district is that it has been run by a series of state-appointed managers since 2009, leaving the elected school board powerless. Emergency managers have slashed the budget at the expense of students, they say, but the deficit has still ballooned.
Current transition manager Steven Rhodes previously served as the judge in the city of Detroit's bankruptcy trial; he replaced former DPS emergency manager Darnell Earley, who has been widely excoriated for his earlier role managing Flint, Michigan, as its lead poisoning crisis began.
Joel Berger, a ninth-grade English teacher at Cass Technical High School, told The Huffington Post in an email that he and his colleagues protested this week because they "want democracy back":
State-run emergency managers have run the district into the ground and there have been no formal political channels by which teachers and parents could stop it because of Michigan's draconian emergency manager laws. We want our elected school board returned to power immediately. We are just sick of being used as political pawns and disrespected by politicians who don't seem to care about the education of our mostly Black and Latin@ students in Detroit. We are done allowing economic injustices, political injustices, and racial injustices to hurt our students, their families, and ourselves. It is time to bear witness. The injustices just need to stop.
Howland-Bolton said one positive result of the protests was seeing the power she and union members have when they work together. The earlier sickouts were also effective, prompting mass building inspections and fixes.
"I'm excited to go back to school -- what I want to do is teach. The place I want to be is with my students," she added. "If we didn't achieve our long-term goals, at least I'll get to teach one more day."
Before You Go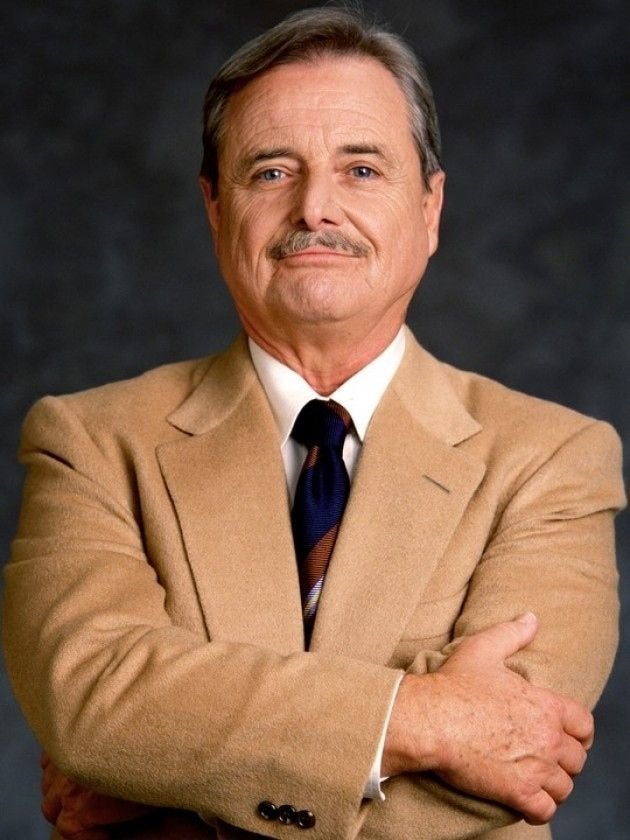 Teachers We Wish We Had
Popular in the Community