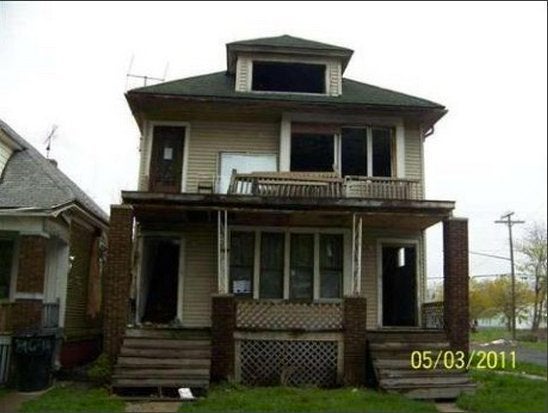 Detroit bargain properties are hot right now, with low-end homes being listed for as little as $1 dollar, and demand is intense. But real estate agents caution that it's worthwhile to do some research before plunking down any money on these homes to avoid unexpected complications.
Few people know this as well as Re/Max agent Albert Hakim. The Metro Detroit-based realtor specializes in real estate-owned properties -- an industry term for distressed real estate that goes back to the banks or other institutions after a foreclosure. Hakim believes he handles more of these bargain homes listed under $1,000 than any other realtor in Michigan.
Hakim told The Huffington Post that the Detroit neighborhoods with the keenest interest in REO properties at the moment are the Boston-Edison district and areas around downtown. He added that the great majority of these homes that do sell end up as rental properties.
Hakim's team of six agents gets between 50 and 100 leads a day on REO properties, and of these, he estimates that about 70 percent of calls come from outside Michigan. He said interest in Detroit real estate is especially high among foreigners. "China, Asia, Australia, U.K., Dubai, Abu Dhabi, Lebanon, Iraq, Brazil, Sweden, Spain, Russia, Morocco. I had a call from Israel. You name it," he said. "I get them every day. ... I get phone calls at three in the morning."
Despite the high level of interest from abroad, Hakim said foreigners and other outsiders are often clueless about the complexities of buying a home in Detroit. "They're so naive," he said. "They don't understand, when the house sits vacant, that [thieves are] going to bust in and steal the pipes, steal the water tank."
He added that many potential buyers are ignorant of the total costs involved in buying distressed properties. While a home might be listed for $1 or $100, Hakim said in reality buyers end up paying quite a lot more. Costs associated with city inspections, title-processing, property taxes and other fees can raise the total price of a bargain home to the low thousands. Such homes may also require extensive reconstruction, new plumbing, electrical rewiring and other work that adds more to the final tab.
Regardless of these issues, though, home prices in Metro Detroit appear to be recovering from the disastrous dive they took nearly five years ago when the housing market bubble burst.

"Despite that there are currently 15 properties for sale in Detroit for less than $100, home prices actually improved significantly in 2012 for the first time in years," Alison Schwartz of Move, Inc., which operates Realtor.com, told The Huffington Post in an email. "Negative equity remains a major factor in keeping Detroit sellers from listing their homes, but the market seems to be on the upswing."
According to a report released earlier this month by the real estate analysis firm Clear Capital, home prices in the Detroit-Warren-Livonia metropolitan region rose 0.5 percent this quarter and 7.1 percent this year. However, Metro Detroit still ranks 13th on Clear Capital's list of the nation's lowest-performing major metropolitan real estate markets. The report also listed the Detroit area as having an REO saturation of 46.2 percent, which means that nearly 50 percent of homes on the Metro Detroit market were previously foreclosed.
Schwartz believes the reason for Detroit's rising home prices is scarcity. "Like many other recovering foreclosure markets, the key is inventory, and Detroit has 25 percent fewer homes on the market today than a year ago," she said. "This leads to greater competition and increased home prices. As values in the market continue to rise, more homeowners will be in a position to sell and restore vitality to the market."
Hakim, however, said competition over the limited number of properties is driving prices up artificially. He said in the long run it would be better for banks to put more foreclosed homes up for sale.
"People who believe it's going up -- it's false," he said. "You have a false market right now. ... Put out every foreclosure back on the market [and] it's going to go down, but it's going to go up quicker."
Hakim's advice for potential Detroit real estate bargain-hunters is less complicated. He urges them to get in touch with an established and knowledgeable real estate agent before buying a property.
"People get that aura: 'We can do it on our own,'" he said. "You're going to incur costs. This is not a get-rich scheme. This is not an infomercial at 2:30 on a Saturday night."
Do you think buying bargain properties is worth the risk? Check out some Detroit bargain properties in the slideshow below: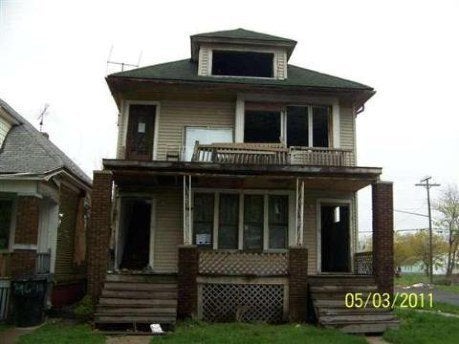 $1 Houses And Detroit Bargain Homes