All of the major media have written exhaustively about Detroit's bleak prospects. "Detroit has been in steady, sprawling decline for years," wrote the LA Times in a stranger-than-fiction story about a would-be entrepreneur's scheme to save the city by opening a zombie-themed amusement park. "As the city's population flees and blight spreads, large swaths of Detroit have begun to crumble." Detroit's industrial collapse was the back story for Clint Eastwood's hit movie Gran Torino; it loomed large in the cult TV show Detroit 1-8-7.
Google "Detroit depression" and 17 million results pop up; "Detroit decline" and you'll get over 14 million. "Detroit decay" and "Detroit demise" have more than 4 million each.

Yves Marchand and Romain Meffre's book Ruins of Detroit has received enormous attention; TIME Magazine ran a photo essay by Sean Hemmerle called "The Remains of Detroit" that featured depressing images of abandoned schools, train stations, houses, churches and more. There have even been art exhibits dedicated to the theme, most recently in Detroit's backyard. Photographs by Andrew Moore are on display at the Grand Rapids Art Museum. The exhibit, called "Detroit Disassembled," has also traveled to New York and Akron.
But recently that has begun to change. A New York Post article reads, "The new Detroit Cool." A PBS article asks, "Is Detroit the new Brooklyn?" People see it as a place of raw and gritty determination -- a city on the verge of a come back. Yes, Detroit has a lot of things that aren't in its favor: an unemployment rate north of 10 percent and a population decline of 25 percent in just ten years. But there's so much more positive than negative, from great universities and walkable neighborhoods, to cultural and natural amenities, the city and surrounding region have a lot to offer.
While I grew up 20 miles north of the city, I was deeply involved in the city's culture. My sisters and I wrote an advice column for the Detroit News for ten years. As a regular contributor to the local Fox News station, we reported stories from locations all over the city and took viewers' questions live on the air.
I attended undergraduate and graduate school at Michigan State and Wayne State Universities. Though I eventually moved away, I still have family and friends there that my husband and I visit several times a year--which gives me plenty of opportunities to experience the great things the city and its wider metro region still have to offer.
Here are some of my favorites, many are in the city core and some are in the metro but most of them will surprise you.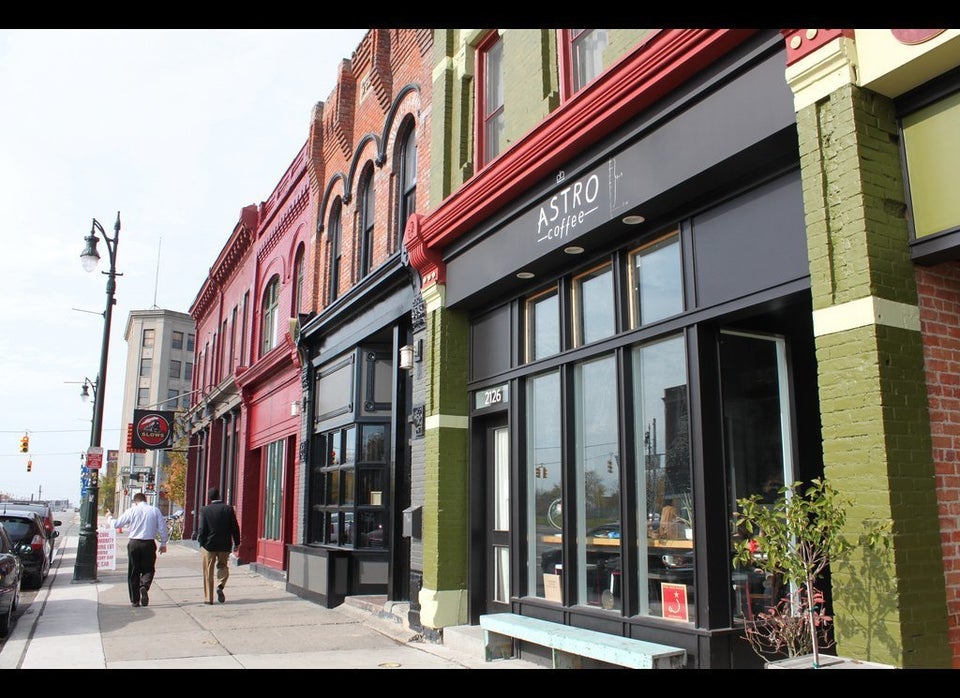 Creative Spaces: My Detroit
Popular in the Community