The Detroit SOUP project has steadily been helping great ideas in and for the city find a footing -- and funding. It's grown over the years, but the idea remains simple: people gather once a month, and for $5, receive a meal and a chance to vote on which pitched idea should receive the funding collected from the entrance fee.
"It's a chance to draw people together, share ideas over a simple meal like soup, salad and bread and hear how people really want to help continue to revitalize the city," Kaherl explained in one of several NBC segments online. "I love just being a connecting point for people."
Over the months, Detroit SOUP has supported an array of ideas, from Veronika Scott's Empowerment Plan, which produce coats-turned-sleeping-bags and supports the homeless, to a high school group's screen printing project.
The microlending organization, which raised over $12,000 for small businesses, nonprofits and individuals with big ideas in 2012, recently moved into the Jam Handy building. They also crowdfunded more than $12,000 last year to outfit the historic building with heat and lighting.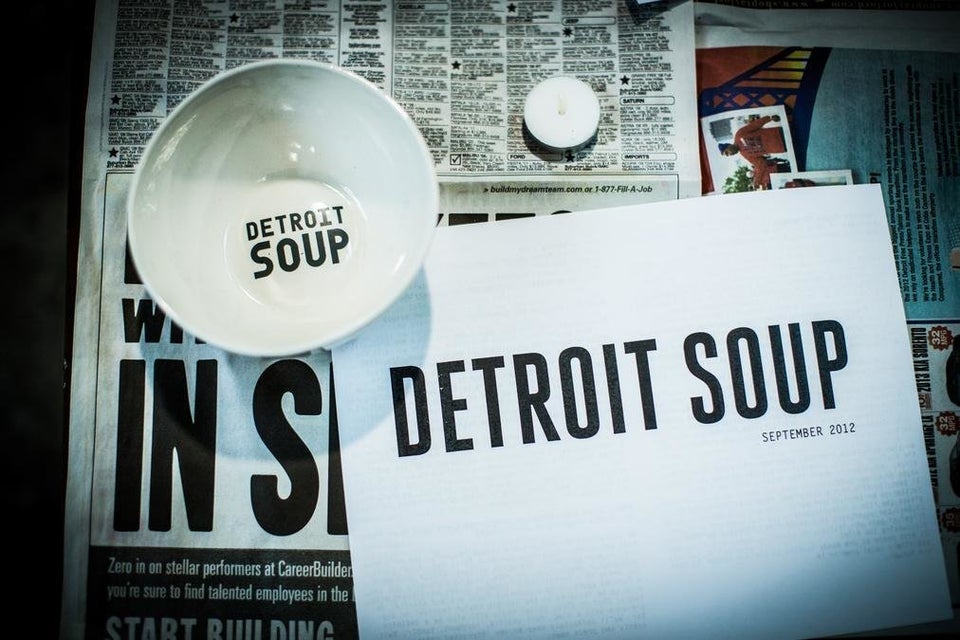 Detroit SOUP & Jam Handy building