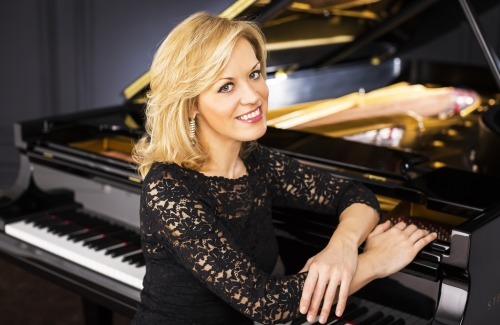 The works of 19th century Russian composer Pyotr Ilyich Tchaikovsky have long been appreciated from classical music audiences alike worldwide for almost a century and a half now. While the number of compositions he wrote was quite small in comparison to the likes of say Haydn or Mozart, there was a fantastical element of Tchaikovsky's concertos and symphonies that made him a unique player in the world of classical music. Like many of our musical heroes, Tchaikovsky's muse came from an inner-turmoil within, dealing with the lost of his mother at a young age, his own self-doubt, and even struggles with his own sexuality.
This month, the Detroit Symphony Orchestra, lead by music director/conductor Leonard Slatkin (pictured below) presents the Tchaikovsky Festival, highlighting the works and the life of the famed Russian composer with a series of performances, a panel discussion and much more over a three-week period. "He's one of the few composers where you can do a really interesting survey of the full body of the works," says Slatkin in a recent phone interview. "In this case, with the six symphonies and three concertos, not too many composers we can isolate over three weeks and get an entire body of one form or another worked out."
In tackling the life and times of Tchaikovsky, the DSO is really trying to do more than just play his music, but really dig deep into what made this man tick and why his music continues to be so relevant even today. "One of the things we try to accomplish at the festival is a more detailed look at the composer not through his music only but through aspects of his life," explains Slatkin. "What can we learn from about the creative process? We have a really complex personality that produced this incredible body of music, so how do they come together?"
For the Tchaikovsky Festival, the DSO has enlisted three world renowned musicians to perform specific compositions with the orchestra. Russian pianist Olga Kern (pictured at the top) will be performing three of the Piano Concerto's, while Lithuanian-born violinist Julian Rachlin will handle the Violin Concerto and the festival closes out with cellist Narek Hakhnazaryan, who won a gold medal at the International Tchaikovsky Competition.
For Olga Kern, the life and music of Tchaikovsky is something she holds very close. Her family, dating back a time many generations ago, actually knew Tchaikovsky personally and his genius was something felt throughout all the generations that would come to pass. The works of Tchaikovsky have inherently been important to her, and as someone who spent part of her training at the Tchaikovsky Conservatory, she always envisioned playing the wondrous works of the famous composer. "Concerto No. 1, everybody knows it, especially the beginning of the concerto," says Kern in a recent phone conversation. "The first movement is so famous. It's so beautiful and very difficult also. I remember when I was little my dream was always to play the octave from Concerto No. 1. Every pianist always dreams when they start playing piano that one day that they can play first concerto because it's difficult technically and so famous. It's always challenging."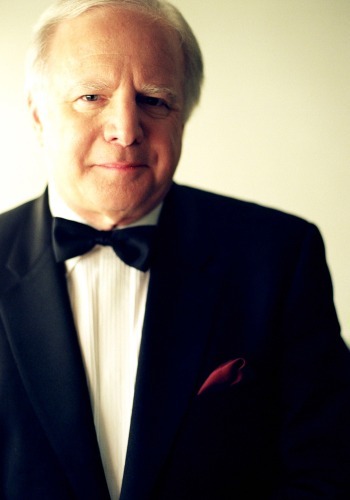 During his time, Tchaikovsky was part of something new in Russian music; bucking local trends while incorporating aspects of Western culture into his work. It was cutting edge at the time eventually making him into a worldwide celebrity, but the music critics weren't too fond with the creative license he took with the way he wrote his compositions. "He was often not taken quite so seriously among the people that wrote about music," describes Slatkin. "They thought he was too facile with his melodies, the formal structures perhaps don't adhere to Western codes, but they don't adhere to Russian either. Nobody wrote like him. I think that's what's make him unique. He broke ranks with the prevailing artistic attitudes of the time."
The universality of Tchaikovsky's legacy is what makes his music and story timeless. While he bucked trends musically, he acknowledged his struggles with his own sexuality during a time when the Russian regime was punishing homosexual behavior by imprisonment or death. "That gives us a very interesting perspective from today and the Russian government," says Slatkin. "Putin's anti-gay measures today are strong measure of protest. The Metropolitan Opera, for example, when there are Russian artists who outwardly support the Putin regime, there are picketers and protesters."
While he found the strength to fight against his own struggles, he used his music as therapy to turn the darkness he was dealing with into something beautiful for the world to hear. Music has always been a part of his existence from an early age, but didn't realized it was his true calling until later in life after spending some time as a lawyer. There was always a sense of self doubt about who he was personally and with his own works; a confidence that took his whole lifetime to figure out.
"He's speaking to us but he's using these notes to do it," explains Slatkin. "He's telling us about his life. He's telling us about his country. He's telling us about the social and political and what surrounds all that. I'd like people who perhaps took him for granted to listen a little differently."
Tchaikovsky had a way of taking the turmoil he was dealing with and make it into something beautiful.
"I think all genius composers' lives were most difficult," explains Kern. "Except maybe Symphony No. 6, the last symphony, everything else, we don't feel that sadness, that drama, that tragedy. There's so much in his music that is positive. The end of each concerto is always a happy ending because he was always searching for that magical happiness. It's always fairytale. Of course he had struggles in his life, but because he had an incredible ability to make people happy."
After all this time, Tchaikovsky's music still resonates with people in this ever-changing world because of its undying qualities. The purpose of the Detroit Symphony Orchestra's Tchaikovsky Festival is not only to showcase the works we know and give a listen to the more underappreciated compositions, but to give his complete body of work a fresh look and really acknowledge elements of his own music and life. This is a real unique opportunity to celebrate the life and times of this exceptional composer.
The Detroit Symphony Orchestra's Tchaikovsky Festival happens Feb. 21 through Mar. 1. For more information and full listing of events, visit dso.org/TchaikFest.
REAL LIFE. REAL NEWS. REAL VOICES.
Help us tell more of the stories that matter from voices that too often remain unheard.