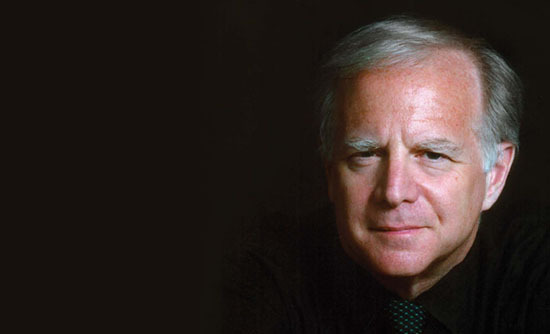 Johannes Brahms is a 19th century German composer that wrote for piano, chamber ensembles, and symphony orchestras who was known as much of a traditionist as he was an innovator. Brahms composed from the heart, music wasn't just something that he did, it was his spiritual center, and the place that truly brought life within him. Brahms composed by taking from the past but seeing how he put his own twist on it and be ahead of the curve with his innovations.
The works of Johannes Brahms are the subject of the Detroit Symphony Orchestra's annual Winter Music Festival program. For three weeks in February, the DSO will showcase the classic compositions of Brahms, which includes the entire orchestral repertoire, including his four symphonies, two monumental piano concerti, his sole violin concerto, Luciano Berio arrangement of his Sonata for Clarinet and Orchestra and many other masterpieces.
Recently, I was able to interview DSO Music Director Leonard Slatkin via email about what made Johannes Brahms and his body of work so special.

What do you think is the most fascinating aspects of Brahms' life and compositions?

Variety. No two symphonies sound alike, nor do the concerti. We have a composer who treads new paths with virtually every composition he wrote.

Why were the compositions of Brahms so unique and innovative?

Brahms was an explorer, investigating a melodic and harmonic language that was contemporaneous with his fellow composers but at the same time different. He also had the ability to know which of his compositions should be presented to the public and which pieces should not be published.

How did Brahms' personal life affect/influence the music he wrote?

His was a musical household, and his parents encouraged him to follow in their footsteps. As a boy, he was exposed to the seamy side of things, but along the way, he met important musicians who recognized his talent. They saw a genius and promoted him rather than hold him back.
What do you think was Brahms' most important piece and why?

This is impossible to answer, at least orchestrally. One is tempted to say the Fourth Symphony but without the other three, he would not have come to write the last. I love each and every one of the compositions I will conduct during the festival.
It seemed like even when Brahms wanted to give up on composing later on in his life, he couldn't. What do you think music meant to him?

Music was second nature to Brahms. He had his doubts sometimes, and some rather harsh critics. But ultimately, he derived his spirituality not from religion but from the creative soul that lived inside him. Perhaps this was his way to commune with God.
How did Brahms fit in during his time to what other composers were doing?

His circle of friends included the Schumann's as well as most of the important figures of the time. He was not quite the innovator that Wagner would become, and he was certainly not a nationalist like Weber. But I think that of all the composers of the Romantic era, Brahms was the one who really understood the significance of structure and how music could still be conceived in the abstract.
What can the people of today learn from the life and music of Brahms?

One listens to Brahms and is transported not so much to the world that he lived in, but rather to the world that was inside him. We can all learn that music comes from an internal talent that defies description. There are very few who allow these feelings to reach the surface. Brahms stands as a towering figure whose music touches those who let him reach their hearts and souls.
The Brahms Festival starts on February 11th through February 28th. Each Orchestra Hall program will be conducted by DSO Music Director Leonard Slatkin, with programs featuring French pianist Hélène Grimaud, violinist Baiba Skride, cellist Danjulo Ishizaka and DSO Principal Clarinet Ralph Skiano. For more information, the schedule, and to purchase tickets: dso.org.
Related
Popular in the Community