An asthmatic man died during a traffic stop in Detroit Monday, and his father says police were negligent in handling both the incident and its aftermath.
Anthony Clark Reed was stopped while driving around 9 p.m. in southwest Detroit, according to the Detroit Police Department. He fell unconscious while detained and was taken to a local hospital, where he was pronounced dead. His father Kevin Clark, a pastor, first learned of his death about two hours later.
Clark told The Huffington Post his first thought was that Clark Reed, who had previously been hospitalized for his asthma, suffered an asthma attack and that police were indirectly involved in his death. At the hospital, a staffer told Clark his 24-year-old son had suffered a heart attack.
"It was the longest walk of my life," Clark said about being shown to his son's body. "I glance at my son, my only son, and I fall into the chair, and I just could not believe what had happened."
Then a DPD officer called Clark the next day, nearly 12 hours after Clark Reed's death. Clark told The Huffington Post that the officer said the police report stated the Dodge Charger Clark Reed was driving had tinted windows, which is restricted by the state, and that Clark Reed appeared to be reaching under his seat -- movements that made it look as if he might be hiding something.
According to Clark, the officer said that Clark Reed told the cops who pulled him over that he couldn't breathe. The officer reportedly told Clark that Clark Reed was handcuffed after being stopped; the police department would not comment on the details of the traffic stop.
DPD spokeswoman Nicole Kirkwood told HuffPost that officers responded by giving Clark Reed his inhaler, performing CPR when he passed out and calling medics to the scene.
Clark, who said his son juggled a full-time job while studying to become a nurse, had an alternate explanation for the movements that officers found suspicious.
"He was gasping for air, looking for his inhaler [as he was driving]," Clark suggested instead. "When Detroit police pulled him out of the car he was already in panic mode … and they handcuffed him, and he's trying to tell them he can't breathe. I believe it caused his death ... He dropped dead right there, in the hands of Detroit police officers who were negligent."
Clark was just as concerned with how police had handled the incident after Clark Reed's death. He questioned why no one from the police department was able to give them information at the hospital or when he called, twice.
"Why wasn't there an officer there to talk to me and tell me why we had lost our only son?" Clark asked. "Why was there complete silence about his death until 8:30 the next morning? … Something happened that they did not want the public to know about, least of all me."
Kirkwood said that in the event of a death when officers are involved, it's standard procedure for a hospital patient advocate to notify next of kin rather than DPD personnel. She said they had been in contact with Clark and would continue to keep him informed about the case going forward.
"Understandably, the father is very upset; he's just lost his son," she said. "We provided him with answers as best we could at this stage of the investigation."
The Internal Affairs Department is conducting an investigation of the incident.

Before You Go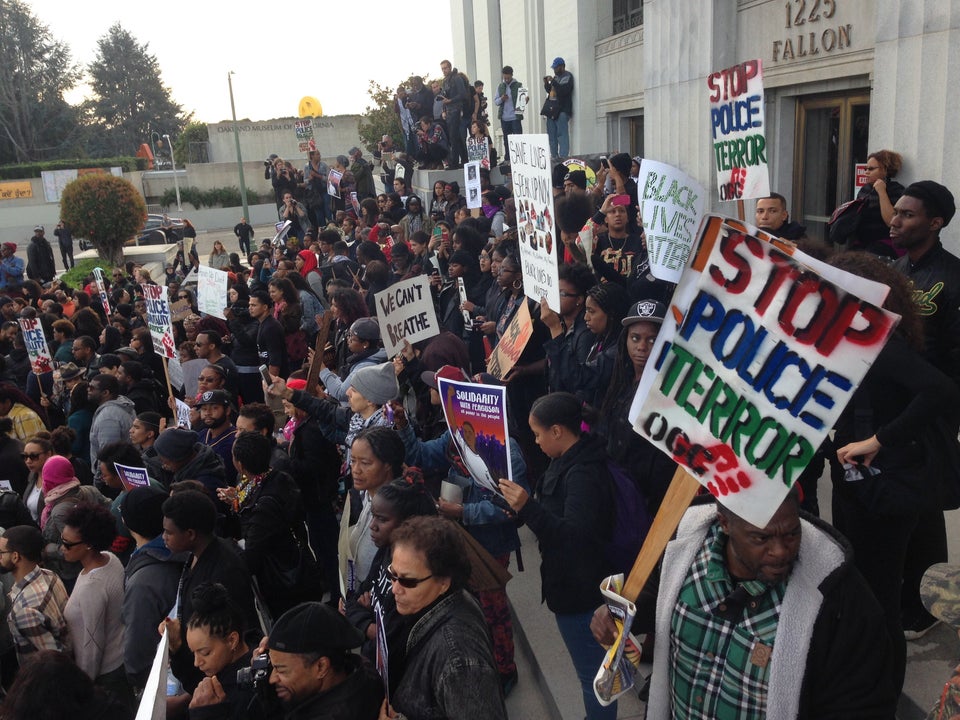 Protestors Around The Nation March Against Police Violence
Popular in the Community