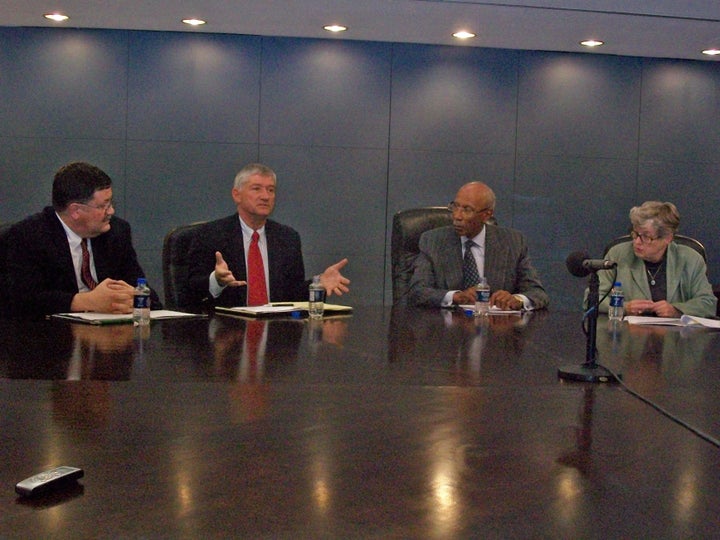 Michigan State University will be putting millions of dollars into a partnership with the city of Detroit to make it a world leader in urban agriculture.
The university plans to work with over 80 local farming groups to provide them with access to the latest agricultural technologies and help them develop strategies to create a more equitable regional food system.
The university is seeding the program with an initial three-year commitment, chiefly through faculty effort representing colleges including Agriculture and Natural Resources, plus the MSU AgBioResearch office and MSU Extension.
In this photo, Dr. Richard Foster of Michigan State University's College of Agriculture and Natural Resources speaks about Detroit's role in the future of urban food innovation.
On hand for the announcement were, from left to right: Christopher Peterson, Director of MSU Product Center for Agriculture and Natural Resources; Richard Foster, Ph.D, W.K. Kellogg Endowed Chair Food, Society & Sustainability Office at MSU College of Agriculture and Natural Resources; Detroit Mayor Bing; MSU President Lou Anna K. Simon.
This is a developing story. Check back for more information.
Popular in the Community