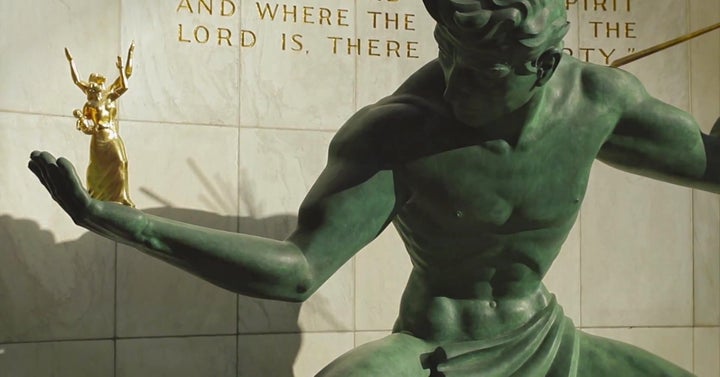 Dan Pitera, co-lead of the project's long-term planning civic engagement team, said the eventual plan will be used as "a tool for future decision-making over the next five to 10 years by neighborhood groups, city government, businesses, and non-profits."
Monday's meeting at the Northwest Activities Center will be the first of three Community Conversations in the neighborhood sponsored by Detroit Works' Long-term Planning Committee. During the next few weeks, Detroit Works will also take the series of meetings to the Northeast, Southwest, and Near East regions of the city.
While all of the Community Conversations are open to the public, Pitera said they are intended as neighbor-to-neighbor discussions and he hopes residents will attend meetings in their own regions. Prior attendance is not necessary to participate in any of the meetings.
The first meeting will focus on updating community members on Detroit's Works' progress and holding a conversation about neighborhood quality of life. Participants will engage in exercises and be given some take-home assignments to help planners get a deeper sense of neighborhood issues.
"As we move past this meeting," Pitera said, "other meetings will start focusing on city-wide strategy and how neighborhoods connect with that."
Pitera added that the meetings would not be led by Detroit Works staff, but by local community organizations.
The Community Development Advocates of Detroit (CDAD), a 15-year-old consortium of non-profit and community groups that focuses on neighborhood development, is one of the groups helping to organize the meetings.
"We've been pushing for a more geographically-based, neighborhood-based conversation," said Steve Tobacman, CDAD's Interim Director and a former state representative from Detroit.
The Detroit Works Long-term Planning team has also been working over the past two months with Detroiters Working for Environmental Justice (DWEJ), Arise Detroit!, Metropolitan Organizing Strategy Enabling Strength (M.O.S.E.S), Michigan Environmental Council, and other groups to help develop the conversations.
While Tobocman said there was a lot of tension and conflict at earlier Detroit Works meetings, his organization "feels much more included in the current process than the prior process." He likes the current direction of the project and hopes the strategic framework will serve as a springboard for a closer relationship between city planners and residents.
"We hope over next six weeks that synergy and cooperative spirit can translate to the broader community of the city as well," Tobocman said.
Detroit Works Community Conversations times and locations are as follows:
NORTHWEST Series
#1: Monday, April 16, #2: Monday, May 7,#3: Monday, May 21
Time: 5:30 p.m. to 8 p.m. Northwest Activities Center
NORTHEAST Series
#1: Tuesday, April 17, #2: Tuesday, May 8, #3: Tuesday, May 22
Time: 5:30 p.m. to 8 p.m.
Serbian Memorial Hall
19940 Van Dyke, 48234, 1358 Abbot St., 48226
SOUTHWEST Series
#1: Thursday, April 19, #2: Thursday, May 3, #3: Thursday, May 17
Time: 5:30 p.m. to 8 p.m
I.B.E.W. Union Hall, 1358 Abbot St., 48226
CENTRAL/NEAR EAST Series
#1: Saturday, April 21, #2: Saturday, May 5, #3: Saturday, May 19
Time: 9:30 a.m. to Noon
Detroit Rescue Mission Ministries, 3606 E. Forest Ave., 48207
Related
Popular in the Community