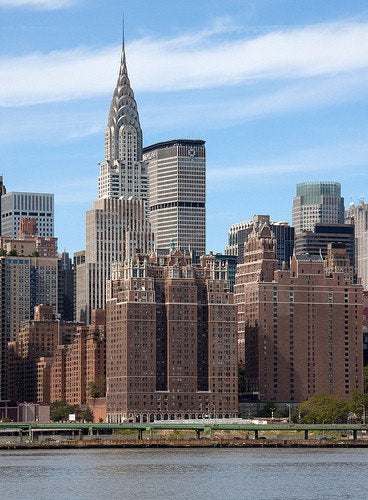 The recent Forbes ranking of the cities with the happiest young professionals listed Detroit as the sixth highest-ranked location.
This comprehensive study performed by CareerBliss incorporated a variety of factors, including work-life balance, wages, and lifestyle activity availability. Given the fact that our national presence has been less than positive overall, this seemingly surprising result was welcome.
Coupled with the "live, work, play" mantra focused upon taking up residence downtown, this report has had a small stake in redefining what it means to be a recent college graduate in Detroit. As someone who watched her group of friends pick up and move elsewhere promptly after walking across the commencement stage, this newly defined landscape has been a bit more difficult to navigate. Because of my shrunken social circle, along with my professional status, I struggle with a true dichotomy.
Outwardly, I am a part of this newfound entrepreneurial movement and rising creative class, given that I started my own business and now run a local men's magazine. However, I have a difficult time identifying with this "young professional" mindset, because my start-up business, in its infancy, has yet to turn a profit. Because of this, I've been forced to sacrifice a sense of my own adulthood independence: living at home with my parents and my lack of a "normal" entry-level salary doesn't allow for the lively, urban way of life discussed in the Forbes report and elsewhere.
The cool loft lifestyle, engaging nightlife scene, world-class cuisine and cultural options, and an endless stream of community events allow anyone's calendar to fill quickly in Detroit. Not so when you don't make any money and you live with mom and dad in the suburbs. This vibrant way of living and general level of happiness (as deemed by Forbes) seems so close, and yet so far.
Although many days feel like I am living in a regressed state, compared with my friends spending their evenings at happy hour, their nights out dancing and their weekends at pilates classes downstairs from their apartments, I realize it's only a matter of time. I'm biding my time, not so patiently waiting for the day when I can experience all of that regularly as well. That being said, the city is preparing itself as well.
I've heard people talk about things happening lately here that would "happen in any other city," as if that gives credence or rationalization for its occurrence. Pop-up beer gardens and art galleries, the existence of luxury retail shopping areas, and commonplace notions that public transportation should endure have all happened in Detroit recently.
None of these activities should be deemed as a monumental occurrence -- quite frankly, not one of them is a monumental occurrence. None of these activities are (even collectively) "revolutionary," as some have deemed them to be. Instead, it has just been a matter of time. The city's landscape has changed, due much in part to these young professionals and their needs. A new recognition exists that there needs to be a continually rotating element of cultural oomph -- we have Tashmoo Biergarten and Pop Up Detroit to thank for answering that call.
The once-booming retail industry in Detroit is experiencing a rebirth, due to efforts by Somerset CityLoft and local fashionistas like Fotoula Lambros, Joe Faris and Sarah Lapinski. Weaving together the fibers of the Detroit cityscape (in its massive 138 square mile area) requires a public transport. Finally a light rail system along Woodward is in the works, thanks to the efforts made by our resident heavy hitters like Dan Gilbert.
We can't be so bold as to say these efforts are world-changers, but they have initiated a miniature version of a revolution. The causation falls into the same category as the result: active young professionals have demanded that the city adapt to meet its needs, the young professionals with an entrepreneurial spirit have answered that call loud and clear, and the group as a whole comprises the sixth happiest city in the nation because of it. I'll see you all out for happy hour to celebrate, soon enough. Wait for me at the corner bar.
REAL LIFE. REAL NEWS. REAL VOICES.
Help us tell more of the stories that matter from voices that too often remain unheard.