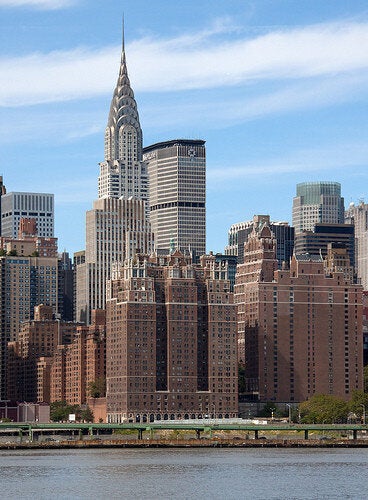 This post was coauthored by Blair Nosan, Oren Goldenberg, Eitan Sussman, Amit Weitzer, Miriam Liebman, Dana Applebaum, and Zak Rosen.
Since Toby Barlow's post, "'Detroit,' Meet Detroit," followed by Rabbi Jason Miller's subsequent response, there has been much discussion about both pieces, and what it means to talk about Detroit productively.
We are not writing to argue over who is a 'real' Detroiter and who is not,
nor who is and is not going to save Detroit. We are more interested in
unpacking our region's history with a critical eye. We do this not to bring
up bitter memories, or to point fingers, but because as young people raised
in West Bloomfield, Farmington Hills, Huntington Woods, and Ann Arbor, now
living in Detroit, we've come to believe that the way we understand and
relate to our history very much informs our perspectives on Detroit's
present and future.
Rabbi Miller's piece calls attention to pivotal chapters in Detroit's
history that have created many disparities between individual perspectives.
Coleman Young's mayoral reign and the uprising of July 1967 are both
frequently cited as the cause for the metro region's segregation. But these
events do not stand apart from history. They sprang from the indelible and
deep wound institutionalized racism had on the city's Black population.
In the instance of the '67 uprising, the clashing started when Detroit
police officers raided an after-hours unlicensed club, where a party
celebrating the return of Black Vietnam veterans was taking place. The
uprising was, in many ways, a counteraction against the brutal Detroit
police force, who many considered to be an occupying army at the time,
committing countless acts of brutality. It was, according to many people
we've met and respect, a moment of righteous indignation. While the riots
were, for many Detroiters, a fearful moment in history, to others, the
events that occurred during the summer of 1967 were in fact a rebellion.
And though Coleman Young drew hard lines between the city and the suburbs,
it serves us well to recall that it wasn't the mayor of Detroit who built a
physical wall along 8 Mile. It was a developer in the 1940s who wanted to
build homes for white families but skirt the federal government's reluctance
to back mortgages in the neighborhoods with too many homes owned by Blacks.
The Young administration didn't institute the racist lending guidelines that
made it all but impossible for Blacks to secure a mortgage on a home in the
suburbs -- it was the same Federal Housing Administration that allowed for the
building of a six-foot high wall to separate Black and white neighborhoods
so that perceived integration did not drag down market rates.
When we fail to honestly discuss the multitude of histories that led us to
the present, it becomes difficult to understand why Detroit is the way it
is. That's why we're inspired and excited about the region's recently
initiated Truth and Reconciliation Commission, a process that aims "to
examine the context, causes and consequences of structural and institutional
racism in the region. By understanding and coming to terms with the forces
generating the patterns of racial privilege and oppression that hold us all
back, we can create a more just, equal and prosperous future for all."
Development in Detroit is experiencing another "renaissance," and Rabbi
Miller's piece calls our attention to two very different visions of
Detroit's future. While the Truth and Reconciliation Commission strives to
create a more just and equal future through cross-cultural dialogue and
truth telling, Rabbi Miller represents another common sentiment -- that
bringing more people, and thus, more dollars to the city will lead to
Detroit's "rebirth." Yet, it is clear to us that the city never died, nor
did disinvestment alone create the city's problems, and thus money alone
cannot fix them.
Development centered on wealth creation has led to housing incentives and
marketing campaigns aimed at bringing the young "creative class" to Detroit.
As long-time residents are losing their homes, wealthy donors and anchor
institutions are subsidizing rent for newcomers. When we value new
individuals and institutions over long-time residents and small businesses,
we deepen the socio-economic and racial gaps that have long divided us.
Additionally, we miss an incredible opportunity to realize the mutual
benefits of collectively growing a city on principles of justice and
stewardship, and to prioritize community knowledge over financially backed
power.
Yes, the city needs money, a bigger tax base, and a diverse population.
However, when money isn't explicitly tied to the public good, we're not
really talking about renaissance. A true renaissance would be moving in a
new direction, as a city and a region, and learning finally to value all
voices, from West Grand Boulevard to West Bloomfield, and acknowledging that
we need to grow our relationships with each other as much as we need to grow
our financial base. While wealthy suburbanites may be buying buildings
downtown and funding state-of-the-art education facilities, public libraries
are closing and public service workers are being laid off in droves.
Metro-Detroiters of all stripes need to acknowledge that having a stake in
our region means more than spurring economic growth. It requires learning
and unlearning all the ways we've all built walls around the city, and
around ourselves. And furthermore, it means, acknowledging and celebrating
the amazing, creative, and effective work that's been taking place in
neighborhoods across the city for many years. Throughout the city,
Detroiters old and young are busy growing a local, sustainable food system,
nurturing a new education paradigm, and creating social enterprises that
build community and capital. These are the projects that inspire us to live and
work in Detroit.
Calling all HuffPost superfans!
Sign up for membership to become a founding member and help shape HuffPost's next chapter