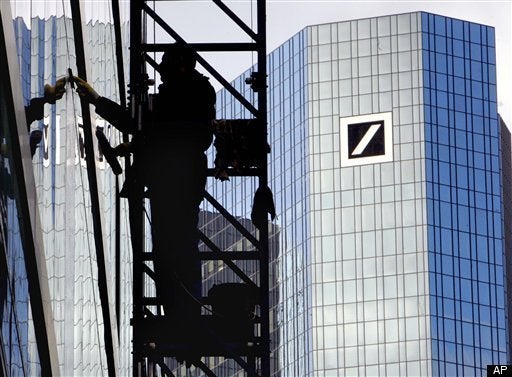 NEW YORK (AP, By LARRY NEUMEISTER) - Federal authorities say Deutsche Bank has agreed to pay more than $550 million to resolve a federal tax shelter fraud investigation.
Authorities announced Tuesday that the bank also admitted criminal wrongdoing in connection with its participation in financial transactions that aided tax shelters. The government says the transactions generated billions of dollars in U.S. tax losses.
Federal prosecutors and the Justice Department's tax division announced the deal. They say the nonprosecution agreement requires the bank to continue cooperating.
The bank did not immediately return a message left by The Associated Press seeking comment.
Popular in the Community