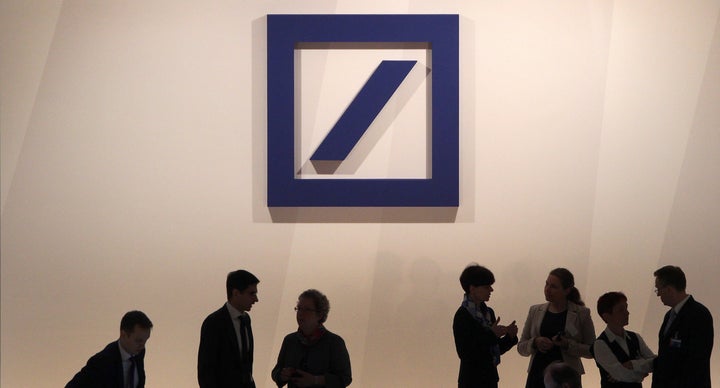 NEW YORK -- Deutsche Bank said Friday it will finally phase out financing for mountaintop removal coal mining, a particularly damaging form of strip mining that removes mountain peaks to access coal deposits.
The German banking giant has been a global leader in coal financing and a laggard in adopting tougher environmental policies. Until Friday, it lacked any policy restricting business with the coal industry. The new measure, however, is vague, loophole-ridden and limited in scope. 
These shortcomings put Deutsche's policy out of step with a pledge the bank signed in 2015 to work on reducing global emissions.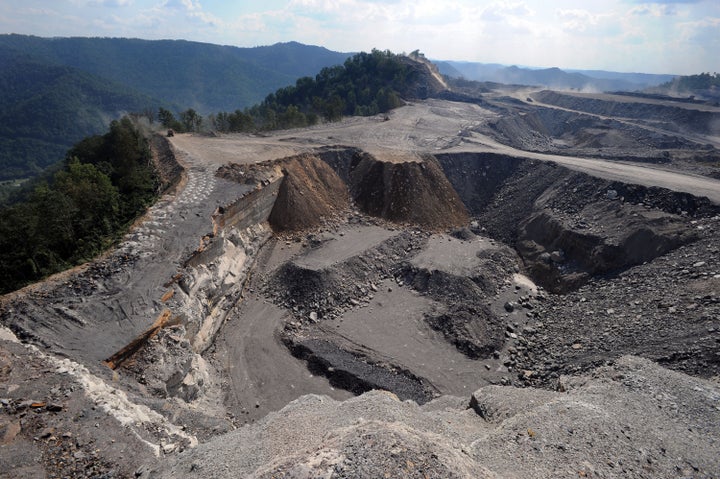 Mountaintop removal mining, the only part of the coal industry the policy covers, is a small and shrinking portion of total United States coal output. Deutsche's new policy doesn't apply to huge parts of the $13.8 billion in financing the bank has given to the coal industry over the last five years.
Additionally, the measure doesn't set any time frame for the bank's withdrawal from financing mountaintop removal, and it may in fact apply to only four coal mining companies.
The Huffington Post reached out to Deutsche Bank with a series of specific questions about how its coal policy would, in practice, restrict its business. A spokeswoman declined to answer those questions on the record.
It's up to Deutsche Bank to be "transparent and proactive in communicating their decrease in financing for mountain top removal," Amanda Starbuck, climate and energy program director at Rainforest Action Network, told HuffPost. Beyond that, Starbuck says that Deutsche should catch up with its peers' commitments to decrease funding for the coal industry more broadly.   
Deutsche's U.S. competitors in recent years have rolled out policies limiting the funding they provide to coal projects, in response to the clear health and environmental issues related to extracting and burning coal, as well the rapidly falling financial health of the coal industry.
Bank of America, Citigroup, JP Morgan, Wells Fargo, and other big banks have moved away from financing mountaintop removal in the last few years and have recently released broader commitments to decrease funding to the coal industry more generally. Last week, JP Morgan announced it would stop funding new coal-fired power plants in the developed world. Morgan Stanley adopted a similar policy in December 2015.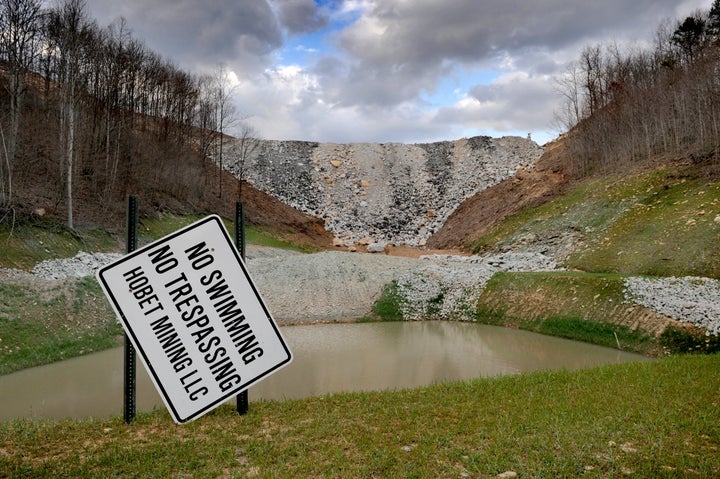 Deutsche's new measure, buried in a single paragraph of a 92-page sustainability report issued to investors, notes that there has been a steady decline in mountaintop removal mining since 2008. Indeed, mountaintop coal removal production is down 62 percent since then, and it accounted for just about 2 percent the coal extracted in the U.S. in 2014, according to the Energy Information Agency.
As a result, Deutsche says it has "begun to phase out the provision of credit and the underwriting of debt/equity to mining companies that use MTR [mountaintop removal] as an extraction method and which make a material contribution to the total annual MTR coal production in the USA."
That imprecise language means there are two obvious escape valves built into the policy. First, it's unclear how long the phase-out period would be.
Second, it doesn't mention which companies make a "material contribution" to mountaintop removal coal production, or define what that phrase means. It's not hard to see, however, that the phrase might mean the policy applies to the top four mountaintop removal companies -- Alpha Natural Resources, Patriot, Arch and JMP -- which together produce twice as much coal from mountaintop removal than the next sixteen largest producers combined.
Deutsche Bank likely won't have to wait long for a test of its new policy: Alpha, Patriot and Arch each filed for bankruptcy in the last year. That means they will need new financing to stage a comeback.
Another option for those companies is to sell their assets. That's a process familiar for Deutsche. In 2015, the bank provided acquisition financing and advice to Blackhawk Mining, one of the few companies that has increased its mountaintop removal production in the last year, so that Blackhawk could buy assets from Patriot as part of Patriot's bankruptcy. 
Calling all HuffPost superfans!
Sign up for membership to become a founding member and help shape HuffPost's next chapter