Former Massachusetts Gov. Deval Patrick said Thursday that he will not run for president in 2020 as some supporters have urged, citing the "cruelty of our elections process."
"I've been overwhelmed by advice and encouragement from people from all over the country, known and unknown. Humbled, in fact," Patrick wrote in a Facebook post. "But knowing that the cruelty of our elections process would ultimately splash back on people whom Diane and I love, but who hadn't signed up for the journey, was more than I could ask."
Patrick, a two-term governor who joined the private sector after leaving office in 2015, was among a handful of Democrats who have been eyed as potential contenders. He campaigned for numerous Democrats in races across the country ahead of the fall midterm elections.
In a Thursday morning interview with WBUR, Patrick said his wife, Diana, was recently diagnosed with Stage 1 uterine cancer. Though her prognosis is "excellent," he said, her health made him reconsider a presidential bid.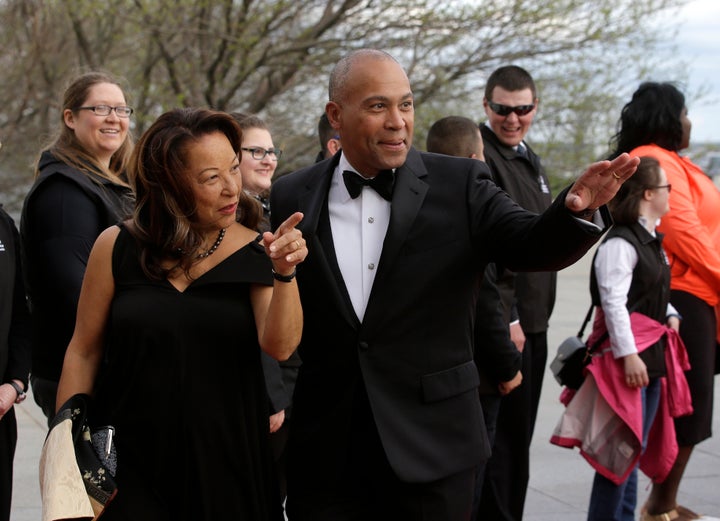 With the list of potential Democratic presidential contenders still short and speculative, Patrick said he hopes more people will come off the sidelines.
"Democrats have a clear chance not just to win their votes but to win their respect and earn their help by showing up everywhere, engaging everyone, and making our case," he wrote on Facebook.
He added: "I hope to help in whatever way I can."
Popular in the Community