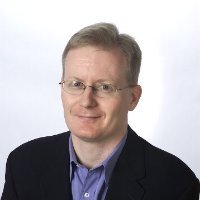 No Japanese city was more brutally ripped apart by the deadly 2011 Tohoku earthquake and tsunami than Higashimatsushima. More than 1,000 residents died, and 11,000 structures -- approximately two-thirds of the buildings within the city limits -- were destroyed. How do you bounce back from that?
One way is to rebuild with a vision for a safety, resiliency, and sustainability that will make the city's 40,000 residents feel more secure, and that includes seeking out clean and renewable energy sources. (As you might imagine, nuclear power is not looked upon favorably in Japan these days in the wake of the Fukushima disaster.) Higashimatsushima has set a goal of becoming a net zero energy city by 2022 so that the entire city will run on locally produced energy. The plan includes the creation of an experimental 85-home microgrid community with the wonderfully descriptive name of "Higashimatsushima Disaster-Prepared, Smart Eco-Town."
Higashimatsushima's route to sustainability includes solar, wind, and biodiesel energy generation along with large-scale energy storage. The first goal is to cut back on the city's pre-tsunami energy usage by nearly 10 percent by 2020. Then it hopes to be 100 percent self-reliant by 2022, generating 44 megawatts of renewable energy capacity. The city already has a two-megawatt solar project up and running along with three solar parking facilities with a capacity of 270 kilowatts.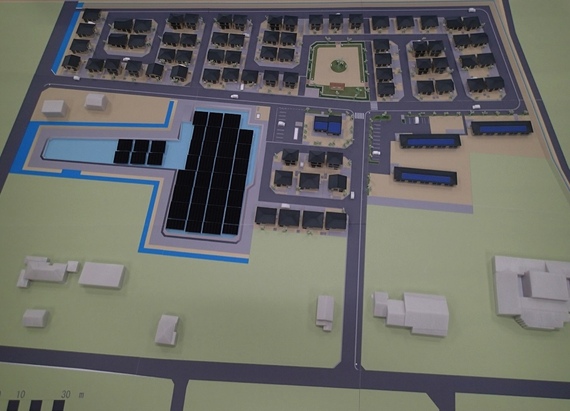 A model shows how the Smart Eco-Town will be laid out. (Source: Sekisui House)
The 85 housing units in the Smart Eco-Town will be owned by the city and rented out to residents. Designed by Sekisui House, Japan's biggest real estate developer, the homes will be steel-framed, earthquake-resistant, and heavily insulated for maximum energy efficiency.
Energy needs in the microcommunity will be met by solar (470 kW) and bio-diesel (500 kW) power accompanied by 500 kWh of energy storage that should be able to meet the entire town's needs for three days. It's also pioneering a Community Energy Management System (CEMS) that will closely monitor electricity consumption and generation data and let officials manipulate the sources and flow of power throughout the day to cut costs, increase storage, and prioritize the most efficient energy sources.
The Smart Eco-Town is admittedly just one small building block in the middle of a very big rebuilding project, but if it can serve as a sustainability model for Japan and beyond, then its residents will, after four very long years, have something to smile about.
XPRIZE contributor Don Willmott is a New York-based journalist who writes about technology, travel, and the environment for a wide variety of publications and websites.
Calling all HuffPost superfans!
Sign up for membership to become a founding member and help shape HuffPost's next chapter