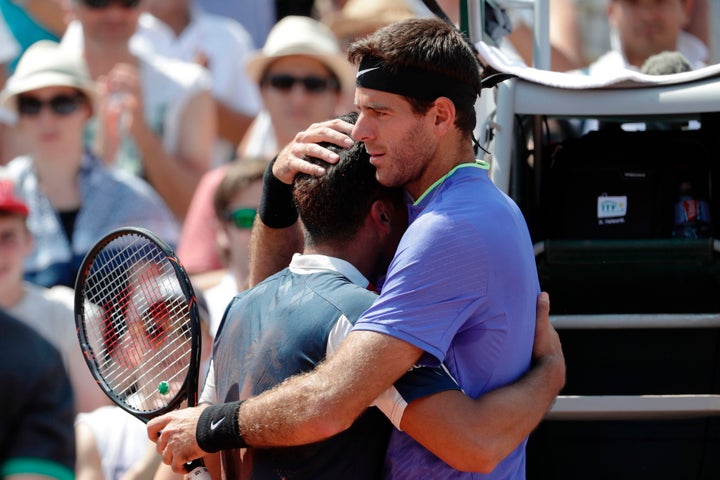 When Spanish tennis player Nicolás Almagro broke down after a recurring knee injury again forced him to quit a major tournament mid-match, his opponent stepped up.
Argentina's Juan Martín del Potro went over to Almagro at the Roland Garros stadium in Paris Thursday to hug the player, who was inconsolable over exiting the French Open.
Del Potro then helped him off the court and sat on the sidelines with Almagro to comfort him further. 
Almagro and del Potro were tied with one set apiece during the second round of the grand slam tournament on Thursday.
As the pair competed for the win, Almagro's knee gave out, and he was left with no choice but to forfeit the match and exit the tournament.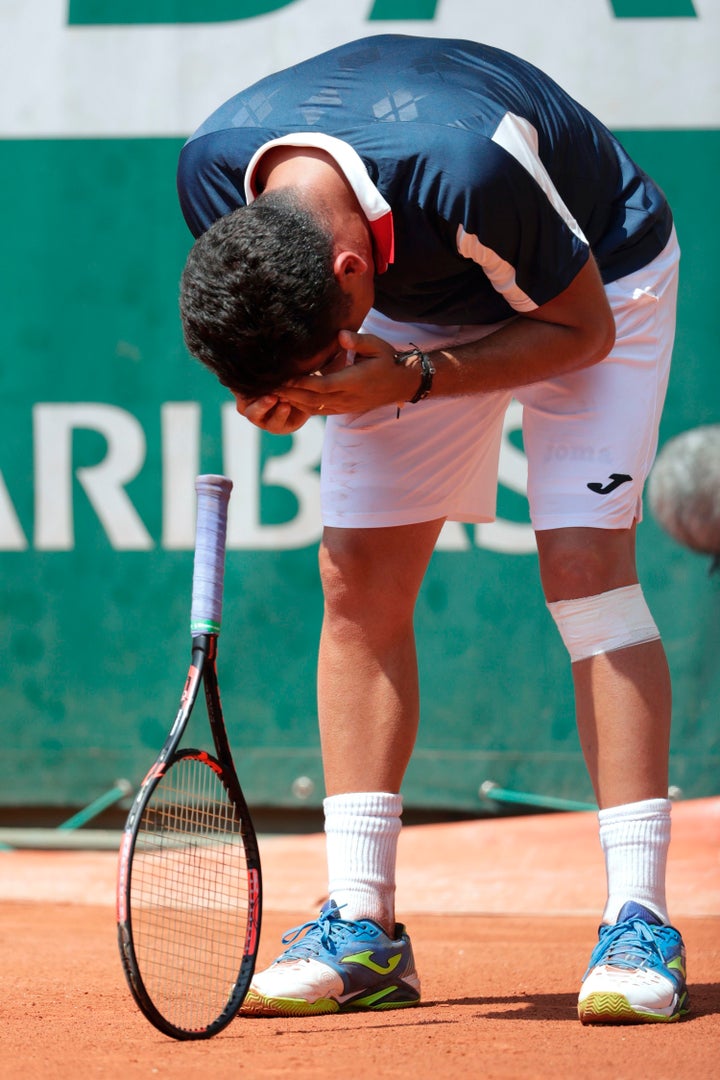 Instead of just observing the moment and moving on into the third round, del Potro went to his opponent's side, requested water, helped him off the court and shared words of support on the sideline.
"I told him that tennis is important, but health matters more than tennis in this case, because I want him to be out of his bad patch," del Potro said after the match.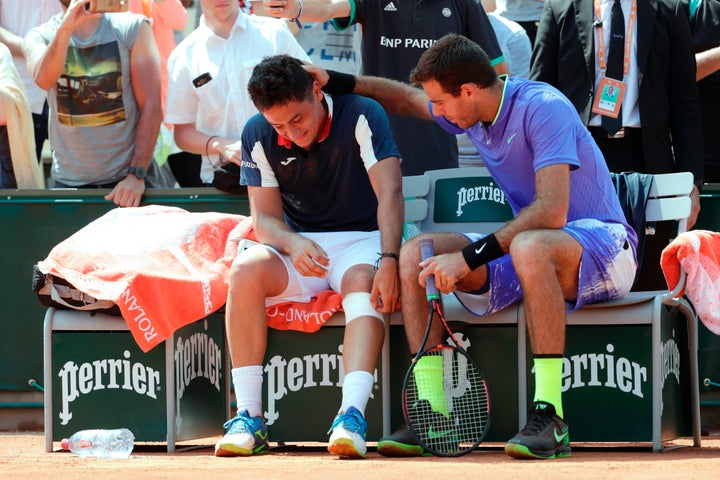 Del Potro, who was due to face Britain's Andy Murray on Saturday, has suffered from his fair share of injuries as well. The Argentinian player almost skipped the French Open due to back and shoulder issues, according to the Telegraph.
Earlier this month, Almagro's knee caused him to stop playing against compatriot Rafael Nadal during the Italian Open. The injury occurred early in the first set, less than half-hour into playing.
REAL LIFE. REAL NEWS. REAL VOICES.
Help us tell more of the stories that matter from voices that too often remain unheard.
BEFORE YOU GO
PHOTO GALLERY
Shelter Dogs Steal The Show As 'Ball Boys' At Brazil Tennis Open