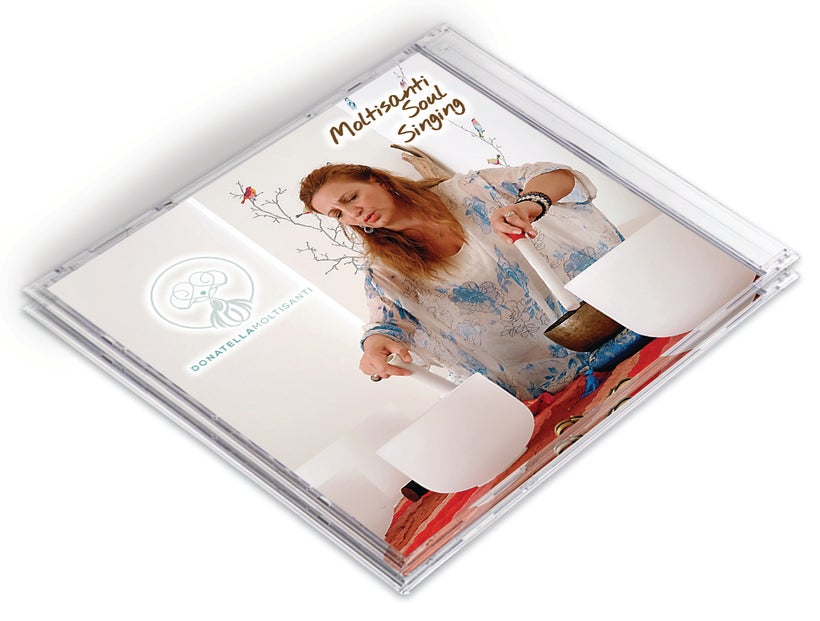 When you pitch media, make sure you provide a press kit with all the information and images the media needs – including a comprehensive information packet, press release, short bio, headshot, image of your product, and sample of that product. If you are pitching television, be sure to include still shots and video clips that can be used as B-roll, flash cards with bullet points of information that can be put on screen, and sample outlines of visually-engaging segments.
The higher quality your press kit, the more likely the media is to use exactly what you provide, enabling you to share your message exactly the way you want it shared. For examples of press kits, see the kits I developed for my clients, Donatella Moltisanti, on the occasion of her sound healing CD release, and Michael Finkelstein MD, on the occasion of his slow medicine book release. Feature your own press kit under a "media" or "press" tab on your website; and make sure that tab is displayed prominently, so that editors and producers know exactly where to go, without any fuss.
Comprehensive Information Packet
Include your short bio, areas of expertise, sample interview topics, sample questions, and sample article. Collectively, this information will enable editors and producers to 1) get a quick understanding of who you are, what you do, and to whom you appeal, 2) understand where to position you in their lineup, and 3) know how to approach an interview with you. A press kit info packet is basically the Cliff's Notes version of you, making it a no-brainer for editors and producers to work with you. The info packet also is useful for booking speaking engagements, as event coordinators use it similarly to how editors and producers use it.
Give all the relevant information about your new release – including a summary description of it, information about where you will be speaking or performing in support of the release, endorsements for whatever it is you are releasing, and your short bio. Also be sure to include contact information at the top, as well as your website URL at the bottom.
Editors, producers, and event hosts will use this bio to introduce you. What is the essence of what you want people to know about you?
Get a professional photographer to take a picture representing the best version of you. Make sure that your image in the photo is in alignment with your brand – ie, communicating the persona you want to project to the world. If you're a punk rock singer, knock yourself out with a nose ring and crazy hair. If you're a business professional, opt for a clean-cut look and polished suit. This photo will be featured alongside media articles about you, as well as in promotional materials for your speaking engagements.
If you are releasing a new book, new CD, or other product, be sure to include this image not only in your press release about it, but also in a stand-alone, downloadable link, making it easy for editors, producers, and event managers to access.
If you are releasing a CD, include a link to sample tracks. If you are releasing a book, include a link to a sample chapter. Samples of your work will help entice editors and producers to value and feature it.
Television needs to be visually engaging, to keep its audience. Producers therefore want more than just a talking head. They want still images and video clips, which can be played while your voice is talking about the very things featured in these images and clips. Hire a professional photographer and videographer to put together a reel for producers. Doing so greatly will increase your chances of getting television interviews.
Especially if you are talking about an involved topic, prepare flash cards with bullet points of information. For example, if you are offering advice on how to prepare nutritious meals at home, even with a hectic schedule, distill your advice into a few bullet points; and put those bullet points onto a downloadable flash card. As in the case of b-roll, producers can showcase the flash card while you are being interviewed on topic, helping engage viewers and enable them to absorb your advice.
Producers work under tremendous pressure and therefore appreciate an add-water-and-stir segment idea. In other words, the easier you make it for producers to do their job, the more likely they are to feature your work. You know your work better than anyone else, so think about the most visually-engaging way of presenting it on television. Develop that idea into a segment outline – among other things, spelling out what b-roll or flash cards you will use where – and producers will love you!
Remember, it is your job to entice media, not their job to discover you. The more you speak media's language, and the more you provide exactly what editors and producers need, in the format they need, the more you increase your chances of being featured in television, radio, and print media outlets.
Calling all HuffPost superfans!
Sign up for membership to become a founding member and help shape HuffPost's next chapter
This post was published on the now-closed HuffPost Contributor platform. Contributors control their own work and posted freely to our site. If you need to flag this entry as abusive,
send us an email
.