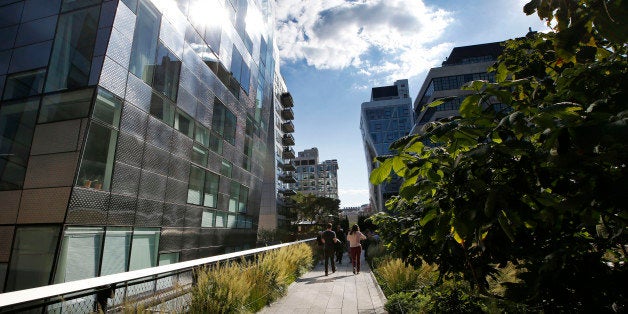 Developers of New York City's residential real estate market have been designing properties suited for buyers with a specific focus, including the health-centric buyer and the swimming buyer. However, there is always room for innovation and now they are introducing buildings designed for the high-tech and green buyer.
Buyers with an indulgence in high-tech gear are now the focus of "smart" apartments in which lighting, temperature, entertainment, and security systems are hooked up to the Internet. According to Mark Hernandez, CEO of New York-based installation company Cliqk, "buyers of luxury apartments now expect many of these technologies to be pre-installed by developers before they move in." With the ability to design homes with built-in controls, developers can target the market of high-end buyers favoring such efficient equipment.
While features include in-wall speakers and motorized window shades, which are especially useful in newly constructed buildings with glass facades like One57, buyers of previously built buildings can indulge in the wireless home as well. Wireless installation companies, such as Hernandez's Cliqk, have the ability to connect even pre-war apartments to the wireless system, creating a high-tech home in a classic building.
However, there are buyers -- and developers -- with a focus outside of technological efficiency, but on environmental efficiency. Veronica Mainetti is using the redevelopment at 60 White Street that she and her family's development company, the Sorgente Group, are heading, as a platform for environmental awareness. Filming a documentary about the creation of such an environmentally capable building, Mainetti aims to prove the hardships of green building in the city. In addition to fueling environmental concerns, 60 White Street will contain domestically sourced finishes, such as slate tiles from upstate New York and marble from Vermont.
Residential design trends, in both new and old construction, have proven to represent the future of New York's real estate market in addition to highlighting concerns outside of the industry. As the city's market grows, its product is innovated as well.
Calling all HuffPost superfans!
Sign up for membership to become a founding member and help shape HuffPost's next chapter