If you're friends with actors, you have probably heard complaints about these two things: 1) off-Broadway often not paying a living wage; 2) payment for their work on in-development projects. The first topic is the focus of a recently circulated petition among actors and I might touch upon it at another time. The second topic made big news in the last year because of the Hamilton actors requesting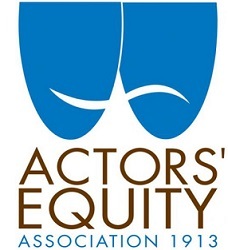 profit sharing due to their participation in the development of the musical. The majority of theater actors I spoke to believe strongly that they contribute to shaping a piece by working with writers, directors, producers, etc. before the show is ever onstage. They think that work should be recognized. But the issue is more complicated than simple profit sharing for developmental labs. It includes, for instance, actors not having any protection for "readings." I spoke to Actors' Equity representatives, actors, authors and producers about this and more for this ridiculously long piece.
Actors' Equity has long been thought of as sort of a union with two masters. Much more than Local 802, the musicians' union, Equity in a way has to play nice with the Broadway League and other established producing entities, both non-profit and commercial. That is possibly because it's somewhat easier for musicians to pick up related work beyond the theater whereas theater actors often feel dependent on the theater. (And, yes, this is a simplified version; I'm sure some of you already think I'm a moron.) Equity has to support its members and that is indeed its primary goal, but it has to--or feels it has to--tread carefully as well. This tension is particularly apparent in the way development of shows is treated.
This year the so-called "Developmental Lab" was in the news because of Hamilton. Typically actors in a Lab don't have profit sharing or right of first refusal. Hamilton was developed with a modified-Lab contract, so the actors had right of first refusal but not profit sharing. Then the show was a hit and actors requested a cut. The producers eventually gave in. (Again, this is simplified, as will everything be in this post.) While the actors waged this battle, there was a ton of press about how horrible the Lab contract is. There seemed to be a perception that it had replaced the "Workshop" contract--which includes both right of first refusal and profit sharing--and all evils in the world would be cured by Equity not allowing it to be used for future productions. I never understood that spin because, while the Lab is bad, it is really not the worst link in the chain.

Readings
Labs were first developed in 2008 and their basic terms were amended in 2013. So if you talk to actors over 40, for most of their careers Labs didn't exist. I asked 10 actors over 40, each with over five Broadway credits and many more regional and off-Broadway credits (read: people who work), and only two had ever been on an official Workshop contract. Of those two, one had been on one Workshop contract, the other two. That is because being on a real Workshop contract was never that common. Each of these folks have been in dozens and dozens of Readings. What is a Reading? Equity has something called "Stage Reading Guidelines." This isn't a contract--it is a way to work without a contract. Basically it must last no more than 29 hours and 14 days. There are a bunch of added guidelines that supposedly make it so producers don't only use a Reading in developing their shows. For instance, there can only be a maximum of three Readings and, unless there is a special waiver, the Readings per project can be no less than 6 months apart. Only minimal staging is permitted and no choreography; actors are supposed to be on book (so script in hand). Readings can only be done for an invited audience and they can't be videotaped or recorded. These Guidelines are currently being reviewed by Equity and new ones will hopefully be released soon, but those are the current high points.
It used to be that there was no solicitation of backers permissible at Readings, but even though the Stage Reading Guidelines that can be pulled by the public still list that as a condition, 1st Vice President of Actors' Equity Paige Price told me that restriction was lifted many years ago. Even when it technically existed it was never honored.
Not only do these Readings come with no profit sharing or right of first refusal, they only pay $100. That is $100 for 29 hours of work--$3.45 per hour--without a contract or any of the protections a contract affords. Think if you're on unemployment or have to pay for child care or have to stop working at a temp job during the reading period. You actually lose money by doing these as an actor. (If the Reading goes beyond 29 hours an actor must be put on contract, a "Staged Reading Contract," which offers $500 a week. A Staged Reading Contract also requires producers to adhere to Equity formalities, such as putting up a bond and making benefit contributions. They are less frequently used than the non-contract version.) So why do actors do it? To get in on the ground floor of a new project that you will hopefully stay with. "If I'm not doing something, I might as well be seen," one younger actress told me. "If I don't get this role after the reading, maybe the director or producer will remember me. I can't afford to do it, but I can't afford not to do it. Some of these readings I'd quit a job to do."
Now this all sounds ridiculous--$100 for 29 hours?!?!--but it would be one thing if producers stuck with the guidelines, used the Reading as a tool very early in the development of a project and then moved on. Except that isn't reality. Sure, actors are technically supposed to be on book, but many actors reported to me being urged to be off book (both for themselves and for the good of the show) as powerful people were coming. "Minimal staging" has been stretched and that whole "no choreography" thing, well, sometimes "staging" and "choreography" blend. Also producers don't just use Readings for the very start and then move on. I know producers who have done readings after out-of-town or off-Broadway engagements. I know producers who have done three Readings and moved to a major stage production after the third, basically never paying actors real money as the show develops.
The obvious question is: Why hasn't Equity already fixed this? The answer is not easy. From a producer's perspective, developing a show is expensive and the vast majority of shows do not recoup. The 29 hour musical Reading I described, for which each actor is getting paid a mere $100 and maybe some transportation expense, is often budgeted at $30k to $45k. That represents a significant monetary outlay and it is difficult to convince a producer to pay out even more.
An actor-composer I spoke to is against reigning in the abuses of Readings for just this reason. "Everything is expensive," he said. "If the price for a Reading goes up any higher it's going to be even harder to get a producer to do a Reading of my shows. It's already difficult. As an actor I know wanting to get paid, but I don't want the world to be only freakin' things that are known, marketable quantities before the Reading. You make the cost of a Reading high, you get all Andrew Lloyd Webber musicals." That sort of sentiment is something I heard repeatedly from producers and authors. It's also occasionally heard by some actors. As much as actors find the Reading system "unconscionable," some actors worry that if all development was paid for at an acceptable rate, better-known names would do it from Day One and lesser-known names would never get a chance. However that is far from the norm among actors; most say they need a higher pay day.
"I worked on this show for 2 years," one veteran actress said. "The writers were always calling me and asking me how I thought X scene played in the second reading as opposed to the third reading. So I did three weeks of official work over three readings and then a whole bunch of unofficial work for basically $300. Then I was replaced with a Tony winner before the production. The director acted like I should have been thankful for the opportunity. Opportunity doesn't prevent me from having to wait tables. It's insulting."
Producers have found other ways to get around the already loose Reading Guidelines as well--concerts. Broadway cabaret spot 54 Below often hosts new musicals, either produced by a commercial producer or the venue itself. Last year, when 54 Below and its Programming Director Jennifer Ashley Tepper produced a whole series of 10 musicals, New Musicals at 54, I started hearing actors complaining. You see these things play to a paid audience and they are often recorded and end up on Youtube. The venue isn't an Equity venue though, so union actors don't have to be on any sort of union contract to participate in these presentations. While Local 802 pressured 54 Below into entering into a collective bargaining agreement for its musicians in 2015, Price said that Equity "organizing 54 Below would need a tremendous sea change."
Tepper, who said there are currently no plans to repeat the New Musicals at 54 series, has heard some of the same complaints I have, but she stressed that she believes the shows done at 54 Below are truly concerts. "When people do a show here, we tell them to restrict it to four lead-in lines to a song maximum," said Tepper. "There are no costumes, no programs. Some people see shows here and think that it is a full show. They don't know there is an hour more of book."
Nevertheless some producers I spoke to, in light of the Hamilton hoopla, expressed to me possibly going to 54 Below with new projects rather than risk later royalty participation demands. (After the Hamilton producers decided to grant its actors profit sharing, other producers denounced this decision, likening it with a straight face to me as "negotiating with terrorists." They continue to believe it destabilized the system, opening them up to claims on all current hits.) 54 Below also is a way for outside producers to present a show without an upfront cost. 54 Below does pay actors when they produce a project. For the shows not produced by 54 Below, producers or writers come to 54 Below with a project and Tepper decides whether it will sell to patrons and, if so, she buys it. Producers choose what to do with the money they make; as it is not union there is no set amount they need to pay actors (who often report not getting paid). But Tepper is right, 54 Below is not a way to present a full show. Whether it is a way to present enough of a show to generate interest from backers is another story.
Most actors I spoke with said they'd rather do a 54 Below concert than a reading because it is much less of a time commitment and at least they can get friends, family and their desired industry folk in to see the show. It's often hard getting even one ticket to a private Reading. But actors still worry about these concerts, as they do with more full-scale early developmental productions for non-profit organizations such as New York Musical Theatre Festival or New York Stage and Film. (As I've written previously, I love seeing shows in-development, so I support public in-development offerings. They are a win-win in my eyes. The equation for actors is trickier.)
It seems there are so many ways to develop shows without giving actors protections moving forward. And, let's face it, many better-known actors won't do Readings. They aren't working for $100 and a bottle of water. So while hope springs eternal and there are many actors who have been with a project from the very first Reading onward, often actors who do Readings are tossed aside with little to show for it other than the experience. While Price noted that "exposure is not the same as payment," she does believe it has value. And it does, it is just that it's hard to support oneself on an intangible benefit.

The Lab
There is no collectively bargained-for Lab contract. Indeed in neither the public section nor the members section of the Equity website can you even figure out what a Lab is supposed to be. There are information sheets regarding Workshops and Readings and agreements with theaters throughout the country, but no concrete Lab information. I've reviewed final Lab contracts for this story and they tend to be somewhat different. Indeed even how the Lab came about is open to debate, with Equity folks citing different years and processes for how the agreement was developed. One thing every Equity representative is clear on: the Lab has gone beyond what it was originally intended to cover.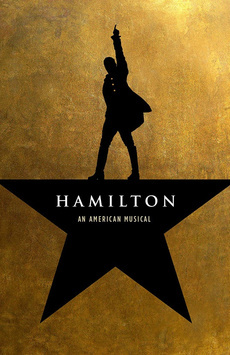 "We developed it because we recognized that development costs became more significant, enhancement money became more significant," Price said. "There were barriers to development that we wanted to break through with producing partners... But it has become another playground for commercial producers to play in."
At its inception, according to Price, the Lab was supposed to be used for situations in which a producer wanted to focus on individual elements of the show. For an example, Price used Shuffle Along. Shuffle Along had specific dance Labs where Savion Glover tested out his choreography with his dancers, not necessarily the singing dancers you would need for a Broadway show. According to Price, the Lab was meant to sort of put the "puppet camps" Avenue Q used to have under an Equity contract. Except that was not written anywhere; I'm not sure how people were supposed to know. None of the many actors I spoke to for this post had any idea. Only one or two of the producers acknowledged that was at least the original purpose of the contract.
The Lab is now used to develop all kinds of productions from new musicals (including big-name properties such as Frozen) to revivals (Smokey Joe's Café for one). During the 2015-2016 season, there were 19 Labs, whereas there were only two Workshops. Most, if not all, of those 19 were pretty fully staged affairs. Price said their actors started vigorously complaining about the contract after Something Rotten!. Something Rotten! had a New York Lab prior to a planned staging at 5th Avenue Theatre in Seattle. The producers then decided to go straight to Broadway. Actors complained this was essentially Broadway rehearsals (without the relevant production contract) masquerading as a Lab. The local actors from Seattle who would have had a right of first refusal had the show been under the appropriate contract for 5th Avenue ended up completely out of luck. To curtail abuses of the Lab contract, Tom Carpenter, Eastern Regional Director/Assistant Executive Director and General Council, says they now open it to only producing members of the Broadway League (unless an exception is granted). The idea being that established members of the Broadway League are somehow more respectful of Equity's policies.
The Lab contract comes with a higher weekly payment than a Reading or an official Workshop ($1000 as compared to a maximum $757 under the Workshop). It does not generally come with right of first refusal or profit sharing. While there are no guidelines available to check out, Price said the Lab was supposed to be three to four weeks unless there were special circumstances, whereas a Workshop can be eight weeks. Other than that the big difference is really what the actors are getting long-term. Price said while they have not done a fulsome accounting, and so this is from anecdotal evidence, she thinks the Lab has actually benefited some members as compared to the Workshop because it is more money up front per week and few actors would ever collect a significant royalty anyway, because so few shows make money. However other actors note that when a show hits big those royalties mean a ton and in fact workshops are usually longer than Labs so the supposedly higher up-front pay is a fallacy.
While the Lab is often seen as an inferior Workshop, it is better than the Reading in most ways. At one point during our conversation Price stated one of the reasons for it was it offers greater money than a Reading and also did not "kill the momentum" like the six-month wait Reading to Reading. Of course the Workshop would have those same benefits.
Workshops

A ton of people refer to things as "workshops" that are not true Workshops under the Equity definition. True Workshops come with right of first refusal and royalty participation. Musical Workshops are usually at least a few hundreds of thousands of dollars to present. They also come with a little hiccup for a property's author(s)--if the signatory producer remains with the project, the money comes from the producer's share of the royalty pool, but if the original producer is no longer attached, the author(s) must be the one to pay the actor out of his/her/their share of the pool.
The way the royalty works is actors as a group usually have 1% of the royalty pool. Writing about royalty pools would take a while, but basically a pool is created for royalty holders that is a percentage of the weekly box office after weekly operating costs have been removed. In other words, actors only receive a cut if the show makes money in a given week. Producers try to make the entire royalty pool under 20% of that money, so 80% or more goes to investors in the project. That is just for the main production, but then there is also a royalty percentage on subsidiary rights. This doesn't sound like all that much, but it can add up. Actors who worked on Book of Mormon, which had two Workshops in its development phase, are extremely happy with their small bit of income from it.
The Workshop, as has been written about ad nauseum, came out of actors' contributions to A Chorus Line. It is to recognize actors' contribution to shaping a work. With A Chorus Line, it was those actors' stories. Actors, creatives and producers all have different takes on how much actors do shape a regular show (one not about actors) during its development. There is really no way of telling. I've been in rehearsal rooms where actors say: "That doesn't sound right, let's do this," and the writer dutifully scribbles it down. Then I've been in rehearsal rooms where that seemingly isn't happening. Actors might be influencing the crafting of the piece in other ways, they might not be. It is difficult to pinpoint all of this and it would be nearly impossible to judge it on a base-by-case basis. If a royalty is to be given, it makes sense to give the royalty no matter what, rather than judge it on a case-by-case basis. Whether you think any royalty at all should be given to actors depends on how much you think actors contribute to shaping a work. There are people who genuinely don't buy into that part of the narrative.

Miscellaneous

These three contracts don't even begin to scratch the surface of the contracts actors can be on during development of a show. The off-Broadway contracts have their own musical development tool. There is the extremely low-paying showcase contract some presentations (and more final productions) are under. The New York Musical Theatre Festival has its own Equity code. Shows going to a non-profit League of Resident Theatres (LORT) regional theater can be on a LORT production contract (no royalty) even if they are rehearsing and presenting in New York in advance of that regional run. And there are a ton of other contracts with various theaters and shows throughout the country. "Almost all of the contracts are a part of a bargaining relationship with an individual employer or employer group," Carpenter explained. "Equity doesn't just set those terms. They come out of whatever conversation happened in the bargaining relationship."
"Ultimately you have a choice not to do" the project if you don't like the terms, Price said. "I know our members don't want to hear that, but that is their choice."
That's not an answer though and I think Price and the rest of Equity knows that. Currently there are a lot of ways to develop shows without really valuing the actors you use. It's not an answer to say to actors "then don't do it" because that sort of defeats the point of the union. So what is the solution? I believe Equity is trying hard to find one. Price stated Equity had contacted the League about a year ago to get a meeting to discuss such things, and it wasn't until the Hamilton conflict they finally got that meeting. Equity had a big town hall to hear from their members and plan on having others; they are listening. Discussions are underway with the League about how to fix the system.
"It has reached a tipping point," Price said simply. There is more development going on now--indeed less Workshops, but more Readings and more Labs and the system has to be fixed.
In terms of royalty participation, many producers I spoke to, while currently happy, would be willing to broker a deal in which actors participate in the royalty pool after a show recoups. "As long as my investors have their money back, we'll all share," one said. So while authors and other creatives take part in the royalty pool right from Day One, actors would wait for a show to be a financial hit. But there are dissenting voices to this system. "Our responsibility is to investors," one producer said. "Even if this project is making money, that investor has probably given money to things that have lost money like the majority of shows. So our responsibility is to get the most money for those investors who took this tremendous risk and went on this journey with me. While I want to be generous, smart businessmen don't give money to people who don't deserve it simply because they have it to give."
Not all actors I spoke to are completely unsympathetic to this point of view. The longer you're in this business the more you realize that producers and investors are often not the ruthless fat cats you had envisioned they were or hoped they would be. A lot of them lose money time and time again, but keep taking a chance. The issue is actors need to eat. And there isn't a way to fairly hold a large corporate entity to a standard different than you are holding an unlucky independent producer to. Before Frozen, Disney had done four Labs since 2013, but when the Lab started getting press, many were upset Frozen was a Lab. They believe Disney can afford to be generous and enter into a contract that gives actors more. That might be true, but even before the Lab, Disney wasn't known for using Workshops: they were often using readings and/or out-of-town contracts, sans royalties, to develop shows. Who can blame Disney? The truth is, the system is the system. Of course Disney will take advantage of it, as it should as part of a public company with responsibilities to its shareholders.
Price said most actors she speaks to are okay with a system that would begin royalty participation after a show recoups. There are also counter-arguments to that, with some actors not understanding why they would wait but no other "creative" would; it diminishes their contribution. Producers on the other hand say that writers often work for much longer periods with very little pay during a show development, so it makes sense for the authors to share weekly profits right away.
There is also the right of first refusal. Price said she considers this such a little thing in the scope of a Broadway budget, but producers hate having to pay out actors they don't want to use. It adds up and many producers asked say it goes against the spirit of development. Per producers, you have an actor in a piece, you don't like that actor in the piece, you should be able to replace that actor without penalty. Actors on the other hand say having no protection is a huge sticking point for them, because they've worked for so little and they want to know they will have something at the end of the day, if not a long-term job, a lump sum.
So there is a lot to hash out. There are too many contracts to understand. Too many guidelines that are manipulated. Price noted producers try to get out of requirements all the time by just forming a new LLC to present a show. Equity steps in on these occasions.
No one really knows what would happen if Equity just put its proverbial foot down and said: "No development unless it is on contract with..." But I do know that is unlikely to happen. Equity has always been reluctant to be that type of union. Perhaps because there are so many aspiring actors out there willing to cross the picket line? Or perhaps because the community is so small there are conflicting allegiances? Or perhaps it is that actors (many of whom are in leadership positions at Actors' Equity) don't want to anger producers too much? Or perhaps it is about not wanting to kill development of risky new works? You'd get a different answer depending on who you ask. And most on both sides know taking too hard a line would be idiotic--there is no way to get everything actors would possibly desire (and might very well deserve) at all stages of development; the costs would be too high.
I don't envy anyone involved in these discussions. This is a mess. There are no easy answers. "You squeeze one end of the toothpaste and it doesn't work if something comes out the other end," Carpenter said. A wholesale comprehensive reform is needed. The community needs to work together to achieve it.
Author's note: I opted not to speak officially with representatives of the Broadway League, as League members are not the catalyst for this change. I am not naming anyone I spoke to other than representatives of Actors' Equity; the Actors' Equity representatives spoke to me in their official capacity to address actors' concerns.
If you want to contact me, I welcome emails at carajoy@gmail.com. Please do not send me a Facebook message if we are not friends on Facebook. I will not see it.
REAL LIFE. REAL NEWS. REAL VOICES.
Help us tell more of the stories that matter from voices that too often remain unheard.